Jewish Exponent Features CHOP's Stephanie Paaske, CPON
Published on in CHOP in the Media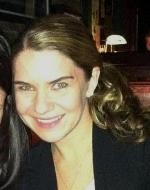 Stephanie Paaske November 21, 2011 — The Cancer Center at CHOP is staffed with dozens of highly qualified nurses who care for pediatric cancer patients. Some members of the Cancer Center nursing staff are also certified pediatric oncology nurses (CPON).
The designation demonstrates that the nurse is especially knowledgeable about the latest technologies and treatments used to fight pediatric cancer. Stephanie Paaske is one of the CPONs working with children at CHOP. 
She was recently featured in a Jewish Exponent article alongside other pediatric oncology nurses in and around the Philadelphia area. 
Stephanie had this to say about her work: "A 3-year-old girl with leukemia was in our bone marrow transplant unit undergoing what is a very difficult procedure — the transplant knocks out your entire immune system ...
"Normally, we expect children to be fatigued and sick, and sometimes sad. But this little girl was full of energy and full of life ... She was such a special child ... Kids like that make me think I am lucky to do my job, and I carry hundreds of those kids in my heart ... If you want to see the true beauty of the human spirit, visit a children's cancer center."
Thank you, Stephanie, for the passion you bring to your unit every day!