When CHOP attending physicians were asked to volunteer for the Homeless Health Initiative, Carla Campbell, MD, MS, primary care pediatrician, stepped up.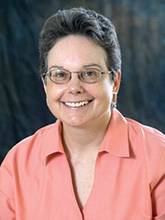 She had worked for many years with another program addressing homelessness, the Interfaith Hospitality Network of Northwest Philadelphia, and she sees the Homeless Health Initiative (HHI) as another way to help mothers and children who are experiencing homelessness.
Dr. Campbell also enjoys working with medical students and residents, supervising and teaching them. During shelter visits, she delights in treating some patients herself.
Working with people living in less-than-optimal conditions is a reminder of the blessings she has, such as a safe and comfortable home. Volunteering with HHI is one small part of helping families living in shelters move toward the goal of finding permanent housing and keeping their children healthy.
Hearing how grateful families and shelter staff are for the care HHI provides reinforces her commitment.
Dr. Campbell served at CHOP for 20 years and with HHI for many of those years. In 2012, she left CHOP to focus on public health and, specifically global health. We are truly grateful for the commitment Dr. Campbell gave to CHOP HHI. 
 
Originally posted: May 2013