First-time parents Kathy and Russ knew something was wrong with their newborn son Brendan. His breathing was labored, he perspired constantly and he had trouble feeding.
Brendan's pediatrician referred the family to a pediatric cardiologist who diagnosed Brendan with a single ventricle congenital heart defect, a life-threatening condition requiring early intervention.
The normal heart has four chambers. The upper chambers receive blood flowing into the heart, while the two lower chambers, called ventricles, pump blood out of the heart to the lungs for fresh oxygen (the right ventricle) and out of the heart to the body (the left ventricle).
In a child with single ventricle heart defect, the heart has only one ventricle large enough or strong enough to pump effectively.
The cardiologist advised the family take Brendan to the Cardiac Center at The Children's Hospital of Philadelphia, one of the top-ranked centers for pediatric cardiac care in the nation. The Cardiac Center's multidisciplinary team receives more than 20,000 outpatient visits and 1,200 inpatient admissions annually, and its outcomes are among the best in the world.
Thus began a more than 15-year journey for Brendan, his family and their CHOP care team.
Three heart surgeries
In his first 18 months of life, Brendan underwent a series of three open heart surgeries at Children's Hospital to reconfigure his heart and circulatory system, creating what is called the Fontan circulation. The surgeries created a passageway for blood to bypass the weak ventricle and travel directly to the lungs.
At age 5, Brendan returned for surgery to insert a dual-chamber pacemaker to correct a heart rhythm disorder. At age 10, he underwent another operation to replace the pacemaker battery.
Between his surgeries, Brendan's family traveled from their home in Pittsburgh to Children's Hospital regularly for checkups.
Though he always had a little less energy than his peers, Brendan maintained generally good health. He took dance classes (tap, ballet, hip hop and jazz) every weeknight and was involved in theater at school.
A complication: plastic bronchitis
But when Brendan was 13, Kathy began to notice a gradual decrease in his energy level. He again developed breathing problems.
Upon evaluation at CHOP, Brendan was diagnosed with plastic bronchitis, a rare, life-threatening condition that can develop as a result of the Fontan surgeries.
The condition is characterized by the formation of long, branching fragments of thick, rubbery mucus (called casts) in the airways, which cause airway obstruction and inflammation. The buildup of casts can result in wheezing, severe shortness of breath, fatigue and violent coughing in which portions of the casts are coughed up.
For a family that had already overcome so much, the diagnosis was devastating. Brendan's younger brother, Jacob, 12, worried whether his big brother would survive.
"It was as bad as his diagnosis when he was 6 months old," Kathy says. "The condition just gets progressively worse, and the mortality rate is 50 percent in five years."
Driven to survive
But there was a new option for Brendan: He enrolled in CHOP's Single Ventricle Survivorship Program, a unique program that focuses on the health challenges — like plastic bronchitis — faced by patients with Fontan circulation.
The program provides screening, evaluation and coordinated care from a multidisciplinary team of experts — including representatives from cardiology, gastroenterology, endocrinology, hepatology, pulmonology and hematology — in an effort to improve quality and duration of life.
"Children after the Fontan are unique beings, and we're just beginning to learn how to care for them," says Jack Rychik, MD, director of the Single Ventricle Survivorship Program and a pediatric cardiologist at CHOP for more than 20 years. "As time goes on for these patients, it has become clear that they face a multitude of challenges and that a multidisciplinary approach is vital."
Transplant hope
Brendan was placed on a regimen of medications to lessen the symptoms of plastic bronchitis. Despite increasingly violent coughing fits resulting in casts as long as 6 inches, sleepless nights and continued loss of energy, Brendan muscled through, carried on by his passion for theater and his desire to live long enough to learn how to drive.
But as the year wore on, his condition worsened. Brendan's doctors told the family that his only hope to overcome the plastic bronchitis was a heart transplant.
A new heart
He was listed for transplant in early August 2010, and a few weeks later, a transplant team led by Thomas L. Spray, MD, chief of Cardiothoracic Surgery and surgical director of CHOP's Thoracic Organ Transplant Program, replaced Brendan's damaged heart with a new one.
After about two months recovering in the Evelyn and Daniel M. Tabas Cardiac Intensive Care Unit (CICU), Brendan was healthy enough to go home.
"We are thrilled that Brendan has done so well and are optimistic that he will continue to do so," says Robert E. Shaddy, MD, CHOP's chief of Cardiology.
Pursuing his dreams
Brendan celebrated his 18th birthday in November and is continuing to pursue his longtime passion for theater and dance.
"He has been doing wonderfully in the 2½ years since his heart transplant," says Kathy. "He spends three hours a day dancing! He absolutely loves every minute of it."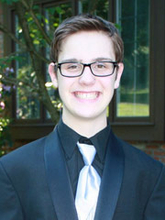 Brendan is also preparing for college and would love to attend school in Philadelphia, which he has come to think of as a second home. He comes to The Children's Hospital of Philadelphia regularly for checkups with Dr. Shaddy and has a cardiac catheterization every six months.
For Brendan's family, the experience has been a reminder to appreciate every moment and focus on the good things in life.
"Life can be scary sometimes," Brendan says. "But as long as you stay positive, you can make it through."
"You can give your kids the best medical options, but there's a point at which it's completely out of your hands," Kathy adds. "All you can do is pray that things work out well and you have the right doctors and nurses taking care of you.
"The care at CHOP has been absolutely incredible," she adds. "The whole team, from top to bottom, is compassionate and they look at the entire family. From nurses to child life to doctors to the people that check you in at the front desk — literally everyone, every step of the way."

Originally posted: March 2011
Updated: April 2013