Consortium of iNvestigators of Vascular AnomalieS (CaNVAS)
Call for New Members
CaNVAS aims to advance the care of children and adults affected by vascular anomalies by promoting and facilitating multi-centered, collaborative, clinical, translational, and outcomes research. The consortium is expanding its membership of pediatric hematology-oncology centers. Learn more and complete a new member application. The application due date is September 27, 2021.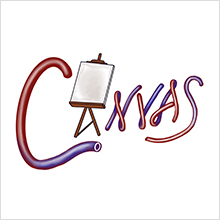 The Consortium of iNvestigators of Vascular AnomalieS (CaNVAS) is a multi-institutional research consortium founded by a group of Pediatric Hematologist/Oncologists and patient advocacy groups to address the rare nature of vascular anomalies and the paucity of prospective multi-centered research in this field, particularly as it relates to novel therapies and outcome studies.
Member Institutions
View the list of CaNVAS members and leadership team for the consortium.
Research Highlights
CaNVAS members are leading clinical trials and research projects nationwide. Learn more about our objectives and view research highlights.
Advocacy Groups
Learn more about patient support and advocacy groups.
Resources and Links
Explore additional resources including associations in the field of vascular anomalies.
COVID-19 FAQs
Learn more information for patients with vascular anomalies.