Visits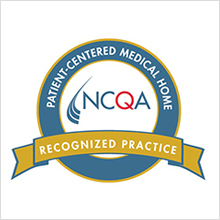 This practice has been awarded recognition by the National Committee for Quality Assurance Patient-Centered Medical Home Program. All visits are by appointment only, including well visits and same-day sick visits. Please call as early in the day as possible for sick visits.
If you have a change in address, phone number or insurance information, please notify our receptionist. All patients younger than age 18, and all new patients must be accompanied by a parent or authorized adult guardian in order to be evaluated by a clinician.
Broken appointments
We continuously try our best to respect your time by seeing your child as promptly as possible. We appreciate your help in being on time for your appointment. If you are unable to keep your appointment, please call in advance to cancel and reschedule. This helps both our office and our families.
Well visit schedule
Routine well visits are scheduled to provide complete assessment of your healthy child. Usually immunizations or lab studies are included.
Your child should be seen for well exams at the following ages:
3-4 days for weight check with our providers
1 month for the first full exam with a clinician
2, 4, 6, 9, 12, 15 and 18 months
2 years, then once a year until age 21