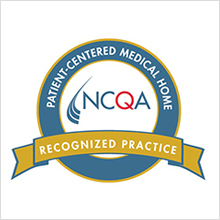 This practice has been awarded recognition by the National Committee for Quality Assurance Patient-Centered Medical Home Program. At CHOP Primary Care, Newtown, PA, (formerly Kids First) we are committed to providing the highest quality care for your children.
Part of the CHOP Care Network, our practice provides comprehensive primary care from birth through young adulthood. We accept most insurance plans, and our doctors have staff privileges at area hospitals, in addition to CHOP.
We look forward to partnering with you to help your kids stay their healthiest!
About the practice
Our practice consists of six physicians and two nurse practitioners. All of our physicians are board-certified pediatricians. They are active members of the medical staff for our local community hospital, Saint Mary Medical Center. Our pediatricians are available to provide care for infants in the newborn nursery at this institution.
Pediatricians are available to discuss ongoing medical and behavioral issues. Because our pediatricians are with patients in the office, answers to acute questions should be directed to our triage nurses by calling 215-968-6844 and pressing option 1 to speak with a nurse.
If you want to discuss a non-urgent matter with your pediatrician, this can be initiated during office hours with our nursing staff by requesting a non-acute call from your pediatrician.
When such a request is made, please be sure to tell us the best times to reach you — day and evening. Also include multiple phone numbers (home, work, cell) as appropriate. Requests should not be related to any matter that cannot safely wait over several days.
"Meet the Doctor" sessions
If you have questions concerning such care and would like to meet with a physician, we offer two "Meet the Doctor" sessions a month. Please call our office for dates and times. These sessions are also available for parents of children of any age who are interested in our practice.
Hospital admission
For children and adolescents requiring hospital admission, we maintain close contact with the pediatric staff at all of the local pediatric hospitals. Historically, most of our patients choose to use the facilities of The Children's Hospital of Philadelphia or Saint Mary Medical Center, which has a pediatric emergency room.
Nurses
Our nursing staff is trained to answer routine questions concerning childcare and common illnesses. Our nurses are available by phone Monday through Thursday 9 a.m. – 7 p.m., Tuesday and Friday 9 a.m. – 5 p.m. and Saturday 9 a.m. – 11 a.m.
When you call, the nurse will help you determine the best approach for your child, whether it is phone advice or an appointment with a provider. For more complex problems, the nurses consult with the pediatricians. If you need more than one child seen, please let us know when you schedule the sick visit.
Practice manager
Our practice manager is available to discuss concerns or questions regarding the practice. Our practice manager is responsible for making recommendations for improvements and maintaining a positive and productive relationship with our patients, staff and our pediatricians.
Patient Service Representatives (PSRs)
Our receptionists will greet you at our front desk, assist you with making appointments and direct you to the most helpful person for any insurance or billing questions. They can assist with any referral/insurance questions.
Visits
All visits are by appointment only, including well visits, which must be scheduled in advance, and same-day sick visits.
For a sick-child appointment, we recommend calling as early in the day as possible or leaving a message on our overnight phone line with the following information:
Patient's first and last name (spelling both)
Date of birth
Best phone number to reach you
Brief message (less than 60 seconds) stating the reason for your call
A nurse will return your call to discuss any issues in detail.
All patients younger than 18 years of age and all new patients must be accompanied by a parent or an authorized adult guardian in order to be evaluated by a clinician.
Changes in personal information
If your address, phone number or insurance information have changed, please notify our receptionist or submit changes using MyChart. You may want to print and complete the Change of Address or Insurance Form (PDF) and bring it with you to your scheduled appointment.
Cancelling appointments
If you have an appointment that you will not be able to make, or think that you do not need, please let us know at least 24 hours in advance. To cancel an appointment, please call us at 215-968-6844. Please do not just leave a message, make sure you speak with someone to ensure that the appointment will be cancelled right away. By doing this, you will help us help others in the practice who can use the appointment.
Missed appointments
At Primary Care, Newtown, we value your time and do our best to ensure we have office hours and appointments that reflect our dedication to your child's health. We provide a variety of ways to make and cancel appointments, including in person and by phone.
When you do not attend your pre-scheduled appointment, this is an appointment that is lost. The appointment cannot be used for another child who may be sick or who requires a well-child check. Therefore, when a patient "no-shows" for an appointment, the biggest impact is on other children and families in the practice.