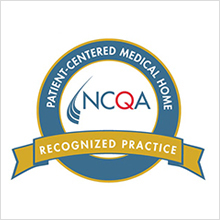 This practice has been awarded recognition by the National Committee for Quality Assurance Patient-Centered Medical Home Program. The Primary Care practice in West Grove, PA, is dedicated to providing pediatric care of the highest quality delivered with compassion, respect and appreciation for children and their families. Our clinical providers value relationships with our patients and families.
Part of the CHOP Care Network, our practice provides comprehensive primary care from birth through young adulthood. We accept most insurance plans.
All of our clinicians freely consult with each other as needed to enhance our overall patient care. We see ourselves both as a resource to parents for ongoing education, as well as advocates for the healthcare needs of children and adolescents within our community.
We strive to create the best doctor-patient relationship so that you can rely on us for medical guidance when your child is ill. Equally important are the preventive health visits that, over time, foster a relationship that we hope both you and your child will value.
Please consider our group when you are making the important decision of choosing your child's health caretakers.
We look forward to partnering with you to help your kids stay their healthiest!