Physician Appointed to Presidential Child Abuse Commission
Published on in CHOP News
October 8, 2013 — Co-director of The Children's Hospital of Philadelphia's PolicyLab David Rubin, MD, MSCE, was recently appointed to a federal government commission tasked with working to end child abuse and neglect-related deaths. Dr. Rubin is one of 12 experts from a variety of fields to be named to the Commission to Eliminate Child Abuse and Neglect Fatalities, and one of just six appointed by President Obama. Notably, Dr. Rubin is the only health care provider appointed to the commission.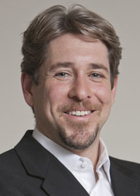 David Rubin, MD, MSCE The commission was established as part of the Protect Our Kids Act of 2012. By establishing a commission of child welfare experts, pediatricians, and jurists, the Protect Our Kids Act seeks to "develop a national strategy and recommendations for reducing fatalities resulting from child abuse and neglect," according to the law's text. A rare example of bipartisan accord, the House of Representatives voted 330-77 in favor of the act before it quickly proceeded through the Senate. President Obama signed the act into law on Jan. 14, 2013.
According to the National Child Abuse and Neglect Data System (NCANDS) — a voluntary reporting system that collects data from all 50 states as well as the District of Columbia and Puerto Rico — in 2009 there were 1,770 child deaths due to abuse and neglect. However, the true number of child deaths that year was likely higher, states a 2011 Government Accountability Office (GAO) report on child fatalities from abuse and neglect.
"As a society, we should be doing everything in our collective power to end child deaths and near deaths from maltreatment, and the collection and reporting of comprehensive data on these tragic situations is an important step toward that goal," the GAO report concluded.
Commission Mission, Duties
As a first step in preventing child deaths from mistreatment, the Protect Our Kids Act charges the Commission to Eliminate Child Abuse and Neglect Fatalities with conducting a survey of child welfare and protection services, in order to determine the effectiveness of existing policies and services. The commission, which will offer education opportunities to graduate students, will also examine barriers to improving child welfare, child abuse and neglect trends, and methods of improving data collection.
Based on its work, the commission will "develop recommendations to reduce fatalities from child abuse and neglect," as well as developing data tracking guidelines. The commission is due to submit a report to the President and Congress on its work within two years.
Six members of the commission were appointed directly by President Obama, while three were appointed by the House of Representatives and three by the Senate. In addition to Dr. Rubin, commission members include Theresa Martha Covington, MPH, director of the National Center for the Review and Prevention of Child Deaths, Marilyn Bruguier Zimmerman, MSW, director of the National Native Children's Trauma Center, and Susan Dreyfus, president and CEO of the Alliance for Children and Families. The Commission will be chaired by David Sanders, PhD, executive vice president of Casey Family Programs.
Along with current co-director Kathleen Noonan, JD, in 2008 Dr. Rubin founded PolicyLab, which works to develop evidence-based solutions for the most challenging health-related issues affecting children. In addition to his role at PolicyLab, Dr. Rubin is an associate professor of Pediatrics as the Perelman School of Medicine at the University of Pennsylvania, a senior fellow at the Leonard Davis Institute of Health Economics, and an associate program director of the Robert Wood Johnson Clinical Scholars Program at the University of Pennsylvania.
"As a pediatrician in Philadelphia, I see the toll that stress has on children and families," Dr. Rubin said. "I am honored to have the opportunity to serve this commission and hope to bring my experiences serving children and families to think preventatively at the system level about what can be done to avoid unnecessary childhood injuries and fatalities."