Measles is not totally eradicated — the first four months of 2014 saw the highest number of reported measles cases in the United States since 1996.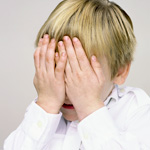 Measles — a highly contagious, acute viral illness that can lead to severe complications and death — was once a common childhood illness, affecting preschool- and school-aged children in the late winter and early spring. Since the measles vaccine became available in 1963, there has been a 99 percent decline in the disease.
However, measles is not totally eradicated — and with increased international travel and more parents choosing not to vaccinate their children — the first four months of 2014 saw the highest number of reported measles cases in the United States since 1996.
There were 129 reported cases of measles in the United States in the beginning of 2014. California, with 58 reported measles infections, had the highest number of cases, followed by New York City and Washington state. The majority of the cases reported occurred in children who were not vaccinated or did not know their vaccination status. Many of the cases included United States residents who had traveled outside the country.
About measles and the measles vaccine
Measles is a highly contagious illness, and can spread very quickly through an unvaccinated population. It can be a very serious disease for a small infant who is too young to be immunized. Measles can be spread to others about four days before symptoms occur and until four days after the rash appears. Symptoms get progressively worse in the first days of the illness, and sometimes the infection can cause pneumonia (lung infection).
The Centers for Disease Control and Prevention recommends that children receive the measles, mumps, rubella vaccine (MMR) around 1 year of age, with a second dose before starting school.
Symptoms of measles
Typical symptoms of measles include:
Cold-like symptoms, such as runny nose, cough or fever.
Red, watery eyes, sometimes developing into conjunctivitis (pink eye).
Small white spots, known as Koplik's spots, develop inside the mouth about two to three days after other symptoms begin.
A skin rash develops three to five days after the first symptoms appear. Tiny red bumps will appear on the child's face and neck and spread downward to the trunk and limbs.
If you suspect your child has measles, keep her home from school, give her lots of loving care and fluids, and make an appointment to see your pediatrician. If your child is diagnosed with measles, discuss the best ways to keep the illness contained. Your pediatrician will contact the local health department, which will take steps to prevent the spread of measles in the community.
Learn more about the signs and symptoms of measles.
Visit the Vaccine Education Center website to learn more about measles and the measles vaccine.
Contributed by: Patrick S. Pasquariello Jr., MD
Stay in Touch
Are you looking for advice to keep your child healthy and happy? Do you have questions about common childhood illnesses and injuries? Subscribe to our Health Tips newsletter to receive health and wellness tips from the pediatric experts at Children's Hospital of Philadelphia, straight to your inbox. Read some recent tips.