From Summer to Fall: Transforming the Sea Garden
Published on in CHOP News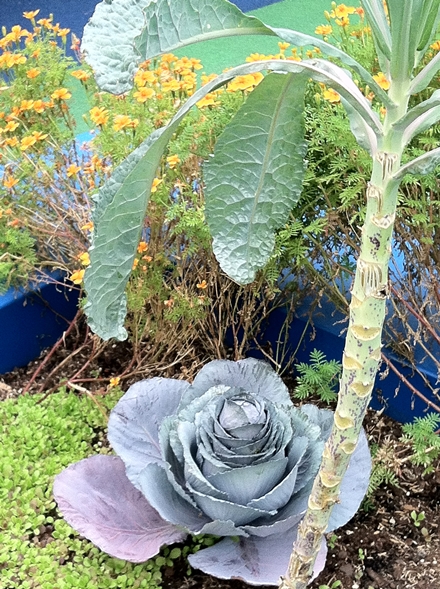 September 9, 2013 — Monthly workdays in the rooftop garden at Children's Seashore House, named the Sea Garden, are important to maintaining the seasonal planters and perimeter garden. At the September workday, volunteers from inside and outside of the Hospital community, and our friends from the Pennsylvania Horticultural Society and Groundswell Design Group, helped make the transition from summer to fall plants.
The group harvested the last tomatoes of summer, and replaced many seasonal plants with autumn mums and seedlings that will grow into collards, kale and lettuce. Patients also attended the workday to help dress the Sea Garden "Care" crows for fall.
Cabbage, marigolds and kale in the Sea Garden at CHOP.