Volunteers Kick Off 2013 Sea Garden Season
Published on in CHOP News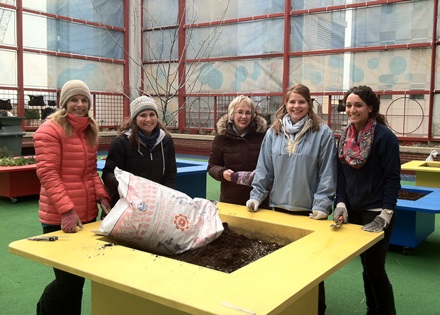 Child Life and Occupational Therapy staff work in the Sea Garden at Children's Seashore House. March 21, 2013 — At the first Sea Garden workday of 2013, members of the Pennsylvania Horticulture Society and Groundswell Design Group were on hand to help CHOP staff prepare the rooftop garden for its second season.
The group cut back perimeter grasses and coastal plantings to promote new growth in the spring and summer, and rearranged and cleared the mobile planters to get them ready for planting.
Lettuces and daffodils are already sprouting!