A New Era in Children's Care Is Coming to King of Prussia!
The nation's first pediatric hospital is creating another first: a second children's hospital beyond Philadelphia's city limits, in King of Prussia. Situated at the intersection of several major routes, the new hospital will be easily accessed by a wide arc of communities, bringing CHOP's world-class care to even more families from the Main Line, Delaware, the Lehigh Valley, the Princeton area, New York and beyond. CHOP-level inpatient treatment, emergency care, surgery and much more will be closer than ever in a state-of-the-art facility.
Extending Exceptional Care to More Children
King of Prussia is one of the fastest-growing communities in the Philadelphia suburbs. CHOP is already serving families with our Specialty Care & Surgery Center in King of Prussia, which opened in 2015 and also offers after-hours urgent care. The addition of a hospital to the King of Prussia campus will revolutionize healthcare for families by placing CHOP's world-class inpatient and emergency care within reach.
This new facility will support patients like Emma and Kate >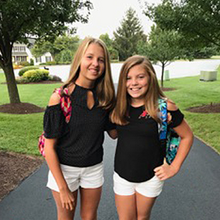 The Details
250,000-square-foot inpatient hospital
52 private inpatient rooms with the potential to double that number
24/7 pediatric Emergency Department
Pediatric Intensive Care Unit that can adapt according to need
Top-ranked CHOP specialists in orthopaedics, plastic surgery, ENT, urology and more
Advanced operating suites
Comprehensive radiology
Cutting-edge technology to enhance safety and efficiency and foster collaboration
Partner with a World Leader
Your vital support will ensure our new hospital has thoughtful features to help welcome children and families, surround them with clinical excellence, facilitate groundbreaking healthcare and make difficult moments less stressful. We are creating a new home for discoveries and life-changing breakthroughs. A new hospital for generations to come. A chance to make your investment in children's futures. Help us say "yes" faster to every family who needs us.
Contact Us
To learn more about how you can become involved in this historic effort, please contact Robyn Lorfink, Executive Director, Campaign and Strategic Initiatives, at 267-426-6565.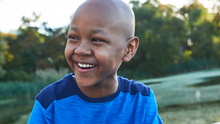 Children's Hospital of Philadelphia is a nonprofit institution. Philanthropic contributions will allow us to build the kind of facility our patients deserve: Spaces that are conveniently located and welcoming for children and families. We invite you to invest in this meaningful endeavor to expand the reach of CHOP's inpatient care.
Make Your Gift Today