Say Yay to Pajama Day!
We're having a pajama party … and your school is invited!
Pajama Day is a chance for your school to spend the day in your most comfortable jammies, all while supporting kids who rely on Children's Hospital for care, cures and hope.
We know that giving back and creating a sense of community is important to your school. Pajama Day is a fun and easy way to support the kids at Children's Hospital of Philadelphia (CHOP).
Here at CHOP, we'll be celebrating on Dec. 3, 2021, but you can pick your own day that works best with your school's schedule!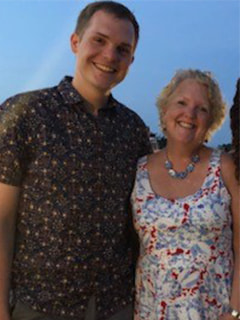 For the students and staff at Groveland Elementary School in Doylestown, Pa., participating in CHOP's annual Pajama Day fundraiser every year is not only a chance to be extra cozy at school, it's also an opportunity to support a cause near and dear to their hearts.
Read More
Join the party — it's fun and easy!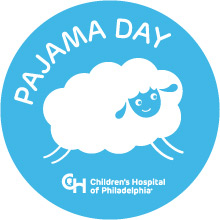 1. Mark your calendar for Dec. 3, or a day that works best for your school, business or community group.
2. Register your event to get free Pajama Day stickers.
3. Ask participants to make a small donation so they can wear comfy PJs that day.
4. Send your donations to CHOP.
Contact us
For more information, contact us at 267-426-6496 or schoolfundraising@chop.edu.
Be sure to use #CHOPPajamaDay in your social media posts to be featured below!
Make the Most of Pajama Day
Fundraise Online
You can set up a fundraising page up online today! Or, simply mark in your registration form that you are interested in a page and we will send you instructions on how to get started.
Ask Everyone
Encourage everybody — kids, teachers, administrators and coworkers — to participate in Pajama Day.
Make it a Contest
Consider a friendly competition — between grade levels or departments — to see who can get the most people to participate. And vote for the best pajamas!
Breakfast All Day
Ask the cafeteria to serve breakfast for lunch or dinner that day to keep the PJ-day vibe alive.
Make it a Movie Night
Host a kid-friendly movie night at your school, business or community center, and invite guests to wear their pajamas. Sell movie tickets and concession stand snacks.
Guest Readers
Host a reading hour at your school or business and invite guest readers from the community to share their favorite books. For older children, consider inviting kids to read silently for a set period of time.
Share Your Story
Let others know you're supporting the kids at CHOP by wearing your PJs for the day. Post on social media using #CHOPpajamaday. And don't forget to email us pictures!
Have Fun!
Enjoy Pajama Day — and all it's comfy benefits — and feel good knowing you're helping kids at CHOP.