CHOP Physician Discusses Link Between Poverty and Asthma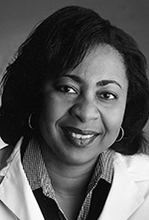 Tyra Bryant-Stephens, MD January 3, 2014 — Caring for a child with asthma can be difficult for any parent. But low-income families experience additional barriers ranging from limited access to medical care to greater environmental issues such as mold and pests that can exacerbate asthma.
To learn more about the link between poverty and asthma, read this NBC News article featuring Dr. Tyra Bryant-Stephens, director and founder of the Community Asthma Prevention Program at CHOP.