Custom Content
The hospital of the future is now open in King of Prussia!
To best serve our patient families, CHOP has opened our second hospital, the Middleman Family Pavilion, located in King of Prussia, Pa. This new hospital enables us to vastly improve our compassionate and comprehensive inpatient capabilities and serve more families. CHOP's advanced care, including the Madlyn K. Abramson Emergency Department, our new 20-bed unit, is open 24/7 and offers families easy access to CHOP's world-class care . Every room in the new hospital is a single patient room — critical for providing family comfort and answering the pressing need for more physical space.
10 important facts about our new hospital
Patient stories: Why families are excited about our new hospital
Children's Hospital of Philadelphia's second hospital in King of Prussia was built with families in mind! Join us as we look back on our opening day.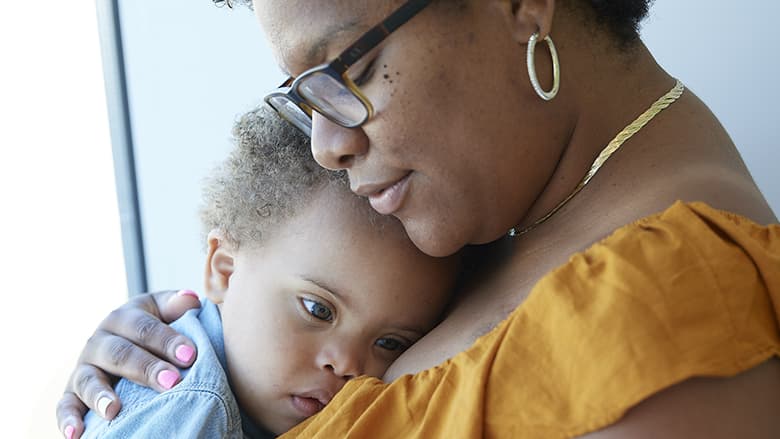 By supporting our new Middleman Family Pavilion, you will help write the next chapter of our storied 165-year history. A named gift to Children's Hospital presents a deeply meaningful way to join your family name with the CHOP name. Naming opportunities begin at $50,000.
To learn more about getting involved in this historic effort, please contact the Donor Support line at 267-426-5332 or giving@chop.edu.
Optimized Space – Extraordinary Outcomes
With over 250,000 square feet dedicated solely to children, the Middleman Family Pavilion is as large as many community hospitals.
24/7 Pediatric Emergency Care
When an emergency strikes, the Madlyn K. Abramson ED, our new 20-bed unit, is ready for your family. And if families that come to KOP Urgent Care need an ED, it is a walk down the hall, not a trip in the car.
Pediatric Intensive Care Unit
CHOP's best of the best provide care for critically ill children in our new PICU. Designed for maximum flexibility, our other inpatient rooms can also be converted for intensive care needs.
Private Inpatient Rooms
Our new hospital has 80 single-patient rooms to maximize privacy and safety — and can expand to more than double that number.
Top-ranked CHOP Specialists
Expert teams in orthopaedics, plastic surgery, ENT, urology, oncology and more deliver advanced care to even more children.
Advanced Operating Suites
Our advanced ORs are configurable and flexible to meet the clinical needs of our top-ranked surgeons.
Comprehensive Radiology
On-site x-rays, MRIs, CT scans and more, read quickly by the nation's top pediatric radiologists.
"This new King of Prussia hospital will dramatically reshape the pediatric healthcare landscape in a way that's needed right now."
Jennifer Paradis Behle
Chair, King of Prussia Hospital Campaign
Highlighted Content