Inside Children's Hospital
At Children's Hospital of Philadelphia, we're always learning, growing and exploring in our effort to deliver the highest quality, compassionate, family-centered care. Here's what's happening now.

Regional partners join thousands of hospitals and health associations nationwide to encourage families to ask about gun access and safety measures.

Your child tested positive for COVID-19? We're here to help! Here are the top five things to know.

The first child to receive revolutionary
CAR T therapy celebrates 10 years cancer free!

Find Care, Close to Home
From Lancaster County to the Jersey Shore, you'll find Children's Hospital pediatricians and specialists nearby.
International Patient?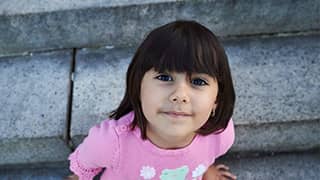 Contact a Children's Hospital of Philadelphia Global Care Coordinator today.
+1-267-426-6298 or gps.chop.edu
Children's Hospital is a Charity
CHOP never stops working towards breakthroughs and we need your ongoing support.