Inside Children's Hospital
At Children's Hospital of Philadelphia, we're always learning, growing and exploring in our effort to deliver the highest quality, compassionate, family-centered care. Here's what's happening now.

Your holiday gift funds a healthy tomorrows for children at CHOP and around the world.

For the 17th straight year, we've been recognized as an elite pediatric hospital by U.S. News & World Report.

A Penn and CHOP team will seek to develop treatments for three rare, incurable genetic diseases with the help of a $26 million NIH grant.

Find Care, Close to Home
From Lancaster County to the Jersey Shore, you'll find Children's Hospital pediatricians and specialists nearby.
International Patient?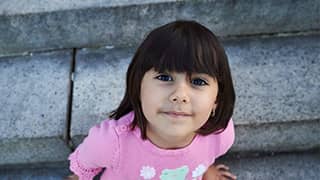 Contact a Children's Hospital of Philadelphia Global Care Coordinator today.
+1-267-426-6298 or gps.chop.edu
Children's Hospital is a Charity
CHOP never stops working towards breakthroughs and we need your ongoing support.