Inside Children's Hospital
At Children's Hospital of Philadelphia, we're always learning, growing and exploring in our effort to deliver the highest quality, compassionate, family-centered care. Here's what's happening now.

After months of planning, CHOP moved quickly to vaccinate staff when the first doses of the vaccine were delivered to the hospital.

Hospitals across the country ask everyone to 'mask up' to help slow the spread of COVID-19. Together, we can save lives.

Coming to CHOP's Main Campus for an appointment? We're ready for you! Watch this video.

Find Care, Close to Home
From Lancaster County to the Jersey Shore, you'll find Children's Hospital pediatricians and specialists nearby.
International Patient?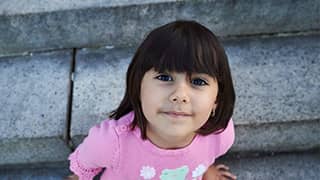 Contact a Children's Hospital of Philadelphia Global Care Coordinator today.
+1-267-426-6298 or gps.chop.edu
Children's Hospital is a Charity
During these unprecedented times, CHOP never stops working towards breakthroughs and we need your ongoing support.