Inside Children's Hospital
At Children's Hospital of Philadelphia, we're always learning, growing and exploring in our effort to deliver the highest quality, compassionate, family-centered care. Here's what's happening now.

Read our "14 Heart Health Facts For You" to learn more about congenital heart disease and heart health awareness.

On March 21, come get ready to ride! Join us in NYC for a high-energy, indoor team cycling party designed to propel pediatric research forward.

The first-of-its-kind treatment can reduce a child's allergic reaction to peanuts.

Find Care, Close to Home
From Lancaster County to the Jersey Shore, you'll find Children's Hospital pediatricians and specialists nearby.
International Patient?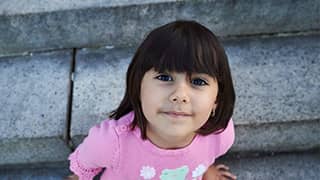 Call a Children's Hospital of Philadelphia Global Care Coordinator today.
001-267-426-6298
Children's Hospital is a Charity
Our work is inspired by childhood, and fueled by charitable donations. We can't do it without you.