Inside Children's Hospital
At Children's Hospital of Philadelphia, we're always learning, growing and exploring in our effort to deliver the highest quality, compassionate, family-centered care. Here's what's happening now.

The new Middleman Family Pavilion provides more families easier access to CHOP's world-class pediatric specialists, services and treatments.

Your child tested positive for COVID-19? We're here to help! Here are the top five things to know.

After suffering a sudden cardiac arrest, Gabo needed a heart transplant. One year later, this active 9-year-old is a proud Philly Spin-In Ambassador.

Find Care, Close to Home
From Lancaster County to the Jersey Shore, you'll find Children's Hospital pediatricians and specialists nearby.
International Patient?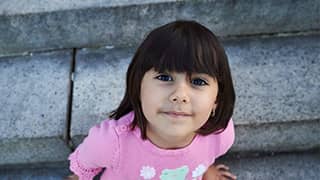 Contact a Children's Hospital of Philadelphia Global Care Coordinator today.
+1-267-426-6298 or gps.chop.edu
Children's Hospital is a Charity
During these unprecedented times, CHOP never stops working towards breakthroughs and we need your ongoing support.