Inside Children's Hospital
At Children's Hospital of Philadelphia, we're always learning, growing and exploring in our effort to deliver the highest quality, compassionate, family-centered care. Here's what's happening now.

The Runway 2020 will move to virtual format to meet the most pressing need — the COVID-19 Relief Fund. This contemporary fashion show is curated by top Philadelphia-area boutiques and designers.

Yes. At CHOP, we are committed to safely providing the care your child needs.

Find Care, Close to Home
From Lancaster County to the Jersey Shore, you'll find Children's Hospital pediatricians and specialists nearby.
International Patient?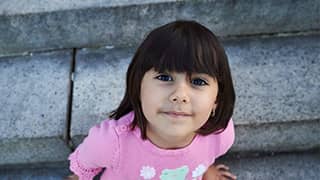 Call a Children's Hospital of Philadelphia Global Care Coordinator today.
001-267-426-6298
Children's Hospital is a Charity
During these unprecedented times, CHOP never stops working towards breakthroughs and we need your ongoing support.