There are so many ways to support Children's Hospital of Philadelphia! Join us at an annual event. Plan your own community or school event. Run a race. Make a planned gift. Create a fundraising page. Learn about matching gifts and other ways your company can help the children at CHOP. How will you get involved?
Events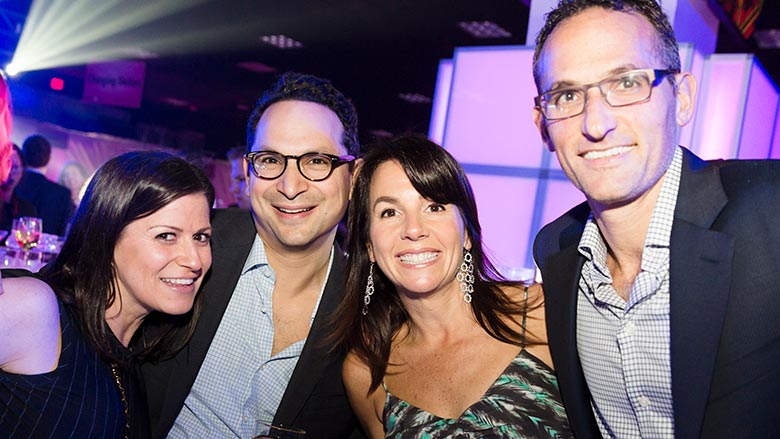 Support tomorrow's breakthroughs by attending a fun and uplifting event to benefit CHOP.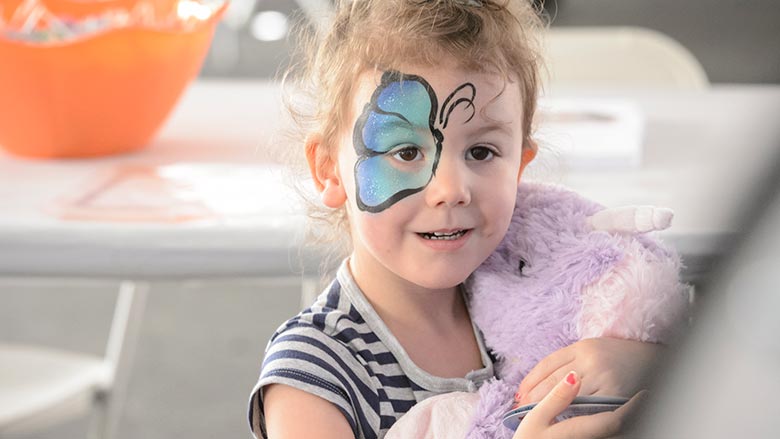 You don't need experience to host an event to support CHOP – just the enthusiasm to make it happen!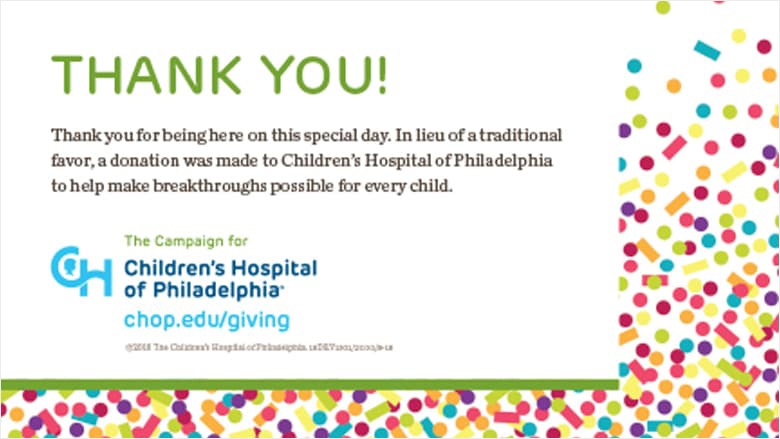 Choose a card or bookmark to distribute to guests in lieu of favors at your next special event.
Ways to Make a Gift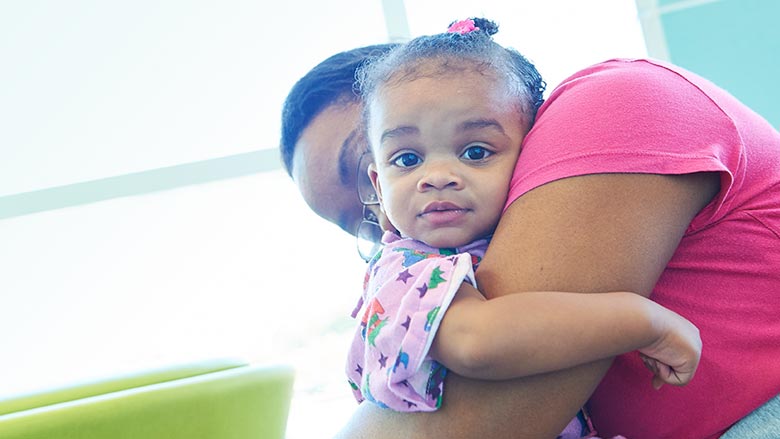 Gifts of all sizes power every lifesaving treatment and breakthrough discovery at CHOP.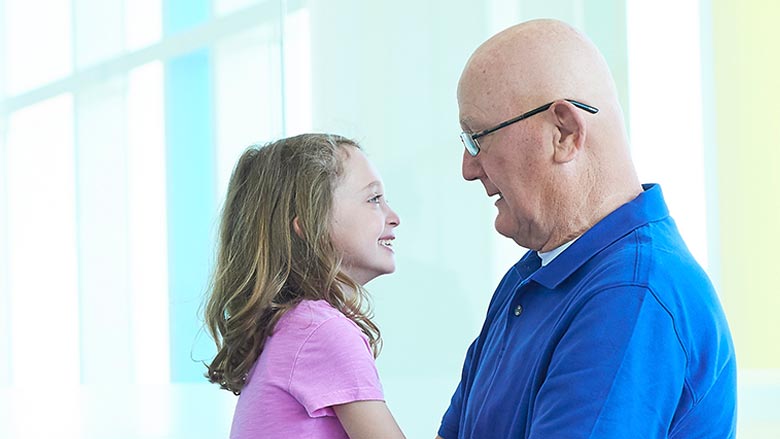 A gift to CHOP in your will or trust can ensure happy, healthy tomorrows for children everywhere.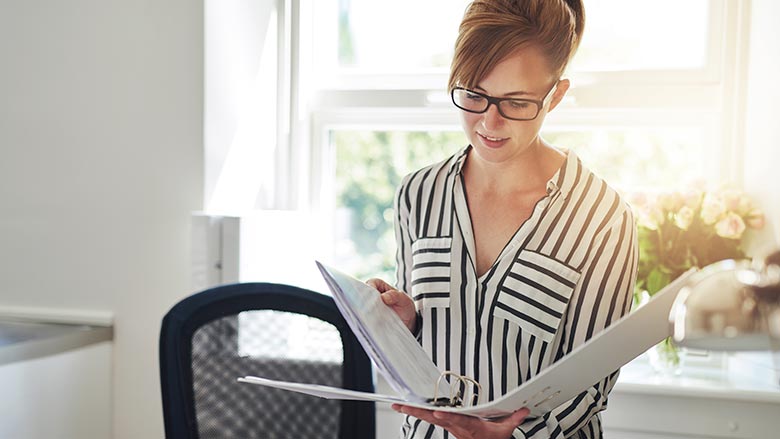 Learn how you can support CHOP's relentless commitment to helping every patient and family.
Fundraise for CHOP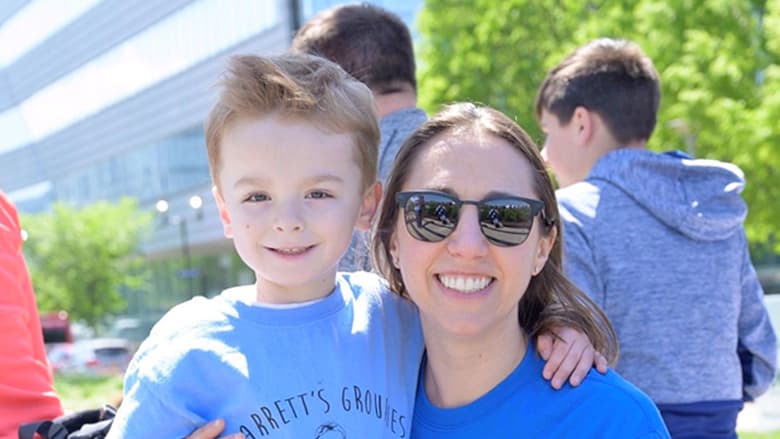 Host a golf outing, start a 5k Run or Walk, or have a bake sale. How will you get your community involved?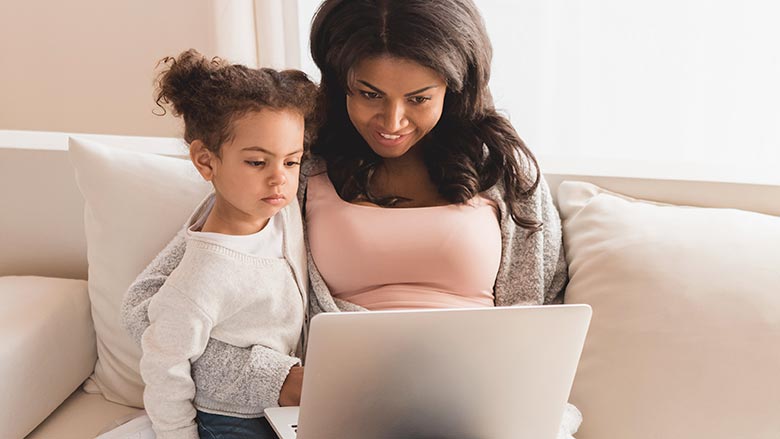 Fundraising pages are a fun and easy way to make donations to CHOP and encourage others to do the same.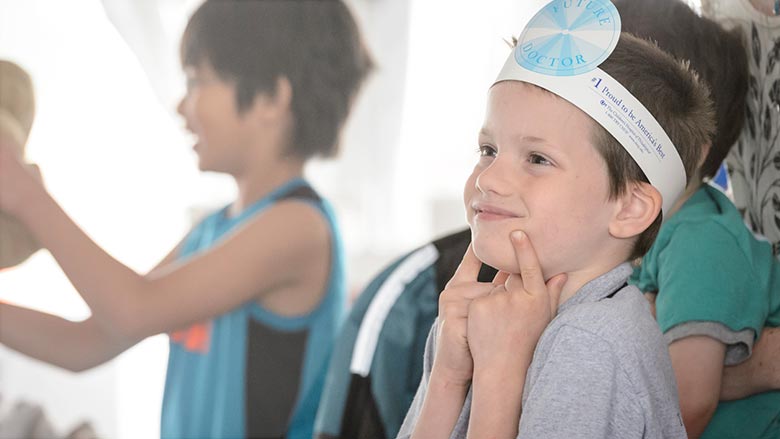 Pajama Day. Dance-a-thon. Bingo night. Bake sale. How will your school help children at CHOP?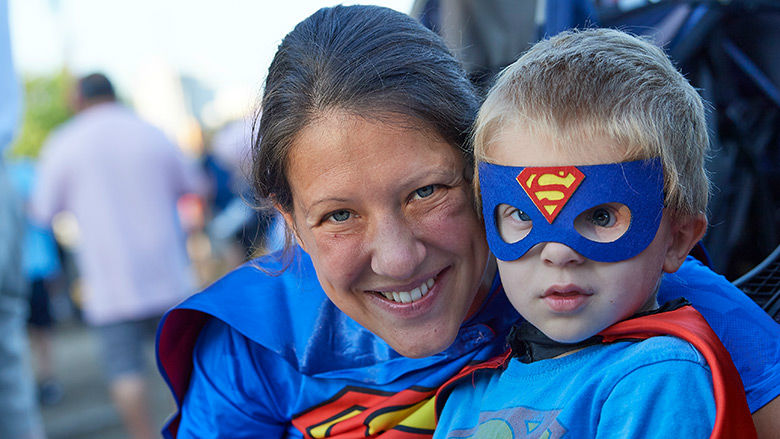 Whether you're running a 5K in Philadelphia or a marathon anywhere else around the world, you can join TEAM CHOP!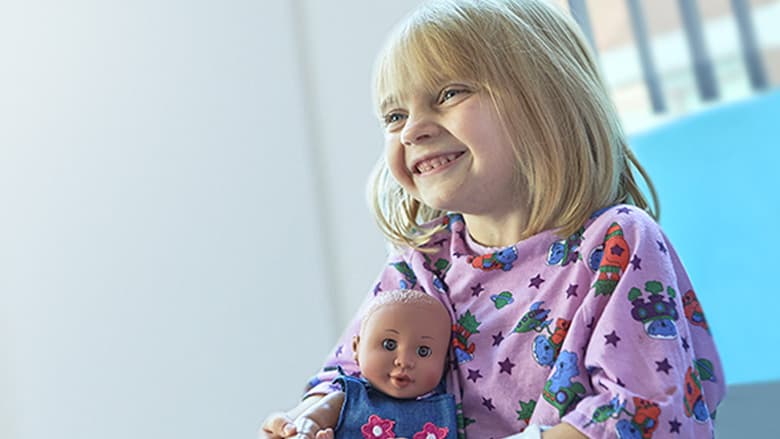 Brighten a child's hospital stay by raising funds for the purchase of toys for CHOP patients.
Shop for CHOP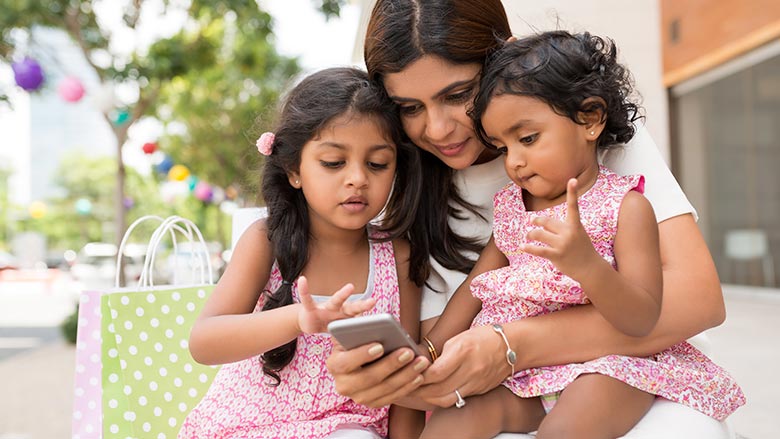 Did you know you can support CHOP by shopping or dining out? Find out where you can shop and dine on selected days to help support CHOP.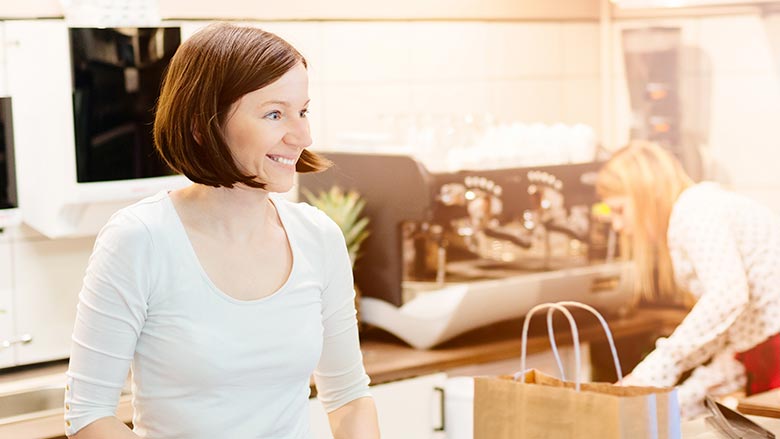 Show your customers that you support the children at CHOP by fundraising for CHOP.
More Ways to Get Involved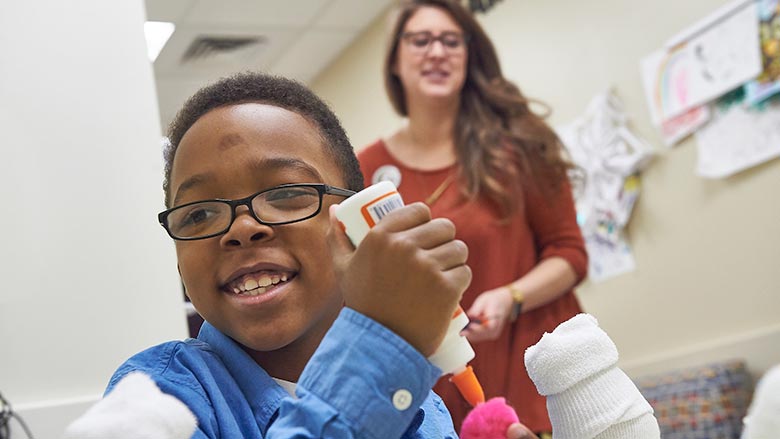 CHOP volunteers plan an important role in the experience of patients and families.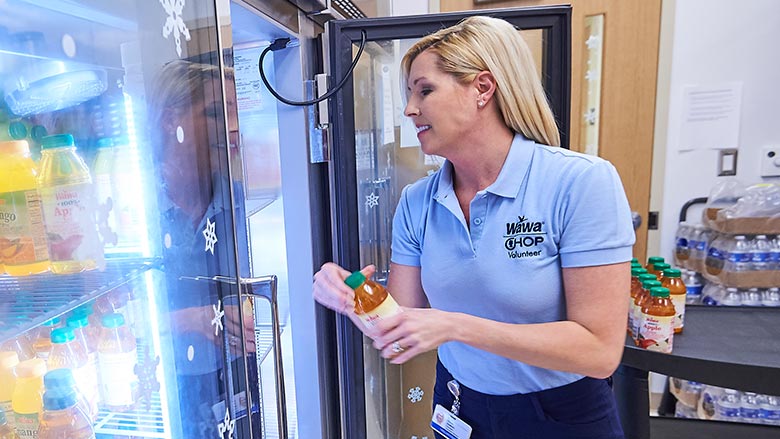 Corporations support a wide range of cutting-edge pediatric programs at CHOP.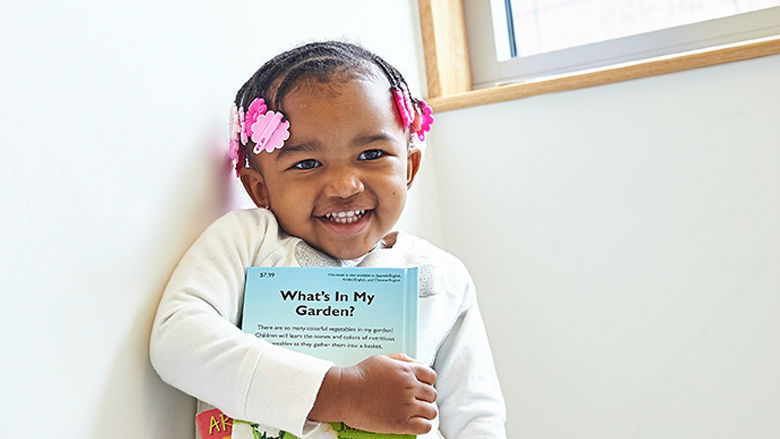 We have an ongoing need for new toys, craft supplies, books, video games and more.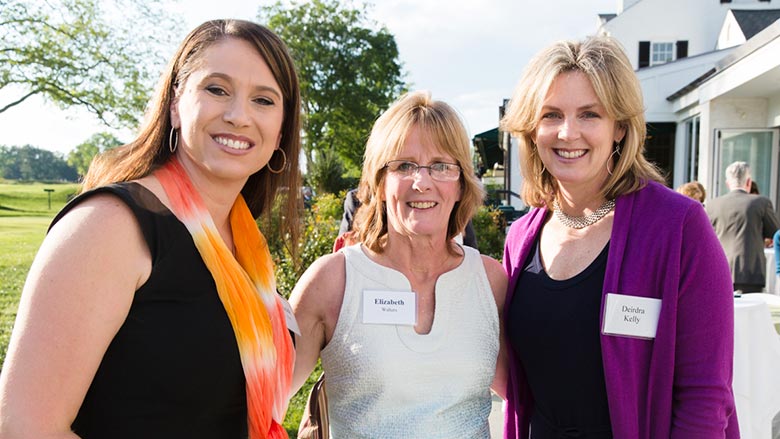 Your philanthropic support may earn you recognition in one of CHOP's exclusive Giving Societies.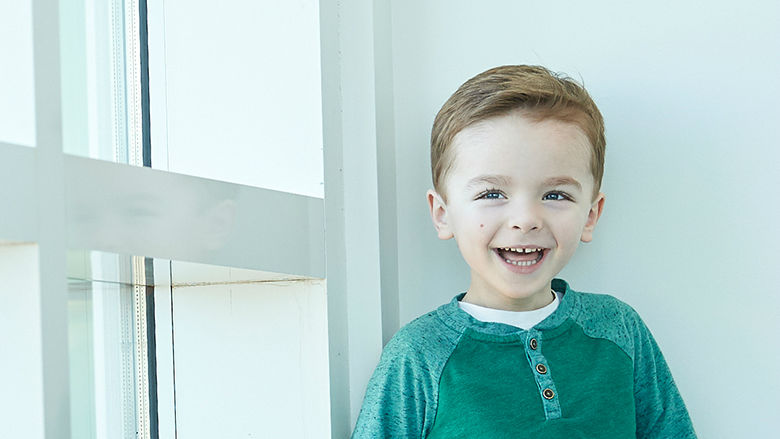 Champion and advance CHOP's mission through leadership of philanthropic efforts.