Donors Help CHOP Deliver Top-notch Care for Patients Like Guy
Published on
In 2013, when Gaius — better known as Guy — was just 8 months old, he lost his father, Travis, to kidney cancer. Then in October 2018, after complaining about sore arms, he himself was diagnosed with the disease: He had a bone cancer called osteosarcoma in his right humerus.
At Children's Hospital of Philadelphia (CHOP), Guy immediately started chemotherapy, and then underwent surgery to remove most of his humerus, using his fibula from his left leg to replace it.
After a month of recovery, he started four more rounds of chemotherapy. "He endured it all with so much resilience and strength," says his mother, Gwen.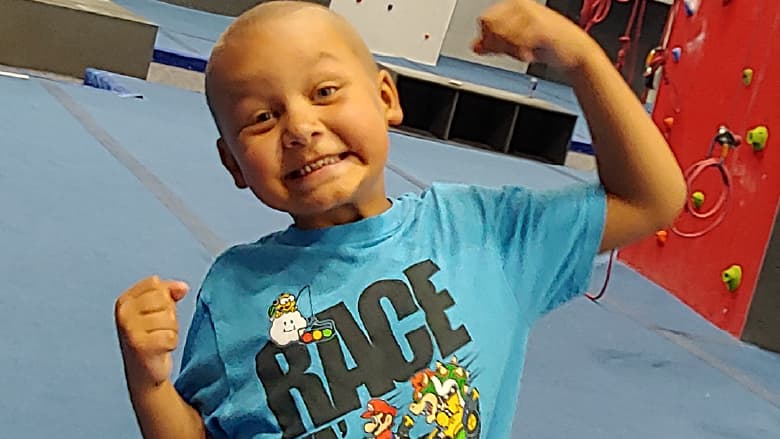 Be a Child's Hero
Your gift to CHOP fuels medical advances that save the lives of children like Guy every day.
Declared in remission in June 2018, he had a great time that summer at camp, even though it ended when he broke his arm — which was actually his fibula! But then in September, his routine scans showed a nodule on his lung. His doctors removed it and determined it was, in fact, the osteosarcoma that had spread. Since then, scans every three months have shown no sign of cancer. "He has gotten so strong again," says Gwen, "and even got his fantastic hair back."
In May 2020, he broke his arm yet again, bending the metal plate holding the bones in place. This required two more surgeries. Through it all, Guy bounced back quickly and took everything in stride. He loves to swim and play Nintendo, and he is always singing and showing off his dance moves. "We're just hoping he won't break anything else for a while!" says Gwen.