Calling Eagles and CHOP Fans!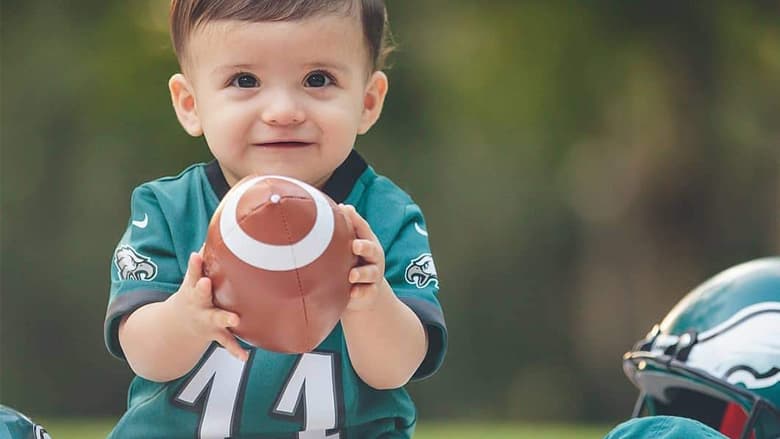 The children's hospitals from the four cities that made it to the conference championship games are taking part in the Touchdown for Kids Challenge to see which fan base can raise the most money to benefit kids in their local hospital. Donate by Sunday, Feb. 12, and help Philadelphia win this challenge — just like we know the Eagles will win on Game Day!
TOGETHER, WE'RE BUILDING A BRIGHTER FUTURE FOR CHILDREN
From groundbreaking cures for chronic diseases to community services for the most vulnerable populations, philanthropy fuels discovery and transforms the lives of our patients, today and for generations to come.
Children's Hospital of Philadelphia Opens New Inpatient Hospital in King of Prussia, PA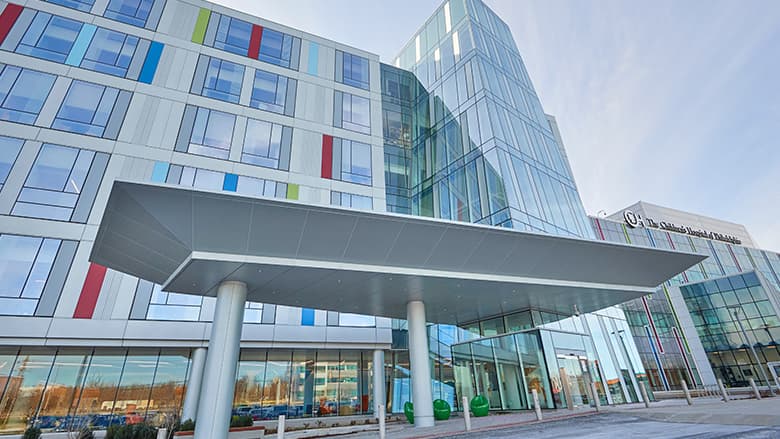 The Middleman Family Pavilion, including 24/7 Emergency Department, will give more families easier access to CHOP's best-in-class pediatric specialists.
Your gift can change lives.
Why Us?
CHOP is a charitable, nonprofit hospital, and philanthropic gifts are vital to making the breakthroughs needed by children worldwide. With your help we can transform the patient-family experience, forge new discoveries, bolster training and education programs, advocate for children in underserved communities, and quickly respond to new opportunities.
Why Here?
As North America's first pediatric hospital, and one of the best in the world, only CHOP can assemble the best talent and deepest resources, the widest range of research and clinical care, and the most robust tools to accelerate the prevention and cure of illnesses that keep kids from being kids.
Why Now?
Now is the time to ensure that CHOP has the resources to keep creating the firsts in pediatric medicine for which we are world-renowned. We must set the standard of care for others to follow across the nation and around the world, and we must never stop pushing those standards ever higher.
Help us advance care and research by participating in these exciting events.
Fundraising at CHOP takes many forms, virtual and in-person: fun-runs, dance parties, fashion shows, pajama days, golf tournaments and more. Check out the details and join us!
Philanthropy at Children's Hospital
As a charitable, tax-exempt organization, Children's Hospital relies on donations to make a difference in the lives of children. Every supporter becomes part of our mission to research better treatments for the future, to help families that cannot afford healthcare, and to provide quality-of-life programs and services in our Hospital and in the community.