Nurse Residency Program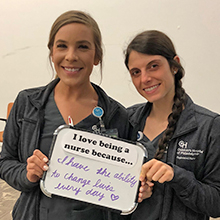 At Children's Hospital of Philadelphia (CHOP), our nurses' innovations have made our patients safer and our care better — and their ideas propel breakthroughs here every day.
The Nurse Residency Program at CHOP is a 12-month program designed for new graduate nurses.
The employee-based Nurse Residency Program at Children's Hospital of Philadelphia is accredited by the Commission on Collegiate Nursing Education (CCNE) and participates in the Vizient/AACN Nurse Residency Program curriculum. Read the public statement from CCNE.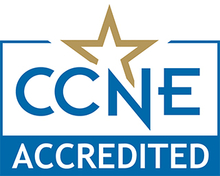 Our program is based on the Vizient/AACN Nurse Residency Program that helps transition new nurses into clinical roles and builds their confidence. CHOP's Nurse Residency Program also includes a focus on leadership, patient outcomes and the role of the professional nurse.
The program includes:
An evidence-based curriculum
Mandatory seminar days that include group discussions, simulations and interactive exercises
Development of an evidence-based practice project to showcase at the completion of the program
At the completion of the Nurse Residency Program, participants practicing in the inpatient setting may be promoted to a Clinical Nurse position. Nurses are eligible to transfer to a different department once they have been in their position for one year.
About the Position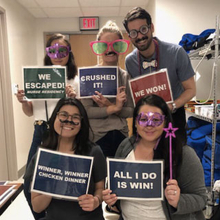 Nurse Residents may be hired directly onto a specific unit or hired to rotate through different units in an ICU or a medical/surgical track. Nurse Residents that rotate are assigned to a unit for several weeks before rotating to another area.
Nurse Residents may be hired for part-time or full-time positions, depending on the needs of each specific unit. Many work 8- or 12-hour shifts. Shifts may be nights or rotate, depending on the needs of the department. All positions are benefits-eligible.
Requirements
Individuals interested in becoming a Nurse Resident must have completed the following prior to beginning their position:
Completion of a nursing diploma through a Bachelor of Science in Nursing (preferred), Associates of Science in Nursing, or Diploma program
Have an active Temporary Practice permit or RN license for the state in which you are practicing (PA or NJ)
There is currently no minimum GPA requirement for Nurse Resident applicants.
To carry out its mission, it is of critical importance for the Children's Hospital of Philadelphia (CHOP) to keep our patients, families and workforce safe and healthy and to support the health of our global community. In keeping with this, CHOP has mandated all workforce members (including trainees) on site at any CHOP location for any portion of their time be vaccinated for COVID-19 as a condition of employment.
This mandate also applies to workforce members or trainees performing work for CHOP at non-CHOP locations. Additionally, all workforce members based in or regularly scheduled to work at any New Jersey location are mandated to be both vaccinated and boosted for COVID-19, with booster timing consistent with applicable guidelines. The CHOP COVID-19 vaccine mandate is in alignment with applicable local, state and federal mandates. CHOP also requires all workforce members and trainees who work in patient care buildings or who provide patient care to receive an annual influenza vaccine. Employees may request exemption consideration for CHOP vaccine requirements for valid religious and medical reasons. Please note start dates may be delayed until candidates are fully immunized or valid exemption requests are reviewed. In addition, candidates other than those in positions with regularly scheduled hours in New Jersey, must attest to not using tobacco products.
Children's Hospital of Philadelphia is an equal opportunity employer. We do not discriminate on the basis of race, color, gender, gender identity, sexual orientation, age, religion, national or ethnic origin, disability, protected veteran status or any other protected category. CHOP is a VEVRAA Federal Contractor seeking priority referrals for protected veterans.
CHOP is committed to building an inclusive culture where employees feel a sense of belonging, connection, and community within their workplace. We are a team dedicated to fostering an environment that allows for all to be their authentic selves. We are focused on attracting, cultivating, and retaining diverse talent who can help us deliver on our mission to be a world leader in the advancement of healthcare for children.
We strongly encourage all candidates of diverse backgrounds and lived experiences to apply.
The Application Process
Two positions are typically posted, Nurse Resident-Inpatient (for applicants that have an RN license at time of application) and Nurse Resident Pending Licensure-Inpatient (for applicants that do not have an RN license at time of application).
To remain aware of position availability, please create a profile at careers.chop.edu and create an alert for email notifications to be sent to you when a Nurse Resident position is available for application. Positions are posted at various times throughout the year based on the needs of the department.
What is the interview process for Nurse Residents?
Nurse Resident candidates are interviewed on an ongoing basis throughout the year. After Human Resources reviews candidates' resumes and applications, they will invite selected candidates via email to participate in a video interview. Candidates who pass the video interview are placed into our New RN Talent Pool.
As Nurse Resident positions open, we invite candidates from the Talent Pool to interview in person with the departments hiring at that time. There is no set timeline for manager-level interviews, as they are based on the needs of individual departments.
How long after applying will an in-person interview occur?
Due to the varying number of positions available, CHOP does not have a set timeline for in-person interviews. All applicants will be contacted by a recruiter to discuss next steps in the process when their application is selected to move forward in the process.
How many units will see my application?
Your application is reviewed by the recruitment team and shared with managers based on your resume, application and video interview. Your application is open to any unit within CHOP; however, we schedule only one in-person interview with one unit at a given time.
How do I express interest in a particular unit or patient population?
If you are selected for a video interview, you will have an opportunity to share your areas of interest at that time.
Should I ask my professors for written references?
No, we obtain references through an electronic survey, once you have moved to the hiring manager interview stage in the application process.
Additional Questions
Can I apply to be a Nurse Resident even if I have a few months of work experience as a Registered Nurse?
Yes. CHOP hires Registered Nurses with 1-12 months of RN experience into Nurse Resident positions. New graduate nurses who are not in their first nursing role with less than 12 months experience may participate in the program at the discretion of their manager.
Do you offer relocation assistance?
No, we do not offer relocation assistance for Nurse Resident positions.
What happens if I have accepted an offer with CHOP, but fail the NCLEX before my start date?
We will need to rescind your offer of employment, as you must have an active Temporary Practice permit or RN license to begin working at CHOP as a Nurse Resident. Once you pass the NCLEX, you may contact your recruiter to discuss what opportunities are available at that time.