Third floor, 4601 Market St., Philadelphia, PA 19139
Opened July 2022
In July, outpatient services for the Department of Child and Adolescent Psychiatry and Behavioral Sciences moved to a newly renovated, larger building. The new Center for Advanced Behavioral Healthcare, located on the third floor at 4601 Market St. (the former Provident Mutual Life Insurance Co. building), gives us the room to expand services for children and their families going forward.
The Center for Advanced Behavioral Healthcare marks just one step of several that CHOP is taking to address the child and youth mental health crisis as part of a three-year strategic growth plan. The goals of the center include increasing access to ambulatory behavioral healthcare, reducing location-related barriers to care and creating greater community integration.
In the 47,000 square feet of CHOP space in the Provident Building, there are 64 office/consultation rooms, five group rooms for group therapy and five calming rooms. The space was created with the needs of children and youth in mind, with soothing, comfortable furniture and several waiting areas, including one with interactive activities. There's even a quiet study area so kids can work on homework while waiting for their appointment.
The Center for Advanced Behavioral Healthcare is conveniently located at the 46th Street station stop of the Market-Frankford Line and is across 48th street from the Karabots Pediatric Care Center. Additionally, there is plenty of free parking available.
Middleman Pavilion
Sixth floor, King of Prussia Hospital 550 S. Goddard Boulevard, King of Prussia, PA 19406
Opened November 2022
The Middleman Pavilion, which opened on CHOP's King of Prussia Campus in January 2022, will open another floor in November, with 10 rooms designated for patients ages 10 to 21 who require acute medical stabilization for malnutrition.
Patients in the Malnutrition Unit will be cared for by a collaborative team that includes physicians from Adolescent Medicine and a psychologist and staff from nursing, nutrition, social work, child life and others. If needed, a psychiatrist from the Behavioral Health Integrated Program is available.
To qualify for admission to the Malnutrition Unit, youth need to have weight loss that has impacted their medical stability, with physical symptom such as low heart rate, low blood pressure and abnormal laboratory results. The malnutrition can stem from a physical problem, such as a gastroenterological (GI) or endocrinological issue (like unmanaged diabetes), or a behavioral or mental health issue, such as severe depression, anxiety or an eating disorder.
Patients will be hospitalized for approximately 10 to 14 days, until they are medically stable. After discharge, patients can be followed by the CHOP Adolescent Medicine team or another specialty (GI or Endocrinology, for example) or by a provider in the community. Eating disorders are psychiatric illnesses. Patients diagnosed with an eating disorder who need ongoing behavioral health care can be followed by CHOP's Department of Child and Adolescent Psychiatry and Behavioral Sciences team or by a provider in the community.
Behavioral Health Services – Cedar Avenue
on the PHMC Public Health Campus
501 S. 54th St., Philadelphia, PA 19143
Opening Fall 2023
In spring 2023, CHOP will open its first ever inpatient psychiatry unit in the former Mercy Catholic Medical Center in West Philadelphia. The overall facility is a collaboration among Public Health Management Corp., Penn Medicine and CHOP. CHOP will open a crisis response center and two licensed psychiatry inpatient units for children with a total of 46 private rooms. Behavioral Health Services – Cedar Avenue will have 45,952 square feet of clinical space.
Crisis Response Center
The Cedar Avenue location will have a 24/7 crisis response center — an emergency room for patients with mental health needs — to immediately assess, intervene and stabilize children experiencing a mental health crisis. For children who require inpatient psychiatric care to ensure patient safety and provide additional treatment, the child can be admitted to the inpatient units in the facility.
All children and adolescents 18 years and younger in the Philadelphia area are welcome in the crisis response center without concern for insurance status, degree of need or severity of illness. The crisis response center will have a triage room, three consultation rooms, two observation rooms, a large group room and a quiet room.
Inpatient Units
There will be 36 private licensed psychiatric rooms on the fourth floor in two wings along with group space, consultation space and indoor activity space. There will be 10 private rooms on the seventh floor, along with group space, consultation space, and indoor play space and a 1,200 square-foot outdoor activity space, complete with a basketball hoop and planters for horticultural activities. The units will be divided into child and adolescent units. Each of the three wings will also have a quiet room with comfortable seating, calming graphics and a sensory wall.
The care team will include psychiatrists, psychologists, social workers, psychiatric nurses, psychiatric technicians, child life specialists, creative and expressive art therapists, occupational therapists, nutritionists, and teachers.
The inpatient psychiatric units will serve a diverse group of youth ages 7 to 17 years of age whose psychiatric illness has impaired their social, emotional and/or occupational functioning to a degree where 24-hour supervision is required. Patients may also have stable, chronic or subacute medical conditions. The emphasis will be on treating psychiatric issues.
The inpatient multidisciplinary program will focus on patient safety, developing appropriate coping skills, improving social functioning, decreasing maladaptive behavior, psychoeducation, family interventions, and, when appropriate, pharmacological education and treatment.
Behavioral Health Services – Cedar Avenue will also have a pharmacy and lab to support point-of-care testing.
We Need Your Support to Spearhead the Next Era of Behavioral Healthcare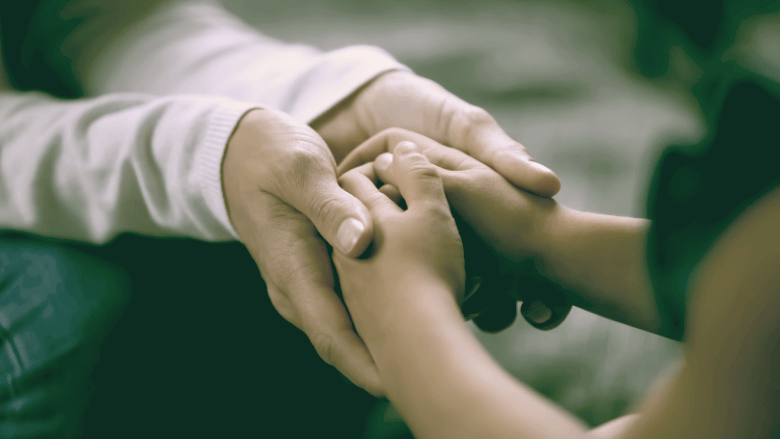 Accomplishing that will require significant investments as we build capacity and infrastructure in the form of space, staffing and research. CHOP is a national leader in specialized behavioral healthcare, and in addition to our own enterprise-level investments, we depend on generous support from donors like you to bridge significant funding gaps.
To learn more about getting involved in this historic effort, please contact Robyn Lorfink (link sends e-mail), Executive Director, Campaign and Strategic Initiatives, at 267-210-7129.