CHOP Doctors Featured in AAP Professional Education Series
Published on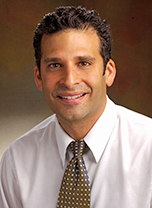 Ken Ginsburg, MD, MSEd January 27, 2014 — Adolescent Medicine Educational Series: Kenneth Ginsburg, MD, MSEd, attending adolescent medicine physician, is the editor of a new continuing professional education (CME/CNE/CEU) series published by the American Academy of Pediatrics.

"Reaching Teens: Strength-Based Communication Strategies to Build Resilience and Support Healthy Adolescent Development" is a multimedia resource combining text and video to show how recognizing, reinforcing and building on inherent strengths can engage today's teens.

The 69-chapter book and 450 films are available now, and feature Dr. Ginsburg along with many other CHOP clinicians. For more information, visit the American Academy of Pediatrics Bookstore.