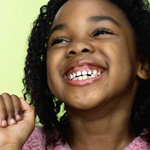 Giving your child an allowance has a larger benefit than just having some extra pocket money. When your child earns a weekly sum for doing her chores regularly, she learns the value of being responsible for herself and also the importance of contributing to the family household. You also start the process of teaching your child vital life skills about managing money, budgeting and saving. But how much is enough? At what age can your child start earning? And what kinds of chores can she handle?
Since the ability to handle financial and household responsibilities varies with age, here is a guide to help you understand what your child may be ready to handle. Every child is different, and you know your child best. Some younger children may be able to handle more — some older children less.
How much?
It stands to reason that older children would receive more allowance, younger less. But how to decide the amount? A good rule of thumb is to give a dollar for your child's age – $5 a week for 5-year-olds, $12 a week for 12-year-olds, etc. You should adjust this amount based on your family's financial situation. If you can't afford to give an allowance or to give as much as you would like, you can be honest and explain that the family's finances make it difficult to pay a weekly allowance.
When your child becomes a teenager, you could encourage him to get a part-time job and supplement his allowance on his own. Babysitting and after-school jobs are great ways for your teen to learn the importance of earning his own money.
What chores is my child ready for?
Children of all ages can contribute to the family through chores.
Children aged 2 to 3 can:
Put toys away
Put clothing in the hamper
Help set the table
Clear their plates after eating
Children 4 to 5 can do all of the above plus:
Make the bed (it doesn't have to look perfect)
Feed pets
Bring in the mail or the newspaper
Empty trash baskets on trash day
Clear the table
Vacuum under the table with a hand-held vacuum
Unload utensils from a dishwasher
Children 6 to 7 can handle all of the above plus:
Help make and pack lunch
Sort the laundry
Put away their folded clothes
Set and clear the table, place dishes in the dishwasher
Light gardening such as raking leaves, sweeping up, weeding
Keep their bedrooms neat
Children 8 to 10 can handle more advanced chores such as:
Fold laundry
Unload dishwasher
Vacuum
Clean the table or countertops
Walk the family pet
Mop
Peel vegetables and help with dinner preparation
Wash the car
Contributed by: Patrick S. Pasquariello Jr., MD
Stay in Touch
Are you looking for advice to keep your child healthy and happy? Do you have questions about common childhood illnesses and injuries? Subscribe to our Health Tips newsletter to receive health and wellness tips from the pediatric experts at Children's Hospital of Philadelphia, straight to your inbox. Read some recent tips.