Adolescent Protection Collaborative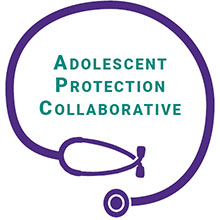 The Adolescent Protection Collaborative (APC) at Children's Hospital of Philadelphia (CHOP) is dedicated to providing a specialized medical home for youth who have experienced or are at high risk for sex trafficking. The APC was launched in July 2021 and serves as a novel collaboration between Safe Place: The Center for Child Protection and Health and Adolescent Medicine to meet the unique medical needs of sex-trafficked youth interested in re-establishing care. The interdisciplinary clinic model involves a coordinated, co-located evaluation from a child abuse pediatrician, adolescent medicine physician, and social worker/case manager with facilitation of same-day sexual/reproductive health services. This initial encounter is followed by linkage with ongoing preventative and long-term healthcare. We strive to offer a youth-friendly, trauma-informed clinical service that provides high-quality, patient-centered care and a safe, compassionate point of contact within the health system.
Our Team
Anish Raj, MD (Child Abuse Pediatrics/General Pediatrics)
Polina Krass, MD (Adolescent Medicine/General Pediatrics)
Kali Hackett, MSW (Clinical Services Coordinator)
Sarah Green, MD (Adolescent Medicine)
Shelby Davies, MD (Adolescent Medicine)
Joanne Wood, MD (Child Abuse Pediatrics/General Pediatrics)
Karabots Pediatric Care Center nursing and administrative staff
Community Integration
The APC was conceived in response to community stakeholders in the anti-trafficking domain identifying the need for accessible, streamlined medical services. The APC receives referrals from a variety of designated community partners. Additionally, professionals from across a range of disciplines (e.g. survivor, integrative health, education, advocacy, dentistry, psychiatry, obstetrics) serve on the clinic's Community Advisory Committee. Members meet regularly to discuss how to continue to best care for youth and coordinate beneficial services across the healthcare and non-healthcare landscapes. The APC is also grateful for the Oscar & Elsa Mayer Family Foundation's generous support of its mission.
How We Can Help
*The following services can be offered with the provision of care ultimately coordinated based on youth preference*
Comprehensive physical examination (including photodocumentation as needed)
Sexually transmitted infection (STI) testing and treatment
Pregnancy testing
Coordination of care and referrals for various pregnancy options
Provision of same-day contraceptive/birth control methods
Emergency contraception
HIV testing, pre-exposure prophylaxis (PrEP), and post-exposure prophylaxis (PEP)
Coordination of care and referral for HIV-positive integrated services
HPV vaccination
Condom distribution
Anticipatory guidance and education related to sexual/reproductive health
Community collaboration to facilitate complementary services (e.g. yoga, educational support)
Linkage with ongoing preventative and long-term healthcare
Please email apcclinic@chop.edu with any questions.