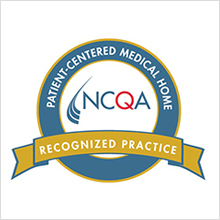 This practice has been awarded recognition by the National Committee for Quality Assurance Patient-Centered Medical Home Program. At CHOP Primary Care, Chadds Ford (formerly Kids First), we are committed to providing the highest quality of care for your child. We are delighted that you are considering or have chosen our pediatricians for this important role.
Part of the CHOP Care Network, our practice provides comprehensive primary care from birth through young adulthood. Most insurance plans are accepted.
Our office welcomes the opportunity to partner with you to keep your child healthy and safe.
About the practice
The goal of our practice is to provide excellent medical care, and we strive to treat your children and family with compassion and respect. Our clinical and administrative staffs consider the care of your child and the support of your family to be our top priority. We understand and value the importance of the relationship between our staff, our patients, and families. We look forward to assisting you and your family in choosing a primary care physician who will provide continuity and ongoing support for your child.
All of our physicians are board-certified pediatricians and are members of the medical staff at The Children's Hospital of Philadelphia.
If you are new patients or are expecting a baby and would like to arrange a visit, please call the office. Our staff will be happy to arrange an appointment with our lead nurse and practice manager to answer any questions you might have about our practice.
Please browse our site for additional details about our practice and to find information and valuable resources regarding your child's healthcare.
Visits
All visits are by appointment only.
Well visits are scheduled up to 4 months in advance. We follow the guidelines of the American Academy of Pediatrics for routine well care and immunizations. Please also visit the CHOP Vaccine Education Center for valuable information regarding childhood vaccines. Our physicians fully support the safety and effectiveness of pediatric immunizations and consider that vaccinating children may be the single most important preventive care we provide.
Sick visits are scheduled by calling the same day you need an appointment for your child. Please call for a sick appointment as early in the day as possible.
If you have a change in address, telephone number, or insurance, please notify our receptionist. All patients under the age of 18 years old must be accompanied by a parent, legal guardian or authorized adult in order to be seen by a clinician.
Late policy
In order to best serve the scheduling needs of our families, we ask that you arrive on time for your appointment. If you arrive late for your appointment, you may be asked to reschedule.
Missed appointments
If you must cancel or reschedule an appointment, please call at least 24 hours in advance. When you "no show" for an appointment (do not call ahead or appear as scheduled) that time with the provider is lost, as we are unable to use it for other patients who may want time with the physician that day. We ask all of our families to be considerate of each other in this regard.
Phone calls
Please make all non-urgent calls during our regular office hours. Any clinical questions or concerns can be discussed with our nursing staff when they return your call. Administrative questions can be addressed by our front desk staff or practice manager.