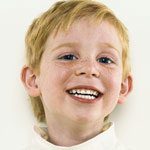 The spring sports season is in full swing, and kids are working up both a sweat and a big thirst. With so many energy drinks available on the market, it's not unusual for a thirsty kid to reach for a flavored, fruity beverage at the end of the inning or period.
However, the American Academy of Pediatrics warns against the consumption of energy drinks, due to the high caffeine and sugar content. Since they are not classified as food, the FDA can't regulate how much caffeine is in these drinks. Some of the beverages have almost as much caffeine as 8 ounces of coffee — and double the amount in a soft drink. In addition to the caffeine, many of the drinks have other stimulants in the formulas.
Dangers of caffeinated drinks
Caffeine can cause a number of harmful health issues, including cardiovascular problems, anxiety, obesity and insomnia. Children with diabetes or existing heart conditions, and children taking regular medications should stay away from these beverages entirely.
For adolescents, there is danger in mixing energy drinks with alcohol, as the combination can be deadly. In 2010, 32 college students in Washington State and New Jersey were hospitalized after consuming a fruit-flavored, caffeinated, alcoholic drink.
When your child gets thirsty this summer, it is best to avoid energy drinks altogether. Despite what they advertise, these drinks don't offer any tangible health or performance benefits. Water is and has always been the best beverage for quenching thirst and battling dehydration.
Contributed by: Patrick S. Pasquariello, MD
Stay in Touch
Are you looking for advice to keep your child healthy and happy? Do you have questions about common childhood illnesses and injuries? Subscribe to our Health Tips newsletter to receive health and wellness tips from the pediatric experts at Children's Hospital of Philadelphia, straight to your inbox. Read some recent tips.