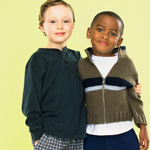 The movies are not the safest place to escape to anymore, according to a new study in the journal Pediatrics. The study, "Gun Violence Trends in Movies," shows that violence in movies has more than doubled since 1950, and gun violence in PG-13 movies has more than tripled since the rating was introduced in 1985.
The researchers examined a sample of top grossing films from 1950 to 2012. Breaking them down to five-minute segments, they coded them for the presence of guns and violence. The researchers discovered that violence decreased in G and PG rated movies and was stable in R rated movies. The biggest shift, however, was in the movies rated PG-13. In fact, since 2009, PG-13 movies display as much or more violence — including gun violence — as movies rated R. And anyone who has seen a superhero movie recently can see these findings in action.
Helping your child make wise choices when it comes to the movies
Repeated exposure to violent images such as those in the movies and on TV may cause your child to become desensitized. Studies have repeatedly linked aggressive behavior to violent images in the media. As a parent, you can help your child make wise choices when it comes to the movies.
Be aware of what your child is exposed to when he goes to the movies. Try to screen or read detailed reviews and parent guides, such as commonsensemedia.org, of movies your child wants to see. If you think the film is too violent, then look for a different movie that might be more appropriate.
Watch with your child at home or in the theater, whenever possible, and be sure to have a discussion afterwards. You can talk about anything that might have been frightening or confusing, and explain the difference between real violence and motion picture violence. Open communication is an important part of helping your child feel comfortable talking to you about serious issues.
Be aware of movies your child might watch during a birthday party or a sleepover. Talk with the party host to make sure any movie that might be shown is age appropriate for your child.
Be sure your child understands that real violence often has very serious consequences, and, when appropriate, you can use examples from the news to help make your point.
Contributed by: Patrick S. Pasquariello Jr., MD
Stay in Touch
Are you looking for advice to keep your child healthy and happy? Do you have questions about common childhood illnesses and injuries? Subscribe to our Health Tips newsletter to receive health and wellness tips from the pediatric experts at Children's Hospital of Philadelphia, straight to your inbox. Read some recent tips.