Reducing Parent, Caregiver, and Sibling Entry during COVID-19
To keep our patients, families and staff safe from the coronavirus (COVID-19) and other respiratory viral infections, we ask you to reduce the number of parents or caregivers as much as possible to all Children's Hospital of Philadelphia sites. We strongly recommend that only one healthy parent/legal guardian accompany your child, again in the effort to reduce the spread of COVID-19.
These reduced entry procedures are especially important as the prevalence of COVID-19 continues to increase in our communities. Since some people may show no or very few symptoms when infected, we must all work together to reduce spread of the virus as much as possible. Our current reduced entry policies for inpatient stays, Emergency Department, and ambulatory clinics are as follows:
For Hospital Admissions:
No more than two healthy parents or caregivers (18 and over) are allowed to visit patients in the hospital or accompany patients to any appointment at a CHOP location. However, we strongly recommend that only one of these parents/caregivers accompany your child at the bedside at a time, again in the effort to reduce the spread of COVID-19. Parents and caregivers must be healthy (without fever, cough or other concerning symptoms), and cannot have testing pending for COVID-19. If both parents/legal guardians are not healthy, we recommend identifying an alternate caregiver or partnering with our staff to support your child. We are sorry for any inconvenience this may cause.
Siblings are not permitted to visit. We understand how difficult it can be to make child care arrangements and plan for siblings. We are asking for your partnership in making sure that all siblings stay home. Exceptions: Breastfeeding infants are permitted to be present with their parent. If you need to urgently bring your child to the Emergency Department, please ask a friend, family member or adult caregiver to help you take care of other children.
Families will need to notify any friends or relatives planning on visiting of these changes in procedures, and ask them to stay home.
During inpatient stays we ask you to be mindful of the number of times you leave and re-enter the hospital. We highly recommend that only one of the two parents/legal guardians stay at the bedside at any given time. Some families have considered taking turns at the bedside for 24 hours and then handing off to the other parent/caregiver the next day.
For families who would like a spiritual advisor to see their child, CHOP has multifaith chaplains available 24/7. If you'd like a visit from a spiritual advisor, please ask your nurse to connect with a CHOP chaplain to facilitate a visit according to your family's preferred tradition.
Are any visitor exceptions being made for holidays? We recognize how stressful this time is and how meaningful it is to have family members observe holidays together. Unfortunately, we are not able to make exceptions related to the holidays, including religious observances at this time. Our staff will work with you to ensure your family has the opportunity to recognize your significant holidays and life events.
What if my family has extenuating circumstances? Please ask your nurse to speak to social work or nursing leadership. We will discuss your extenuating circumstances with you and let you know what supports we can provide.
For outpatient visits in our ambulatory clinic and care network locations:
To help reduce the spread of COVID-19, we strongly recommend that no more than one healthy parent/legal guardian or caregiver (18 and over) accompany patients to any appointment at a CHOP location.
While our current restrictions remain no siblings, we understand that there are times where there may need to be limited exceptions made to support safely providing care for our patients, particularly in instances where parents have limited resources/options for care of siblings.
Help us reduce the spread of COVID-19: Masking and Safety Tips
Based on CDC recommendations for the public and to keep our patients, families, and staff safe from COVID-19, CHOP asks that all parents and caregivers visiting a CHOP facility wear a mask as an extra layer of protection. Families can bring their own masks, or our staff can provide you with a disposable mask upon arrival.
It's important to know that not all masks provide effective protection. All masks should have two layers of cloth that fit tightly over your nose and mouth. It is also important to wear your mask properly, covering both your mouth and nose. If you are at CHOP for an inpatient stay, please wear your mask while outside of your child's room and when staff are in the room. You do not need to wear the mask while you sleep. We appreciate your support in wearing a mask to help keep everyone safe.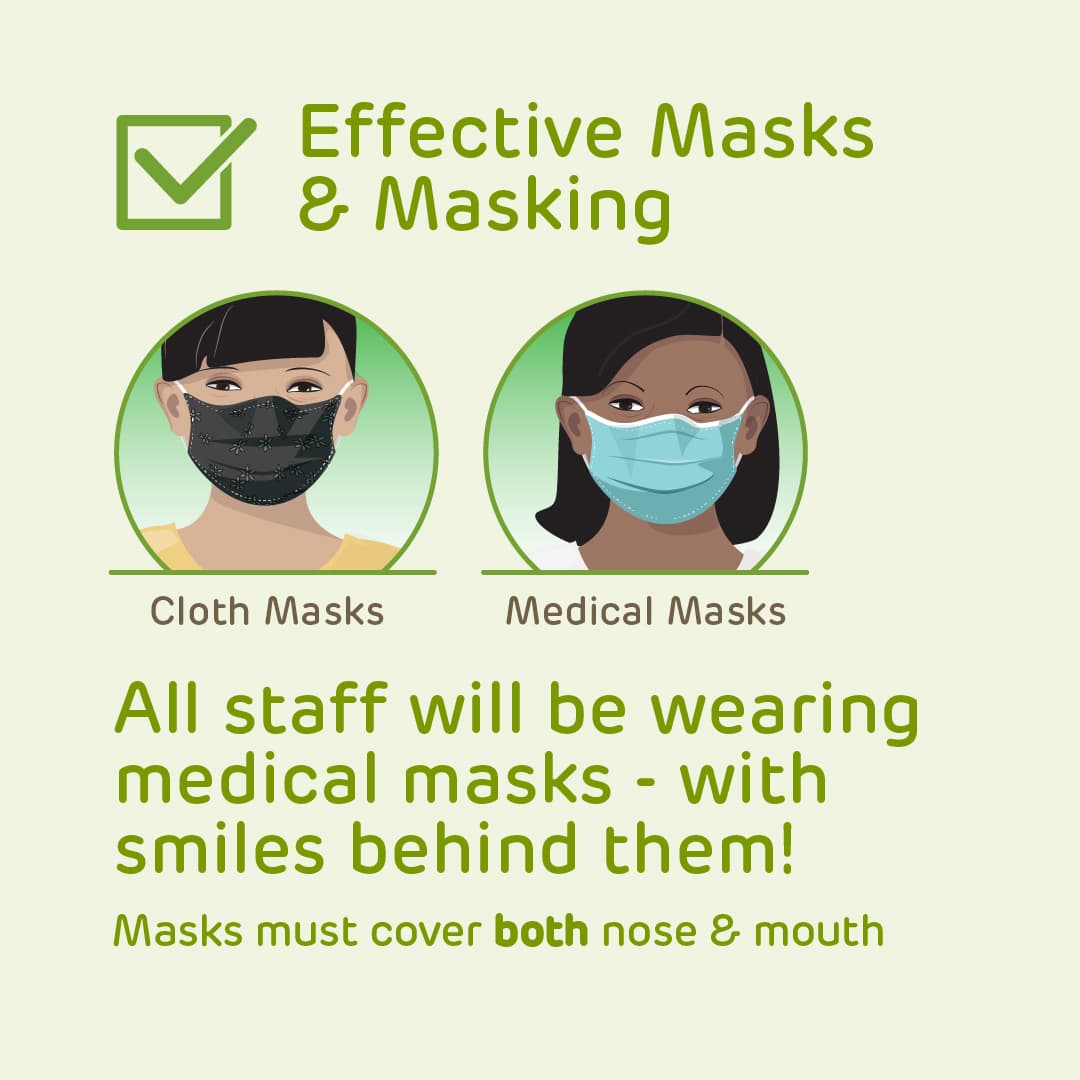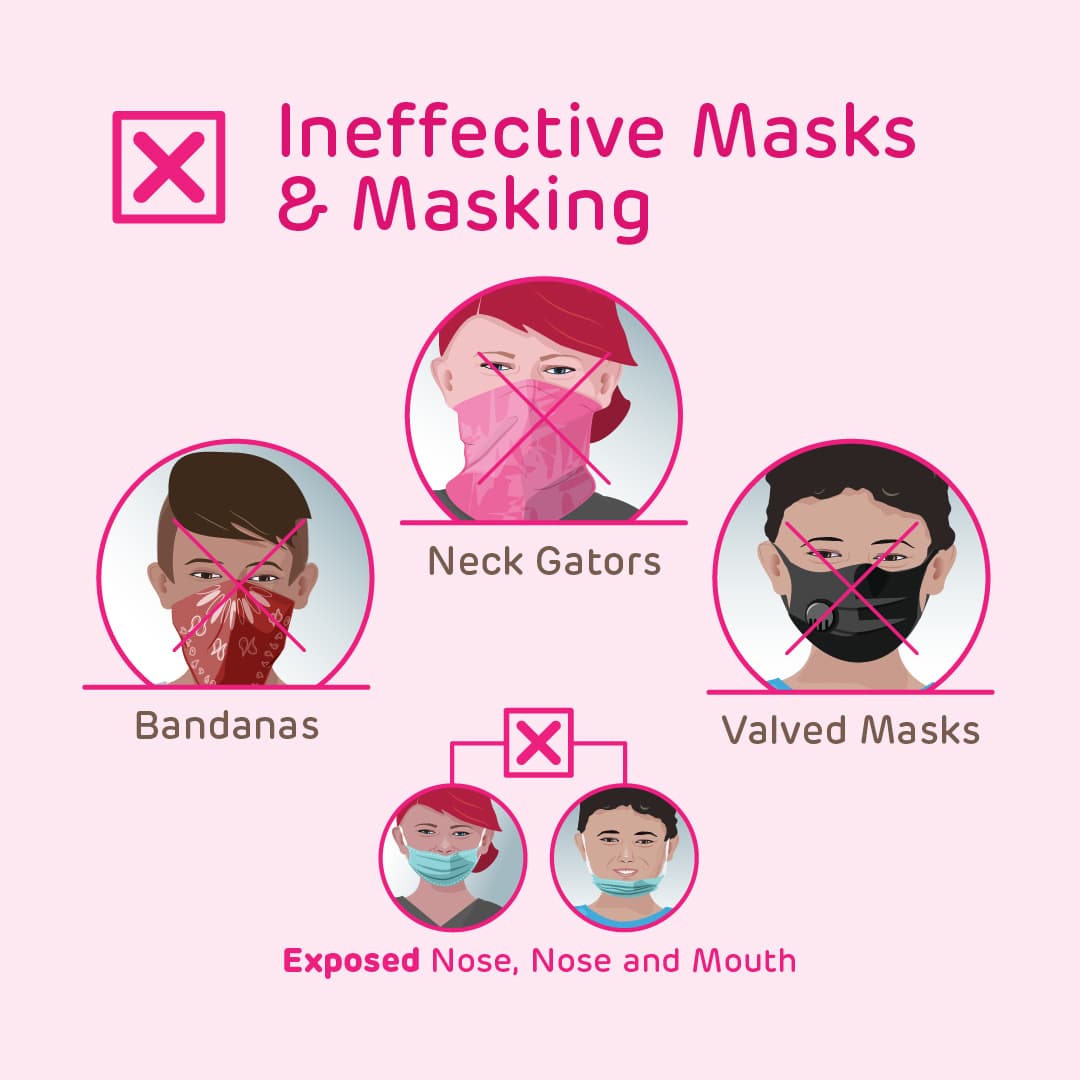 We also ask all caregivers to do the following:
Wash your hands often with soap and water or an alcohol-based hand sanitizer.
Cover your nose and mouth when you cough or sneeze.
Refrain from touching your eyes, nose or mouth if you don't have clean hands.
Please practice physical distancing by maintaining 6 feet distance from others. While you are traveling to and from and within our facilities, we ask you to please stay at least 6 feet from others. This includes our ambulatory clinic areas and inpatient units.
These guidelines will be continuously evaluated related to the COVID-19 pandemic.
We understand this is a difficult time and want you to know that we are here to help. Thank you for your partnership and support in helping us keep our patients, families and staff safe. If you have questions related to COVID-19 please call the Greater Philadelphia Coronavirus Helpline at 1-800-722-7112.
---
You Might Also Like