Anterior Cruciate Ligament (ACL) Injury: Lydia's Story
Lydia has loved soccer for as long as she can remember. At 4 years old, she started playing on a preschool team. By elementary school she was playing competitively year-round.
Her friends were fellow soccer players. Her weekends were filled with soccer activities. And her family supported the budding soccer defender every step of the way.
But during soccer camp in July 2013, something changed for the then 12-year-old.
"I heard a pop in my right knee," Lydia says. "It hurt a lot at first, but after 15 minutes it didn't feel too bad. I thought I just sprained it." She iced her knee, wore a knee brace and took it easy for a while.
A few weeks later, Lydia was jumping on a friend's trampoline when the same knee buckled. This time, she knew something was seriously wrong.
First tear
Lydia's parents, Noreen and David Hecmanczuk, took her to an orthopedic doctor near their home in Arlington, VA.
After an MRI, the doctor told them the bad news: Lydia had torn two ligaments in her knee — the anterior cruciate ligament (ACL) and the meniscus. Together, these ligaments help stabilize the knee joint under and over the knee cap. Lydia would need surgery to repair the damage.
Because she was still growing, the doctor encouraged the family to find a pediatric orthopedic surgeon with experience treating knee injuries in children.
Noreen immediately thought of Children's Hospital of Philadelphia (CHOP). A few days later she had a phone call with Theodore J. Ganley, MD, director of CHOP's Center for Sports Medicine and Performance.
"Dr. Ganley talked to me on the phone for 30 minutes that first day," Noreen said. "He talked us through everything — Lydia's injury, the best treatment options based on how much growth she had left, and why girls are more susceptible to ACL injuries."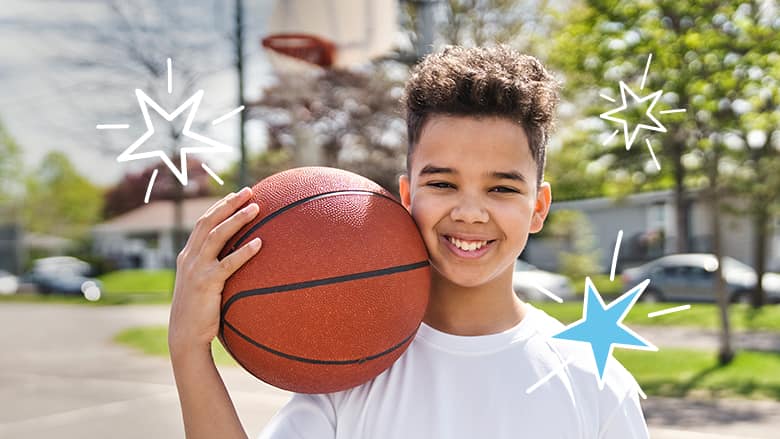 Best-in-nation Orthopaedic Specialists
No. 1 in the nation, the orthopaedic specialists at our new hospital in King of Prussia will understand the unique needs of teen athletes.
Seeking treatment
At the first appointment, Dr. Ganley examined Lydia and ordered imaging tests — including a crucial hand X-ray to determine if she was still growing or had reached skeletal maturity. Knowing if her bones were finished growing would strongly impact which treatment Dr. Ganley would recommend.
Dr. Ganley also took time to get to know Lydia, to learn about what inspired her passion for soccer, to educate her about other sports she might consider trying, and to plant the seeds for life after soccer.
"Dr. Ganley could see how much I loved soccer," Lydia says. "What I liked was that he didn't say I had to give up soccer, but he did tell me how much he prefers 'straight-line' sports — when you're not twisting and turning and pivoting — which can be hard on your joints. He said biking, swimming and rowing were better for athletes who were still growing like me."
Dr. Ganley scheduled surgery to repair Lydia's knee ligaments and, seeing as she was committed to returning to soccer, offered her advice about how she might prevent some injuries. He encouraged her to watch the video series Ready, Set, Prevent, a lower-extremity sports injury prevention program developed by CHOP.
Surgery and recovery
In September 2013, Lydia returned to CHOP for outpatient surgery to repair her ACL and meniscus. Dr. Ganley used part of Lydia's hamstring to strengthen her knee joint.
For the next nine months, Lydia underwent rehabilitation and physical therapy near her home. In the summer of 2014, she was officially cleared to begin sports again.
In the fall, she returned to the soccer field. She started out as goalie, and a few months later was ready to try her old defensive position again.
Second blow
Halfway through the first game of the spring season, Lydia heard a crack and felt a familiar pain — this time in her left knee.
Lydia had a complete tear of her ACL and a torn meniscus.
"It was very difficult news for Lydia to hear," Noreen said. "She knew the second injury meant she wouldn't be able to play the sport she loved. It wasn't just the physical injury … there was an emotional component as well."
Changing focus
After Dr. Ganley performed another surgery to repair her left knee, Lydia had a lot of time to think about soccer, her life and what she wanted to do next. "I will always love soccer, but I knew I didn't want to go through another ACL injury, surgery and rehab," Lydia says.
She remembered what Dr. Ganley had said about "straight-line" sports and how young athletes sustained fewer injuries if their bodies were aligned.
"I don't really like to swim or bike, so I decided to try crew," Lydia says. She joined the freshman crew team at Yorktown High School in November.
That spring, her coach told her she was the fourth strongest female rower at the school — an impressive feat for someone who was still learning the sport. She went on to have a successful freshman season with her boat winning first place out of 18 boats at the Charlie Butt Regatta on the Potomac River in Georgetown.
Lessons learned
Lydia's dual injuries have given her and her family new perspective.
"When you're a student athlete facing an ACL injury, it can feel like the end of the world, especially if you can't pursue the sport you love," says Lydia. "But athletes have the drive and talent to pick up a new sport quite easily and find success. Through rowing, I've been given a sport I'm just as passionate about and know it's possible to overcome just about any challenge."
Lydia's parents are impressed at their daughter's resilience. "After the one-two punch of ACL injuries, Lydia went on to find a new love in a new sport," Noreen says. "We couldn't be prouder of how she handled everything."
Lydia's team made it to nationals twice, and in her senior year, she led the women's varsity team as captain. Her team also achieved the best finish in the Women's Varsity Eight at the Stotesbury Cup Regatta in Philadelphia in over 50 years.
"Hope really does live here," Noreen says of CHOP. "There's such a community of caring — from the security officers to the food service staff, to the orderlies and the entire medical team. Everyone understands the mission of the hospital and works together to help children in need. In my book, it doesn't get much better than that."
When our new hospital in King of Prussia opens, young athletes like Lydia across the region will have access to every resource they need, from our pediatric emergency department and Urgent Care Center to our Center for Sports Medicine and Performance and even orthopaedic surgery — all in one convenient location!
This story was originally published in 2016 and updated in 2021.
---
Next Steps
Appointments, Referrals and Video Visits