Kidney Stones: Alina's Story
The Fee family was days away from a scheduled procedure for their 4-year-old daughter Alina, who had kidney stones. They had traveled from their home in northern New Jersey to a top New York City hospital. They were in great hands with a pediatric urologist there, but a consultation with a stone specialist revealed that Alina's stones were too big for the noninvasive shock wave procedure.
Alina's parents decided it was time to go in a different direction — to The Children's Hospital of Philadelphia (CHOP).
"We wanted a pediatric kidney stone expert for surgery," says Alina's father, Rob. "When it comes to your kids, you don't mess around. My wife Jeannette called CHOP on a Friday. We were in Dr. Tasian's office on Monday."
Gregory Tasian, MD, MSc, MSCE, is an attending pediatric urologist and world-renowned pediatric kidney stone expert at CHOP's Pediatric Kidney Stone Center. He and his team have performed more than 1,100 minimally invasive surgeries to remove kidney stones in children. Dr. Tasian has also spearheaded research into the causes of a recent surge in pediatric cases of kidney stones, including the link between higher temperatures and kidney stones.
Finding answers for Alina
When Alina was 1, she had her first urinary tract infection (UTI). Her pediatrician treated her UTI with antibiotics, but the infections continued. Alina was referred to a pediatric urologist in New York City who performed an ultrasound on Alina with the hopes of figuring out what was causing the repeat UTIs. The ultrasound revealed that urine was flowing backward from her bladder to her kidneys, a condition called vesicoureteral reflux that can cause UTIs and kidney infections.
Despite efforts to manage these conditions, Alina continued to get UTIs. In the fall of 2015, right after she turned 4, another ultrasound revealed three large kidney stones. The Fees were surprised to see the stones. Alina never did have any of the classic signs of kidney stones: pain in her sides or her abdomen.
Kidney stones can form over the course of months or years, so doctors couldn't tell how long they had been there. At first, Alina was scheduled for a noninvasive procedure to break up her stones, but a consultation with a stone specialist determined that wasn't the best approach. It was at this time the family decided to seek out CHOP's pediatric kidney stone experts.
From their first phone call to CHOP's Stone Center, the Fees were struck by "how smoothly it all went." Not only did they quickly get an appointment with Dr. Tasian, but they soon found a clear plan of action to treat Alina's kidney stones.
"Dr. Tasian ordered another ultrasound, and the results were available the same day. He carefully explained everything to us. We didn't know the cause of her stones, but we knew what to do about them. It reinforced our feeling that choosing a pediatric urologist with particular expertise in kidney stone disease was the right call."
What really impressed the Fees was how conscientious Dr. Tasian was, staying in constant communication and emailing articles related to Alina's care that he thought they might find interesting — often during his time off.
"It instilled so much confidence in us, knowing that he was thinking of our daughter long after he'd left the office," says Rob. "Dr. Tasian is hands down the most attentive doctor we've ever come across."
Preparing for surgery
Within weeks of their first visit, Alina was scheduled for a minimally invasive surgical procedure called a percutaneous nephrostolithotomy (PCNL). PCNL is performed through a tiny incision in the back. CHOP doctors use the smallest available surgical instruments to fragment the stone; few children's hospitals in the U.S. have access to these special instruments.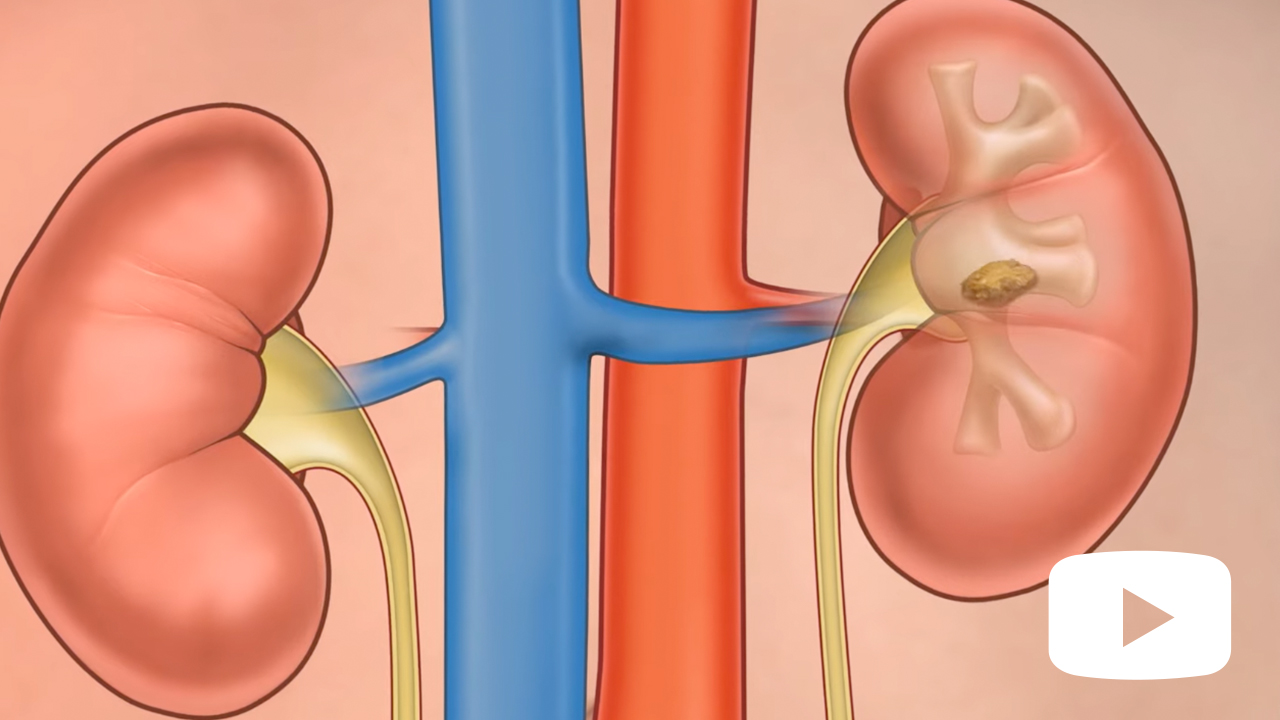 Percutaneous Nephrolithotomy (PCNL) for Kidney Stones in Children
Percutaneous nephrolithotomy or PCNL is a minimally invasive inpatient procedure performed under general anesthesia to remove kidney stones.
Alina was a trooper as she recovered from the surgery. When she finally perked up, she was ready to go to the playroom. But getting there with the tangle of tubes from her IV proved difficult.
"To this day, I can't thank the nurses enough," says Rob. "They put the tubes in a little red wagon and made it fun for her to walk alongside the wagon. They bent over backwards for Alina and for us — they were phenomenal."
Back to her old self
These days, Alina is back to her old self — a bubbly, energetic 4 year old who loves to dance and play with friends at daycare. After taking a break while recovering from surgery, she has jumped back into her Saturday morning dance class with gusto. "On Friday nights she'll tell me she can't wait to be a pink ballerina the next day," says Rob.
Still, the cause of Alina's stones remains under investigation. She will soon undergo a special urine collection test that CHOP's Stone Center experts use to identify the causes of kidney stones. Understanding the cause of stones is a major objective of the Stone Center – this knowledge is crucial to understanding how to prevent new stones.
Until more is known about Alina's case, the Fees are careful to follow basic kidney stone prevention measures, such as avoiding salt and encouraging Alina to drink plenty of water.
What's next for Alina?
Like most other pediatric kidney stone patients, Alina will continue to return to CHOP for follow-up appointments and ultrasounds scheduled every six months. That way, if the stones return, they can be removed with a smaller operation. If Alina is found to be at a high risk of recurrence, she'll be seen by both Dr. Tasian and Larry Copelovitch, MD, a nephrologist, or kidney specialist. This integrated, comprehensive approach to care helps the medical team get ahead of potential issues and optimizes prevention.
And as Dr. Tasian explained to the Fees, there is always a risk of recurrence with kidney stones. Roughly 50 percent of cases of pediatric kidney stones return within five years.
For now, the family tries not to worry too much about that but remains focused on finding answers to Alina's kidney and urinary tract issues and doing what they can to help prevent or minimize future kidney stones.
"What helps us push that concern out of our mind is knowing that, if it happens again, we have access to the team at CHOP who are both experienced with this problem and attentive to our daughter," says Rob.
Originally posted: February 2016
---
Next Steps
Appointments and Referrals