Acne Express
Are You Looking for Information about Video Visits?
If you are trying to upload images in preparation for a video visit with CHOP Dermatology, please do NOT use Acne Express, and instead use the "messages" icon in MyCHOP. If you're looking to schedule a video visit with one of our pediatric dermatologists, call 215-590-2169 and we will assist you.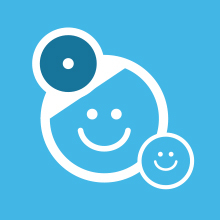 Acne Express is a virtual consult service that uses secure photograph submissions to assess your child's acne. The service, located in the MyCHOP patient portal, provides convenient, on-demand access to CHOP Dermatology — all from the comfort of your home.
Many dermatology visits aren't urgent, but waiting for an appointment and taking off work or school for your child's acne treatment can be less than ideal.
That's why CHOP offers virtual consultations for acne concerns through Acne Express. Acne Express is available for patients between the ages of 8 and 17 years old in New Jersey or Pennsylvania who have a MyCHOP account.
"

This app allows me to address an issue without traveling and removing my child from school.

"
Your child's Acne Express consult in a few simple steps
Log in to MyCHOP using your parent/guardian (proxy) account. From there:
Select the eligible child's profile
Select Menu, then under "Find Care" you'll see "Acne Express"
Enter your payment information (fee is $75)*
Make sure personal information and medical history for your child are up to date
Describe your child's symptoms
Upload at least three clear photos of the affected area(s)
Hit submit
And you're done. Please note Acne Express does not include a video interaction.
Within five business days, a CHOP pediatric dermatology physician assistant will review the case, diagnose and treat your child. The response from the treating clinician will be found under "Appointments" in MyCHOP. He or she will prescribe any necessary medications, make treatment recommendations and help you schedule a follow-up visit if required. Results from the consultation will be shared with your child's primary care provider.
*Healthcare Flexible Spending Accounts (FSA) will be accepted. Your health insurance may reimburse for certain out-of-pocket telemedicine consultations with receipt of payment. Please contact your health insurance plan for more information.
Is Acne Express as good as an in-person visit?
A study conducted by a team from Children's Hospital of Philadelphia published in JAMA Dermatology shows that, for the majority of cases, parents can take photographs of sufficient quality to allow for accurate teledermatology diagnoses in pediatric skin conditions. This is important because pediatric dermatologists are in short supply, with fewer than 300 board-certified physicians serving the nation's 75 million children.
Acne Express puts access to dermatology care for your child when and where you need it — literally in the palm of your hand.
Where do I find the response from CHOP Dermatology?
As the parent/guardian (proxy), log in to your MyCHOP account and select the eligible child's profile.
In the MyCHOP app:
Select "Appointments"
Under "Past Visits," select your E-Visit to review the clinician's response
On the desktop/web browser version of MyCHOP:
Select "Visit" then select "Appointments and Visits"
Under "Past Visits," select your E-Visit to review the clinician's response
Who will review my child's skin condition?
Need help?
For MyCHOP account support, contact us online.
For Acne Express support, call 267-426-8342 from 8 a.m. to 5 p.m.
---
Next Steps
Contact Us: Mon.-Fri., 8 a.m. - 5 p.m.