Child Life, Education and Creative Arts Therapy
Specially trained staff in the Child Life, Education and Creative Arts Therapy Department provide individualized care and support designed to meet the unique needs of children and families as they cope with illness, injury, treatment, hospitalization and the overall healthcare experience. They provide age-appropriate preparation, education, therapeutic and developmental play, creative art therapies and so much more. Learn how each discipline within this department can support your child.
Who We Are
At CHOP, the Child Life, Education and Creative Arts Therapy Department is comprised of more than 140 professionals who specialize in the psychosocial care and emotional well-being of patients and families. The team provides care at the hospital and across CHOP's care network.
Our team includes:
What We Do
Our departmental goals are varied, but all are designed to support young patients and their families during hospitalization and medical procedures.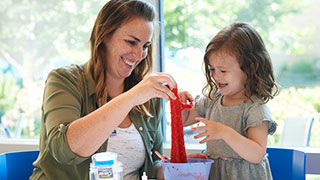 We promote positive coping and self-expression related to healthcare experiences for patients and their siblings through play.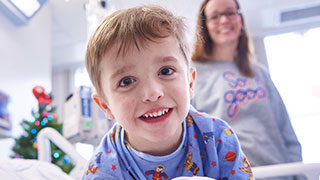 We reduce fear, stress, anxiety and pain by providing opportunities for children to become familiar with the healthcare environment and by promoting family-centered care.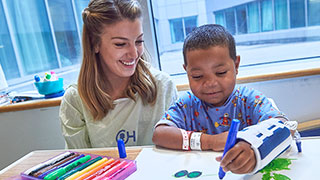 We develop supportive relationships with patients and family members through the use of creative art therapies and play.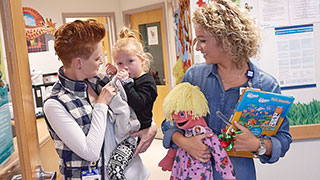 We provide developmentally appropriate education about medical procedures, diagnoses and healthcare experiences.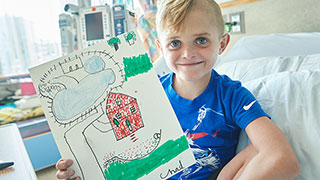 We bridge the gap between home and hospital by providing familiar activities.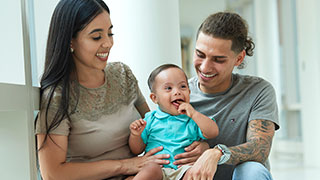 We work closely with families and healthcare teams to minimize the stress of a hospital or outpatient visit and to achieve healthcare goals.
Recruitment, Retention and Student Training Opportunities
The Child Life, Education and Creative Arts Therapy Department at CHOP is always looking for top talent to add to our team, and offers numerous student training opportunities. Please see our professional education opportunities or view our upcoming career workshop events.
Formal and accredited internships, fellowships, and practicum experiences are also offered in the following disciplines: child life, art therapy, music therapy, dance movement therapy and patient media programs production. For more information, contact childlifestudentprograms@email.chop.edu.