Healthier Together Year One Report
July 2019-June 2020
Children's Hospital of Philadelphia (CHOP) has long understood that a child's health is greatly influenced by factors that go beyond medical care we can provide in our hospital or the CHOP Care Network. A child's family circumstances — from the quality and stability of their housing, to their access to adequate food and their exposure to gun violence — can be responsible for as much as 80% of their health and well-being.
Our commitment to address those broader, nonmedical needs is why CHOP created Healthier Together, launched on July 1, 2019. This umbrella community impact initiative partners with government agencies, nonprofits and community groups to develop programs that focus on improving four key social determinants of health: housing, hunger, trauma and poverty. Our overarching goal is to give every child a fair chance at a healthy future.
CHOP has made a $25 million, five-year commitment to Healthier Together, which is overseen by the Office of Community Impact.
Healthier Together's approach and investments are guided by five principles:
West/Southwest Philadelphia focused: Concentrate efforts in three zip codes in West and Southwest Philadelphia (19104, 19139, 19143)
Improving health: Provide evidence-based interventions with a proven record of reducing health disparities and improving child health by addressing social determinants
Community Informed: Partner with residents and community organizations, including participation in program development and oversight
Collaborating with partners: Join forces with equally committed partners, use data and metrics to improve programs and measure success, and identifying ongoing funding opportunities to ensure sustainability
Growing the local economy: Purchase goods and services from local companies that value a diverse workforce and provide meaningful work opportunities to underrepresented members of our community
Overall Year-One Accomplishments
Over 3,400 individuals directly impacted by Healthier Together
$1.9 million in financial/in kind support
11 partnerships and collaborations (contracting and implementation phase)
Invited to participate in three national conferences
Our Pillars of Community Focus
Housing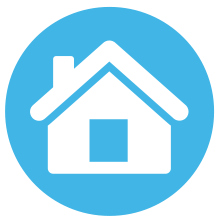 CAPP+ completes asthma-related repairs on 37 homes. The Community Asthma Prevention Program Plus (CAPP+) provides free home repairs to improve children's asthma by reducing asthma triggers. CAPP+ families are also eligible to receive pest management and Clarifi financial counseling services. To date CAPP+ has renovated 37 homes. Although all construction halted in mid-March due to COVID-19, construction resumed in late June 2020 and an additional 30 homes are scheduled to receive repairs. CAPP+ also brought on a new partner, Rebuilding Together Philadelphia, for home repairs. CAPP+ has a goal of repairing 100 homes in Phase I and measuring pre- and post-repair air quality levels in the homes. If you have not had the chance to view the CAPP+ video, we invite you to watch it here.
New external and internal donors give support. In October 2019, the Rite Aid Foundation awarded CAPP+ a $300,000 grant. This funding will cover home repair costs and provide families with other equipment to reduce asthma triggers, like dehumidifiers, vacuums and air conditioners. In addition, CHOP's Information Services Department raised $15,000 — its largest amount raised to date — for CAPP+ as part of its 2019 HIT (Health Information Technology) Week.
YEAR-ONE ACCOMPLISHMENTS
37 asthma-related home repairs completed
Hunger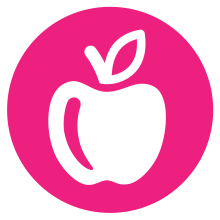 Healthier Together supports delivery of 20,000 meals to PHA residents. CHOP partnered with the Philadelphia Housing Authority and Poor Richards Catering, a local, minority-owned business, to provide 20,000 dinners to public housing residents in West and Southwest Philadelphia (specifically Westpark Apartments and Bartram's Village) to supplement the city-wide school meal program. The 10-week program also provided critical revenue for Poor Richards Catering to continue paying its employees during COVID-19.
Collaboration with nonprofit tech firm leads to 16K-plus meals delivered. Through a partnership with Food Connect, CHOP is helping to build the capacity needed to deliver food donations to those in need. Food Connect leverages its advanced logistics platform to match food donors, drivers and recipients in real time so food can get to where it needs to go quickly. In our first year, CHOP funding led to over 16,000 "rescued" and dispatched meal in the Philadelphia area.
Multiple partners join forces to deliver 3,800 fresh food boxes to CHOP families. Thanks to a USDA grant and The Common Market, Healthier Together leveraged the Food Connect partnership to deliver weekly fresh food boxes directly to the homes of CHOP patients, including those from Karabots and Cobbs Creek primary care offices. Each box contains enough fresh produce to feed a small family for one week.
YEAR-ONE ACCOMPLISHMENTS
20,000 PHA dinners
3,812 boxes of food delivered to patients' homes
15,966 Food Connect meal donations dispatched in Philadelphia by Healthier Together funded dispatcher
Trauma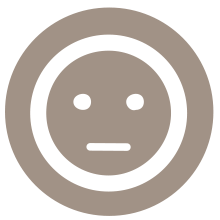 New program aims to break the link between trauma and mental illness. In February 2020, TD Bank awarded CHOP a $750,000 grant to launch the Growing Resilience in Teens (GRIT) Program, which aims to proactively address trauma for high-risk adolescents and prevent mental illness. GRIT, launching in fall 2020, connects trauma-exposed youth to new and existing group interventions that build resiliency, and to community health workers who proactively address trauma-related stress while strengthening family engagement.
Partnership builds a green space for individual, community renewal. Healthier Together contributed funds to a new initiative, led by the Trust for Public Land (TPL), to bring a trauma-informed, participatory designed green schoolyard to Add B. Anderson School in Cobbs Creek. Access to safe outdoor and recreational spaces for physical activity is a significant health priority for West Philadelphia. The vision is to transform the current asphalt schoolyard into a green, interactive and safe space for students to play and learn, as well as a space for broader community engagement. Groundbreaking is scheduled for fall 2020.
Year-One Accomplishments
Received $750,000 grant from TD Bank
Added Trust for Public Lands as a new community partner
Poverty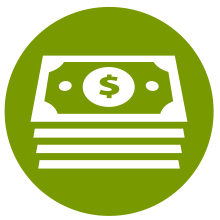 Partnerships offer project and technical support to local, diverse businesses. Through the CAPP+ home repair program, Philadelphia Housing Development Corp. (PHDC) has hired nine minority- and women-owned enterprises (MWBE) to complete home repairs. Further, CHOP has partnered with The Enterprise Center (TEC), a community development corporation in West Philadelphia, to provide 950 individuals technical assistance through on-site/virtual classes and one-on-one consultations. Topics included lead containment, blueprint reading, best practices for responding to a request for proposal (RFP), sales and marketing, and minority business certification workshops. In FY20, the CHOP/TEC partnership helped 19 businesses receive their MWBE certifications, a critical step toward securing future contracts from large organizations. In fact, two MWBE contractors completed trainings and certifications from TEC and were hired by PHDC to complete home repairs. This partnership helps us reach our goal of using underrepresented contractors and local supplies for CAPP+ whenever possible.
Heathier Together builds family financial empowerment. Healthier Together supports a full-time financial counselor to serve families at Karabots and remotely. The counselor is affiliated with Clarifi, a financial counseling and education nonprofit that aims to support individuals in achieving financial wellness and literacy. In the first five months of our partnership — which coincided with the COVID-19 pandemic — Clarifi held 79 financial counseling sessions with members of the Karabots community. Through the sessions, the financial counselor successfully helped 50% of clients build healthy savings and 35% of clients improve their credit score. Importantly, the counselor can also connect families to other CHOP programs including CAPP+, Medical-Legal Partnership, Food Pharmacy and the free tax-prep program, creating financially resilient families.
West Philadelphia families receive $438K from free tax return preparation. The Campaign for Working Families (CWF), a nonprofit committed to economic empowerment, held twice-weekly tax preparation sessions at Karabots during tax season with support from Healthier Together. While in-person sessions were suspended in mid-March due to COVID-19, CWF still assisted 135 West Philadelphians in processing federal tax returns with an average return $2,425 per family and a total of $324,966 refunded to the community. An additional $112,725 was refunded to West Philadelphia families from the Earned Income Tax Credit.
YEAR-ONE ACCOMPLISHMENTS
$2,425 average amount of tax returned
$438,000 total amount of tax returned
323 financial counseling sessions completed
35% of financial counseling clients saw improved credit scores
50% of financial counseling clients established healthy savings
950 contractors received technical assistance
Sharing Best Practices
CHOP is committed to sharing our learning with the broader community, nationally and internationally. In an effort to do so, CHOP was invited to present at three national conferences. Healthier Together will lead a virtual breakout session at The Root Cause Coalition's annual conference in fall 2020. The presentation will highlight CHOP's partnership with The Enterprise Center (TEC) and focus on entrepreneurship, workforce development and local hiring. Healthier Together was also invited to present at South by Southwest and the Association for Community Health Improvement National Conference, but unfortunately, these conferences were cancelled due to COVID-19.
Sharing best practices and insights with policy makers. In November 2019, Alonzo South, Senior Director for Community Engagement, provided testimony to Philadelphia City Council's Committee on Commerce and Economic Development. He described how Healthier Together aligns with the Chamber of Commerce's PHL Neighborhood Growth Project: Safe and Healthy Neighborhoods.
Healthier Together sets communication strategy. Healthier Together is receiving local and national attention, including a recent press conference announcing the GRIT project . We also collaborated with the CHOP Marketing Department to launch the Healthier Together website on chop.edu and created fact sheets for the general public and potential donors.
CHOP created an Oversight Committee with key external stakeholders. The Healthier Together Oversight Committee consists of both internal and external stakeholders. Externally, it includes representation from the Philadelphia School District, Philadelphia Department of Public Health, Philadelphia Mayor's Office, City Council District 3, the insurance community (Keystone First), community members and community associations.
Healthier Together enhances governance infrastructure. Healthier Together's governance structure was bolstered with the addition of Advisory Groups for each area of community focus. Collectively, these four Advisory Groups include 25 leaders from across CHOP who inform and validate strategies, track progress and identify opportunities to grow impact, and coordinate efforts and interactions with relevant stakeholders.
---
You Might Also Like