2nd Annual Tomato Harvest in the Sea Garden
Published on in CHOP News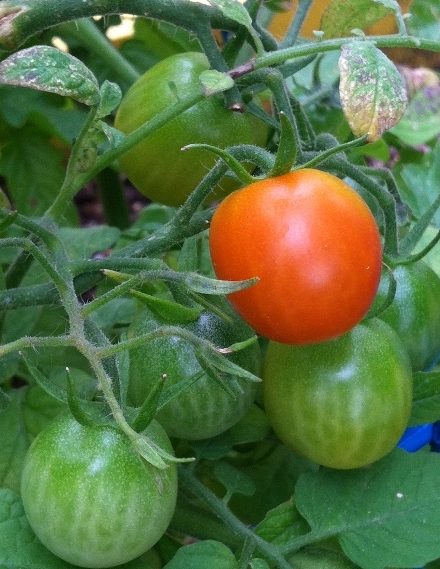 August 15, 2013 — The 2nd Annual Tomato Harvest at the Sea Garden at Children's Seashore House was a huge success. After harvesting all the ripe vegetables in the garden, Child Life staff and volunteers helped patients with this year's crafts, made with tomatoes and herbs grown in our seasonal planters. Patients crafted garden caterpillars out of tomatoes, toothpicks and licorice, and made herb filled butterflies using clothespins, baggies and pipe cleaners!
Patients, families and staff sampled the recipe that won this year's recipe contest, Quinoa Salad (congratulations to winner, Jessica Van Kooten). A guest chef from Aramark helped attendees understand the ingredients, and taught them how to make the dish.
Tomatoes in the Sea Garden at Children's Seashore House, ripe for the picking.