CHOP Neonatologist Elected to Institute of Medicine
Published on in CHOP News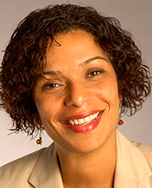 Phyllis A. Dennery, MD
Phyllis A. Dennery, MD, FAAP, is expert in neonatal lung injury
October 21, 2013 — A prominent physician-scientist at The Children's Hospital of Philadelphia, Phyllis A. Dennery, MD, FAAP, was elected to the Institute of Medicine. Dr. Dennery has long been a leading researcher in neonatology.
The Institute of Medicine (IOM) today announced the election of 70 new members from throughout the United States, in recognition of their major contributions to the advancement of the medical sciences, healthcare and public health. Established in 1970 by the National Academy of Sciences, the IOM honors professional achievement in the health sciences and serves as a national resource for independent analysis and recommendations on issues related to medicine, biomedical sciences and health. Current members of the Institute elect new members from a slate of candidates nominated for their professional achievement.
An internationally prominent neonatologist and researcher, Dr. Dennery is chief of the Division of Neonatology and Newborn Services at The Children's Hospital of Philadelphia. She holds the Werner and Gertrude Henle Endowed Chair in Pediatrics, and is a professor of Pediatrics in the Perelman School of Medicine at the University of Pennsylvania. She is also president of the International Pediatric Research Foundation.
Dr. Dennery's research is focused on oxidative stress-mediated neonatal lung gene regulation and on the biology of lung injury and repair. She runs a National Institutes of Health-funded laboratory and has published her findings in highly respected peer-reviewed journals such as the Journal of Biological Chemistry, New England Journal of Medicine and Blood, among others. Her clinical interests are in neonatal jaundice, bronchopulmonary dysplasia and the long-term consequences of prematurity.
Dr. Dennery is an active member of many professional and scientific societies including the American Society for Clinical Investigation, the American Pediatric Society and the Society for Free Radicals in Biology and Medicine. A member of the editorial boards of numerous scientific journals, she is an associate editor for the journal Free Radicals in Biology and Medicine, as well as for Pediatrics, where she oversees the State of the Art series. Throughout her career, she has received many awards and honors, including the Andrew Mellon Fellowship, the Alfred Stengel Health System Champion Award from the Perelman School of Medicine at the University of Pennsylvania, and the Mentor of the Year Award from the Eastern Society of Pediatrics.
In 2010, she was appointed to the U.S. Secretary of Health and Human Services Advisory Committee on Infant Mortality, and she has also served on the Community Action Team of the Medical Examiner's Office in Philadelphia focused on infant mortality.
After receiving her medical degree from Howard University College of Medicine, Dr. Dennery completed her residency at Children's National Medical Center and a fellowship in Neonatology at Rainbow Babies and Children's Hospital. She was on the faculty at Stanford University where she served as director of Neonatology Research and associate division chief, before coming to The Children's Hospital of Philadelphia in 2003 to assume the role of division chief of Neonatology.