Fox 29 Visits CHOP's New Urgent Care Center in King of Prussia
Published on in CHOP in the Media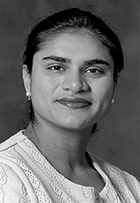 Magna Chang Dias, MD February 24, 2014 — When should you take your child to an Urgent Care Center instead of the Emergency Room or wait to see the pediatrician? FOX 29's Good Day Philadelphia visited CHOP's new Urgent Care Center in King of Prussia to chat with Magna Chang Dias, MD, about when urgent care is the right choice.
Watch the segment to find out more.
To learn more see CHOP's Urgent Care Centers.