We offer a broad range of food services to meet your every need during your stay at Children's Hospital of Philadelphia (CHOP). From in-room service to snacks in our convenience store, to kosher meals and special requests, we'll take care of the nutrition so you can focus on your child.
Room service
With Room Service at CHOP, you and your guests can order what you want, when you want it.
Hours
Room Service orders may be placed anytime between 6:30 a.m. and 8 p.m. Meals are available in the pantry refrigerator on each unit for patients who are admitted after normal Room Service hours.
Your child's doctor will order the appropriate diet for your child, based on his/her condition, age and medical needs. You will receive a Room Service packet upon admission with menus and additional information.
How to order
Dial 4-FOOD (4-3663) from the phone in your hospital room or 215-590-3663 from a personal phone. Your meal will arrive within 45 minutes.
If you have a special request for a food item, we'll try our best to accommodate it. Contact the kitchen from your child's hospital phone to discuss.
Guest meals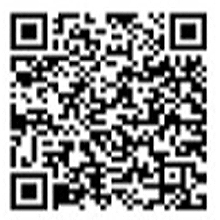 Use this QR code to order a guest voucher Parents, siblings and other guests can order from Room Service using a guest meal voucher. Each voucher costs $5 and can be redeemed for one soup or salad, one bread or roll, one entrée, two sides, one dessert and one beverage.
Guest meal vouchers can be purchased:
At the Food Court located in the Main Hospital (off the Atrium)
Vouchers purchased online at Chop.Catertrax.com will be delivered to your child's room
Special diets
Kosher meals
A menu of available kosher foods is available upon request. A kosher pantry for families is located near the cash registers in the Main Hospital Food Court (Atrium Level). The Connelly Resource Center for Families has a cupboard of non-perishable kosher foods, as well as information on local kosher restaurants, some of which deliver.
Halal meals
Halal menus are available upon request. The Food Court also features a Mediterranean station that offers halal options.
Bringing your own food
Most units have refrigerators where you can store food. All personal foods must be labeled with your name, room number and date. Labels are available in the family lounge. Foods that are not properly labeled will be discarded daily to maintain the safety and sanitation of the unit refrigerator. Please do not store food in the Patient Nutrition Rooms — they are for hospital staff use only.
Support for breastfeeding mothers
We support breastfeeding moms in any way we can! Pumps are available on patient care units and in specified rooms. Breastfeeding moms can ask their child's nurse for a personal pumping kit and for information on electric pumps.
To rent a pump for home use, call 267-426-5325 (6-5325 using a hospital phone). To make an appointment with a lactation consultant, call 215-590-4442 (4-4442 using a hospital phone).
Places to get meals and snacks
Food Court
Located in the Main Hospital (off of the Atrium). Open every day.
Breakfast: 6:30 – 10:30 a.m.
Grab & Go: 10:30 a.m. – 11 a.m.
Lunch: 11 a.m. – 3:30 p.m.
Grab & Go: 3:30 p.m. – 4 p.m.
Dinner: 4 – 7:30 p.m.
Late Night: 1 a.m. – 4 a.m.
Colket Cafe
Located on the first floor of the Colket Translational Research Building. Open Monday – Friday.
Breakfast: 7:30 – 10:30 a.m.
Lunch: 11:30 a.m. – 2 p.m.
Vending machines are located in both cafeterias and near the elevators on the sixth and eighth floors of the Main Hospital.
Buerger Center Cafe
Located on first floor of the Buerger Center for Advanced Pediatric Care, the cafe offers freshly baked bagels, a variety of sandwiches, coffee, cookies, muffins and more, including food from rotating restaurants. It's open Monday through Friday from 6:30 a.m. to 4:30 p.m.
Convenience stores
C3 convenience store — located on the first floor of the Wood Building. It's open from 6:30 a.m. to 5 p.m., Monday through Friday. You can find beverages, snacks and specialty items here.
Gift Shop — the hospital's gift shop is located on the first floor of the Main Hospital. It's open every day, from 7 a.m. to 1 a.m. on weekdays, and from 9 a.m. to 1 a.m. on weekends and holidays.
Grab and go store — located on the first floor of the Buerger Center
Coffee hours
For parents who would like to take a break from their hospitalized child's unit, we host coffee hours with beverages, bagels, fruit and Danish. Coffee hours are coordinated, managed and hosted by the Family Consultants, Women's Committee members and other hospital volunteers, and are held in various locations and at different times throughout the hospital. Your child's nurse can give you more information.
CHOP.Healthcaredish.com
A website is available with more information about dining at CHOP, including:
Menus and Nutrition Info

Wellness Education and Seasonal Tips

Special Events

MyFitnessPal App

FAQs

And more!
May 2021