Buerger Center for Advanced Pediatric Care
3500 Civic Center Boulevard, Philadelphia, PA 19104
The Buerger Center for Advanced Pediatric Care revolutionizes care for children, standing as the nation's most state-of-the-art facility for outpatient medicine. Located on the Raymond G. Perelman Campus, part of CHOP's larger Philadelphia Campus, the 12-story Buerger Center was designed to reduce stress for patients and their families and provide a smooth, efficient healthcare experience. The Buerger Center is conveniently located across the street from CHOP's Main Hospital and offers onsite parking, and easy access to public transportation.
If you're looking for COVID-19 testing, find out how to make an appointment here.
Image: Buerger Center entrance
When You Arrive
Families entering the Buerger Center for Advanced Pediatric Care can enter our lobby on the ground floor or through our on-site parking garage located underneath the building. Our lobby is bright, airy and child-friendly with clear signage to our Registration Desk. Helpful staff are eager to direct you to the location of your child's appointment. Staff members can also direct you to nearby restrooms, food and snack options, and elevators to take you to the floors above where specialty medical services are provided.
Travel Advisory
Please allow for extra travel time to your appointments due to road closures and traffic congestion caused by multiple construction projects around CHOP and Penn, including the full closure of the Wood Center, long-term traffic pattern changes on University Ave., and more. Please check traffic before you go to see if there are any additional closures or impacts in the area, and check for parking updates.
Specialties Offered at this Location
Unique Features of the Buerger Center
When the Buerger Center for Advanced Pediatric Center opened its doors, it launched a new era in how pediatric medical facilities care for pediatric.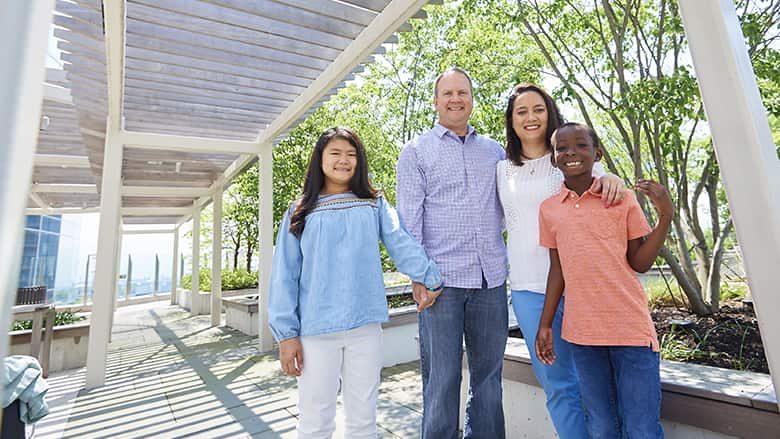 A Garden to Relax and Recharge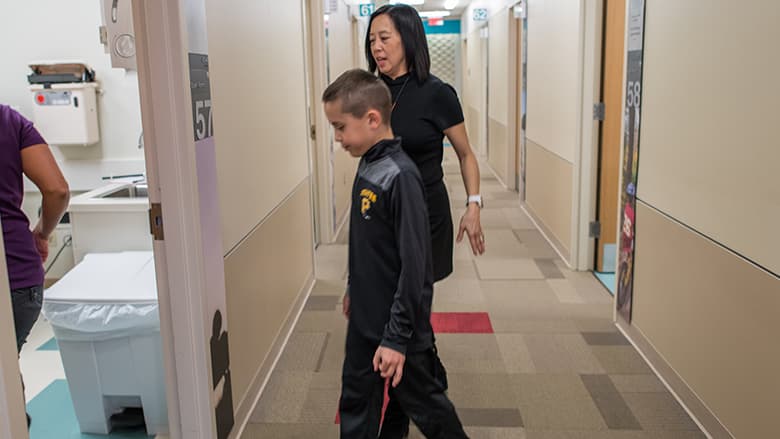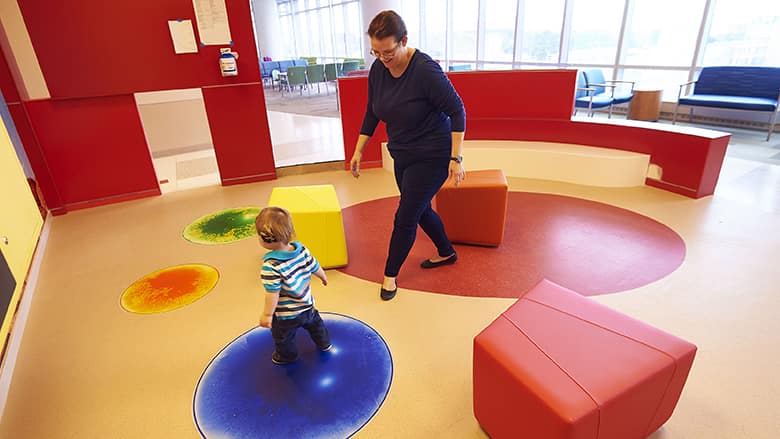 Areas to Wait, Play & Learn
Meet Our Team
View a list of providers who care for children at the Buerger Center.
Patient Family Resources
These are some of the most frequently accessed resources for families receiving care at CHOP.