Acute Lymphoblastic Leukemia and CAR T-Cell Therapy: Asa's Story
Published on
Children like 16-month-old Asa are thriving after a leukemia diagnosis due to breakthrough treatments available at Children's Hospital of Philadelphia (CHOP). The therapy Asa received is called CAR T-cell therapy, a revolutionary approach that was pioneered at CHOP.
CAR T-cell therapy harnesses the power of a patient's own immune system by reengineering it so it can find and attack cancer cells. Ten years ago, CHOP opened the first phase 1 trial for CAR T-cell therapy in pediatric patients with acute lymphoblastic leukemia (ALL). The first pediatric patient to receive the therapy, Emily Whitehead, recently celebrated 10 years of being cancer-free. In 2017, the U.S. Food and Drug Administration approved this CAR T-cell therapy for children and young adults with ALL — the first gene therapy to receive FDA approval.
Diagnosed at 3 months old
CHOP has treated more than 440 patients with this therapy, and thousands of pediatric patients around the world have received it as well. One of those patients is Asa, who was diagnosed with ALL three days shy of turning 3 months old. "Amazingly, he had no symptoms," says his mother, India. His pediatrician, who is a CHOP physician, noticed that Asa's spleen felt enlarged and scheduled an ultrasound. The results in combination with a complete blood count led to the diagnosis of ALL.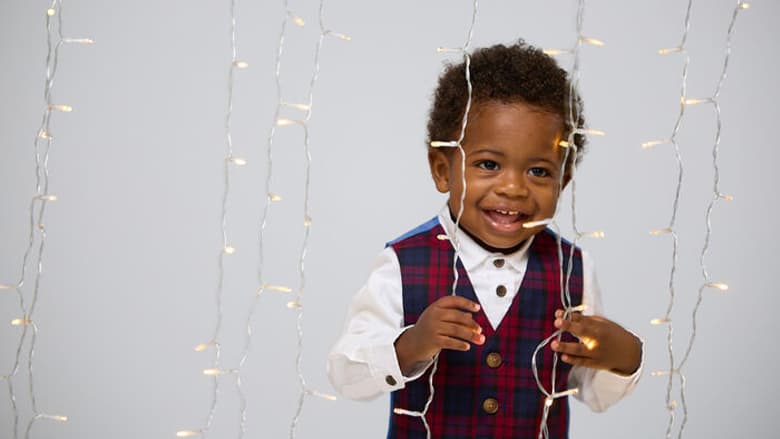 Take a moment. Give a lifetime.
This holiday season, fund discoveries for kids like Asa. Give now.
Asa completed many rounds of chemotherapy and then went on to get CAR T-cell therapy. He got very sick but made a remarkable recovery. His care team loves the way his smile and laugh light up any room he enters. He enjoys playing with his older sister, Raegan, and he loves to run around the house, climb, sing, dance and get horseback rides from his father, Rich. "When it comes to personality," says India, "Asa is definitely the king of good vibes!"
CAR T-cell therapy has transformed the field of oncology. At CHOP, researchers are working on treating other types of pediatric cancers with CAR T, with the goal of more happy, healthy kids like Asa.
---
Next Steps
Existing Patients or Family Members
New Patients, Referrals and 2nd Opinions