A Game-changer for Kidney Stones: Chloe's Story
Published on
When 7-year-old Chloe found blood in her urine, her mother Rachel assumed Chloe had a urinary tract infection. A urinary culture, however, confirmed something else was going on, and Chloe's pediatrician referred the family to a urologist at Children's Hospital of Philadelphia (CHOP).
There, Chloe had her first encounter with Gregory Tasian, MD, MSc, MSCE, attending urologist and part of CHOP's Pediatric Kidney Stone Center. "Dr. Tasian does a great job of explaining things so parents can understand them," says Rachel. "It takes worry out of the equation. Chloe leaves an appointment knowing she'll be okay."
Chloe's ultrasound showed a large kidney stone. She needed a procedure called an ureteroscopy to break up the stone. After the procedure, a small stent is left in the ureter to prevent blockage. The stent must be left in for about a week, and recovery can be uncomfortable.
With the ureteroscopy behind them, Chloe's family returned to their regular lives. But at her six-month follow-up visit, a routine ultrasound showed another stone.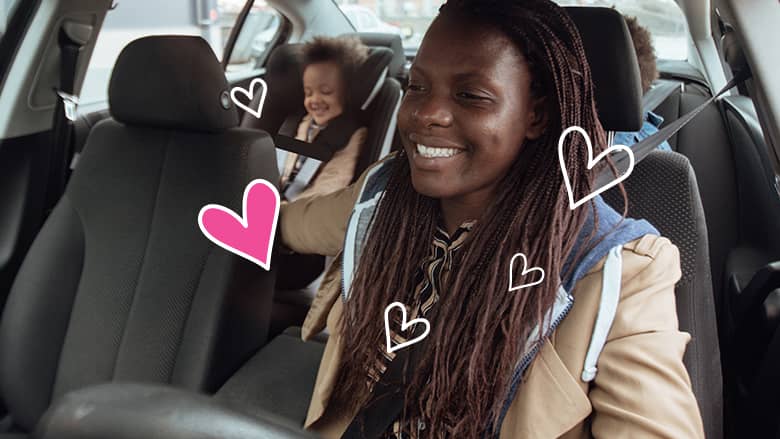 Easy to Get to, Easy to Park
The Middleman Family Pavilion is centrally located and easily accessible for families throughout the region. Parking is easy — and free!
A repeating pattern
Rachel scheduled a second ureteroscopy and the family was referred to Christopher LaRosa, MD, an attending physician in CHOP's Division of Nephrology and another member of the Pediatric Kidney Stone Center team. Dr. LaRosa prescribed hydrochlorothiazide, a diuretic which can reduce the amount of calcium released into the urine and potentially prevent kidney stones from reoccurring.
This time, Chloe made it a year with no kidney stones, but then the pattern began to repeat. "It was problematic because it took her away from her life," says Rachel. "And the idea of another surgery and painful recovery caused Chloe so much stress and anxiety."
Fortunately, Dr. Tasian and the Pediatric Kidney Stone Center team had another solution.
An innovative option
Shockwave lithotripsy is an outpatient procedure that targets stones in the kidney or ureter ultrasound and uses shockwaves generated outside the body to fragment them; the fragments pass down the ureter and the patient expels them in the urine. The procedure is non-invasive, and even better for Chloe, there's no need for the stent.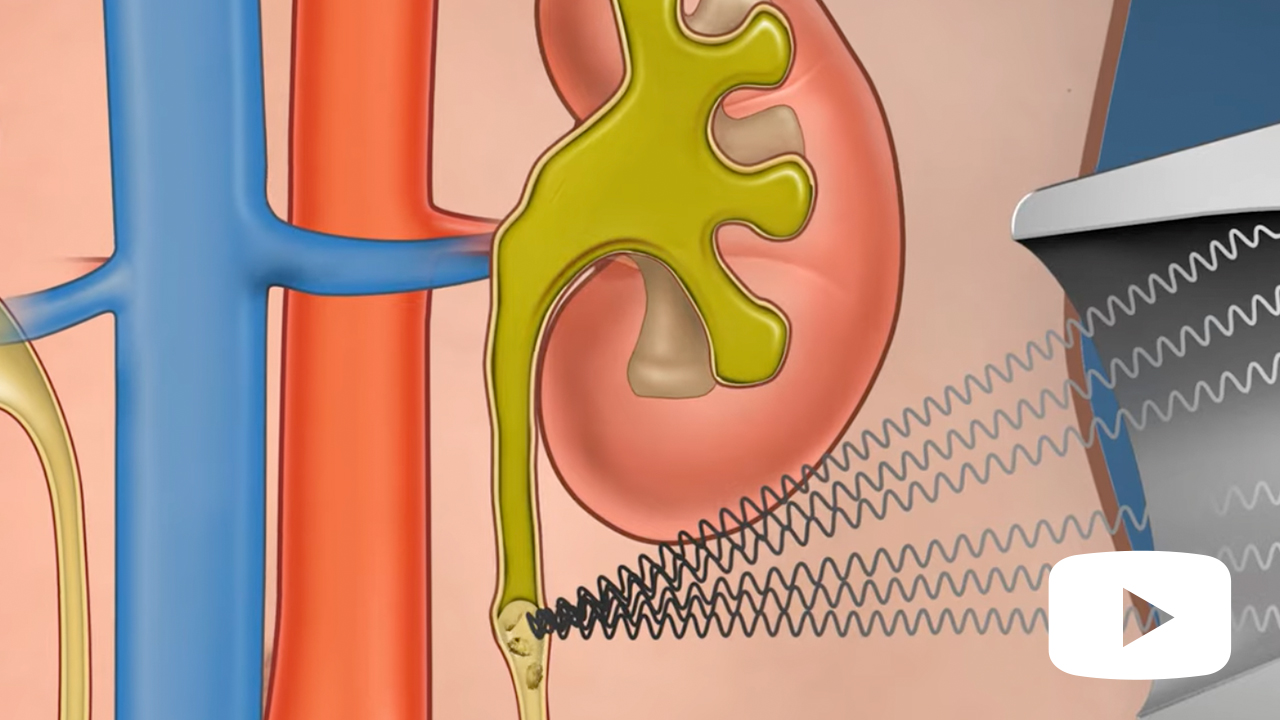 Shockwave Lithotripsy
Shockwave lithotripsy is a noninvasive procedure done under general anesthesia to break up kidney stones.
When Dr. Tasian presented this new option, Rachel let Chloe decide whether she wanted to pursue it. "It's important to me that Chloe has some control over these decisions. She chose to try the new procedure, and it was a game-changer for us. One day of ambulatory care, and then she feels fine and is back to her regular life."
Now 12, Chloe visits CHOP's King of Prussia Specialty Care Center twice each year for a follow-up visit in the Pediatric Kidney Stone clinic, where she sees both Dr. Tasian and Dr. LaRosa.
If she does need another lithotripsy in the future, she can now receive care at the Middleman Family Pavilion, CHOP's new hospital in King of Prussia, which is much closer to the family's home in Downingtown.
"KOP is 15 miles on the turnpike," Rachel says, "and the parking is easy!"
For now, however, Chloe is busy with ballet and swimming. Her last ultrasound showed no new stones.
---
Next Steps
Appointments, Referrals and Video Visits
Fax