Top 10 Facts About the Middleman Family Pavilion
Children's Hospital of Philadelphia (CHOP) is building a new hospital in the dynamic area of King of Prussia, Pa., bringing CHOP's unparalleled care to even more families. There are so many things about the Middleman Family Pavilion to be excited about! But here are 10 of our favorites.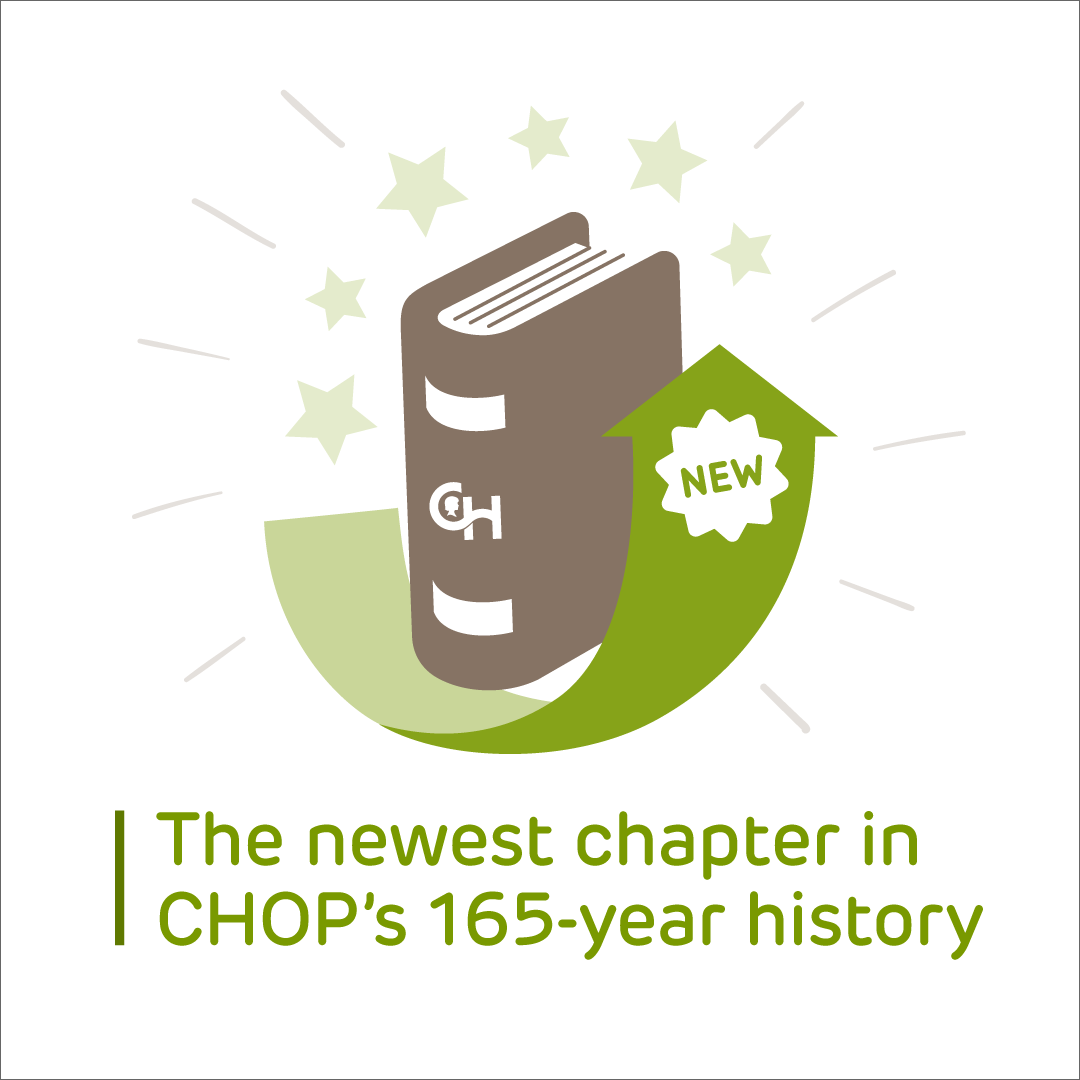 Founded in 1855, CHOP was the first pediatric hospital in the nation — and this will be the first time in our storied history that we've built a new hospital. We would only do that when the time, the place and the need were right.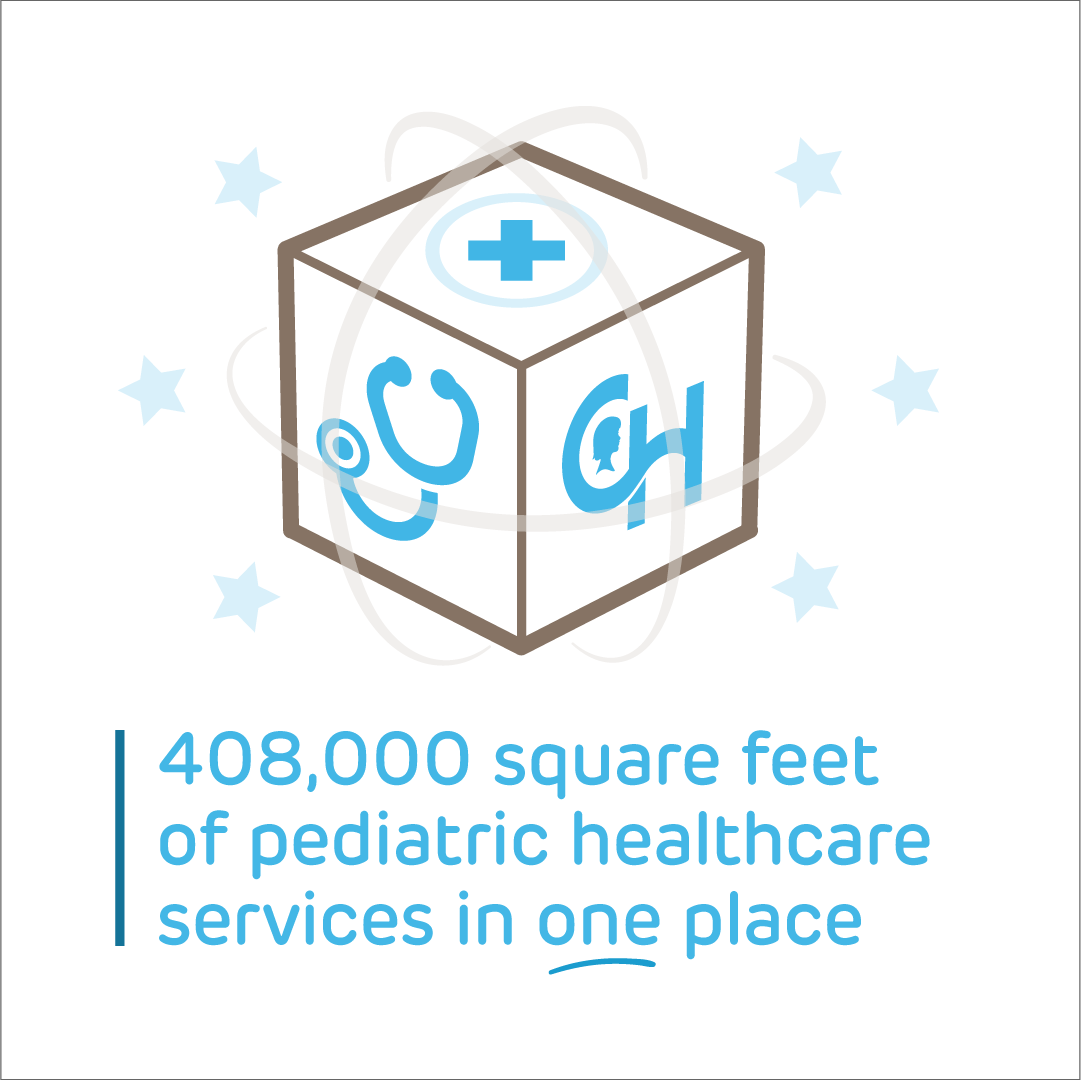 By adding a hospital with an Emergency Department to our thriving Specialty Care and Urgent Care services that already exist in King of Prussia, we're creating something utterly new: a pediatric healthcare hub the size of four city blocks. If families that come to KOP's Urgent Care need an Emergency Department, it's a walk down the hall, not a trip in the car.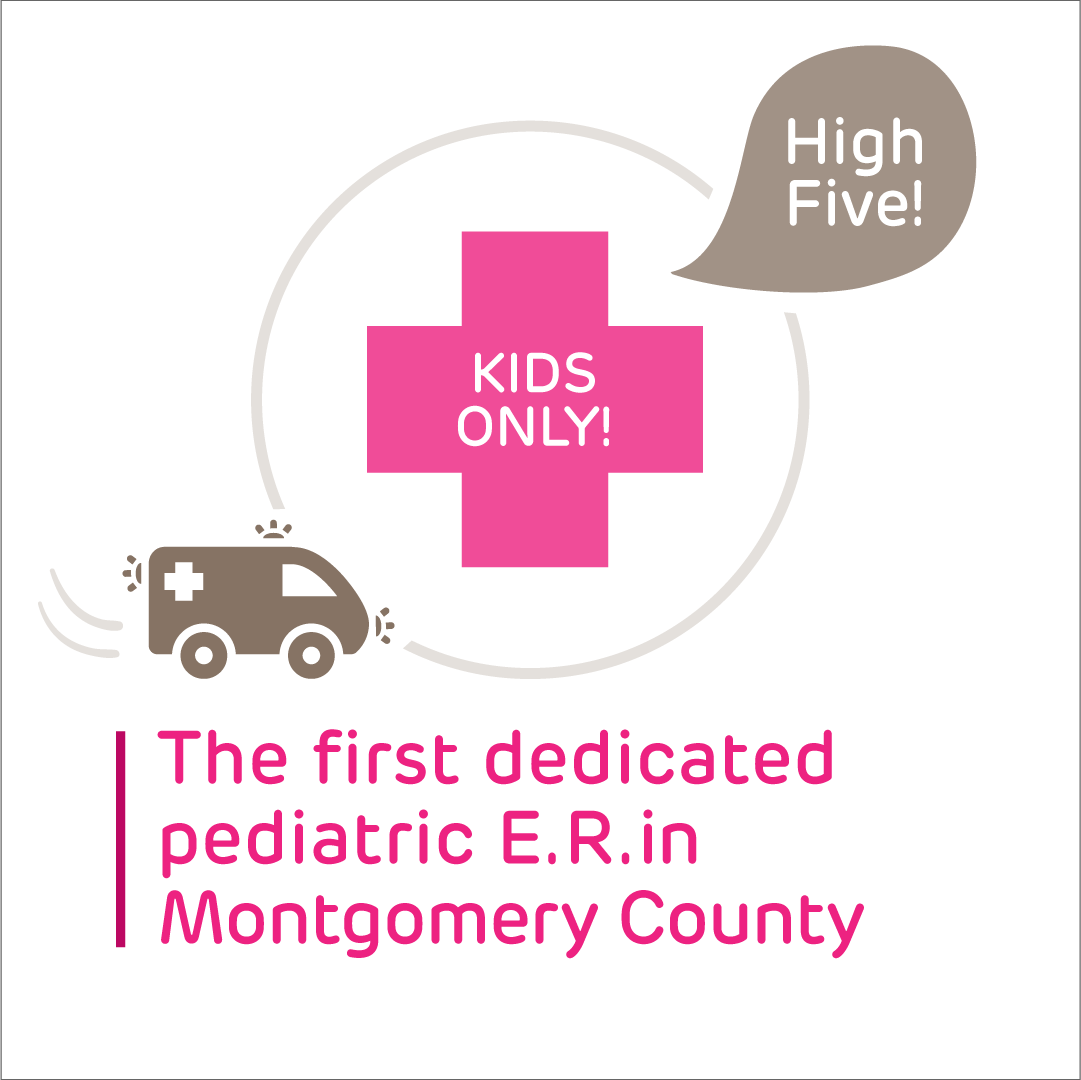 When an emergency occurs, children will be treated by doctors and nurses who are experts in caring for growing bodies, from infants to teens. And there's no worry about encountering the kinds of grown-up issues that are often on display at adult emergency rooms.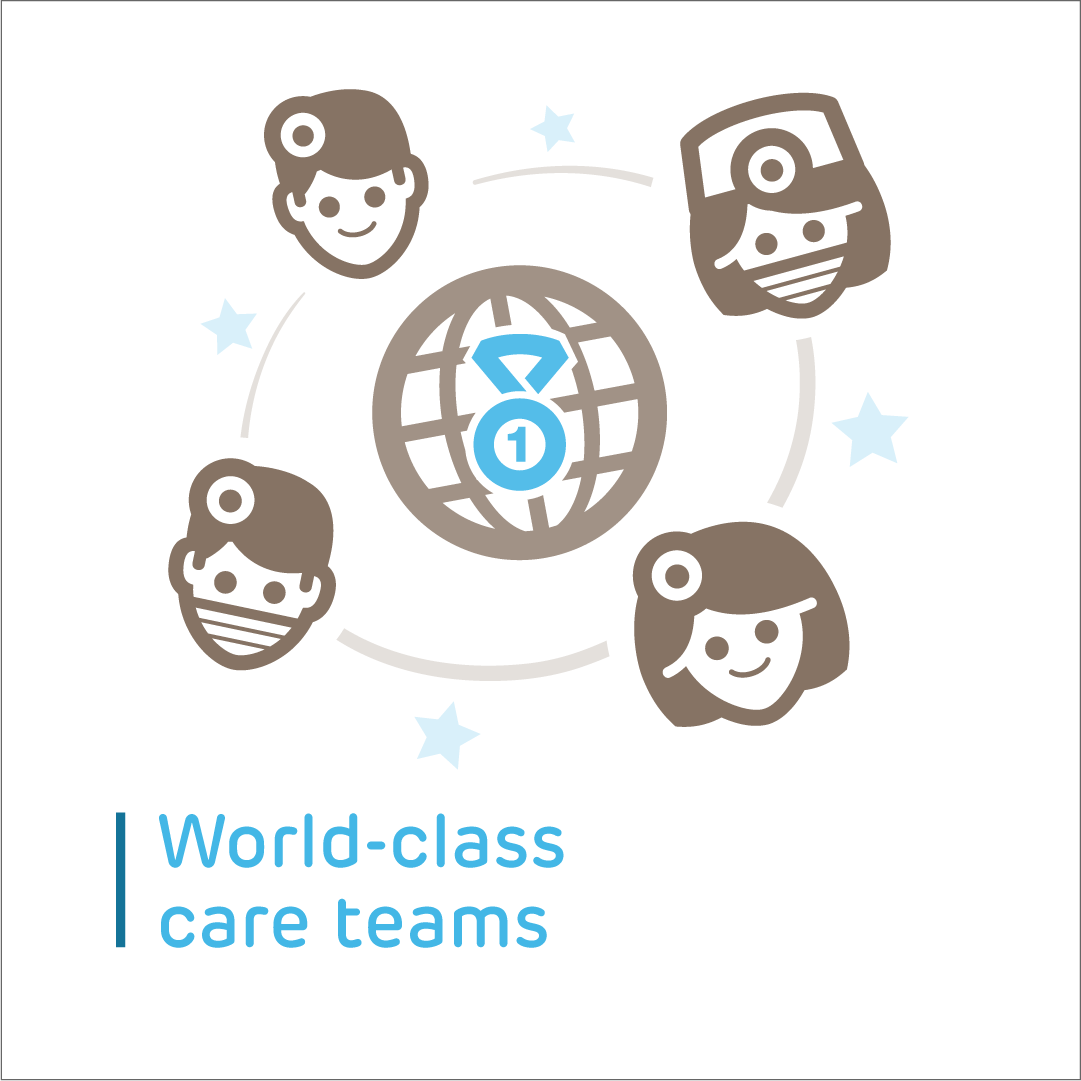 The Middleman Family Pavilion will be staffed with CHOP-level teams, with some clinicians dividing their time between our King of Prussia Campus and our Philadelphia Campus. Whether a child needs a late-night Emergency Department visit, surgery for a sports injury, ear tube placement or cleft palate repair, families in the region will have the reassurance of knowing that the KOP hospital will offer the expert care they need and deserve. It will just be easier to reach!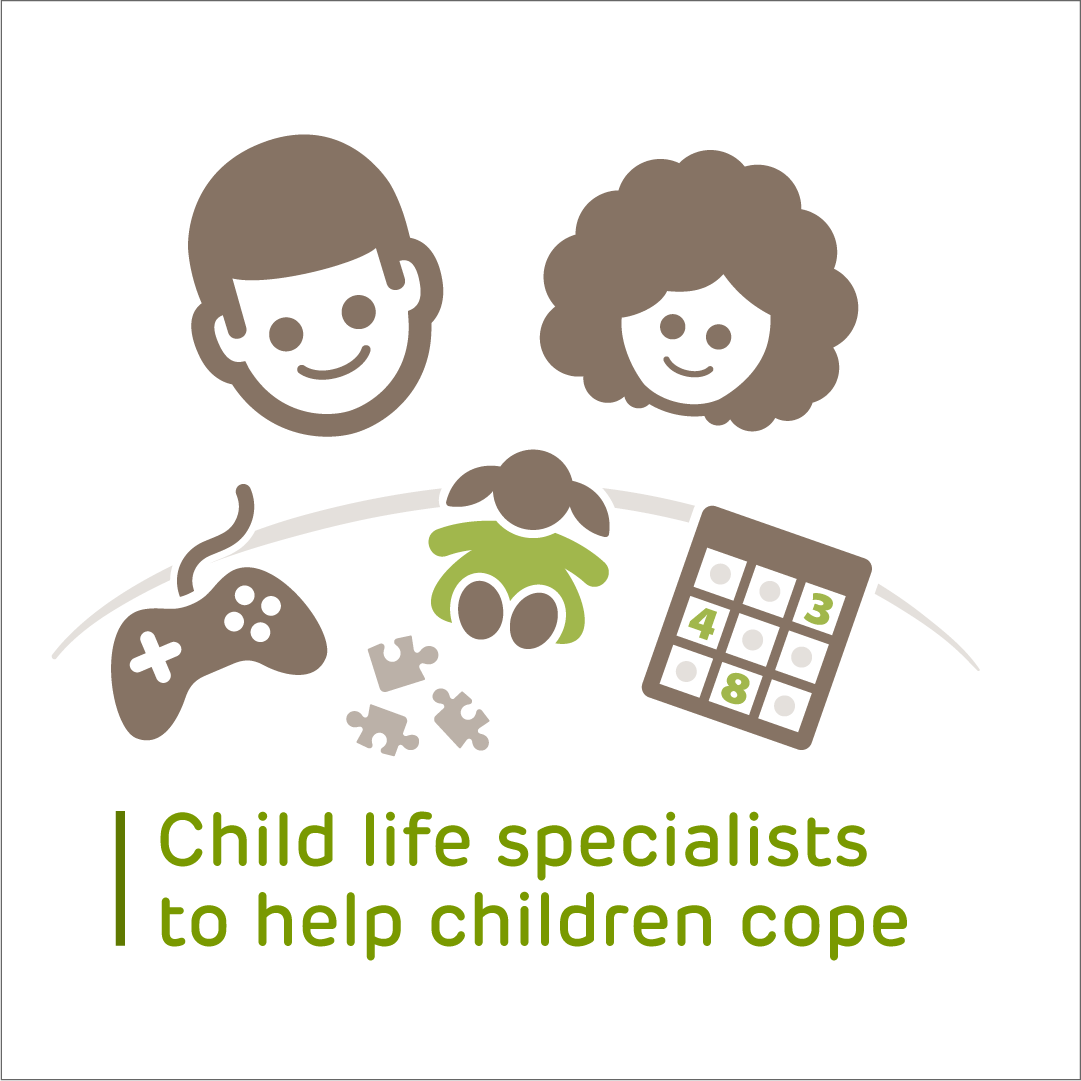 Staffed with kids in mind, the Middleman Pavilion will have care teams that include child life specialists — trained experts who help young patients cope with illness and the hospital experience. CHOP was a pioneer in the field of child life, and our specialists will be there for kids at KOP, getting them familiar with medical procedures, encouraging therapeutic play and helping siblings process emotions.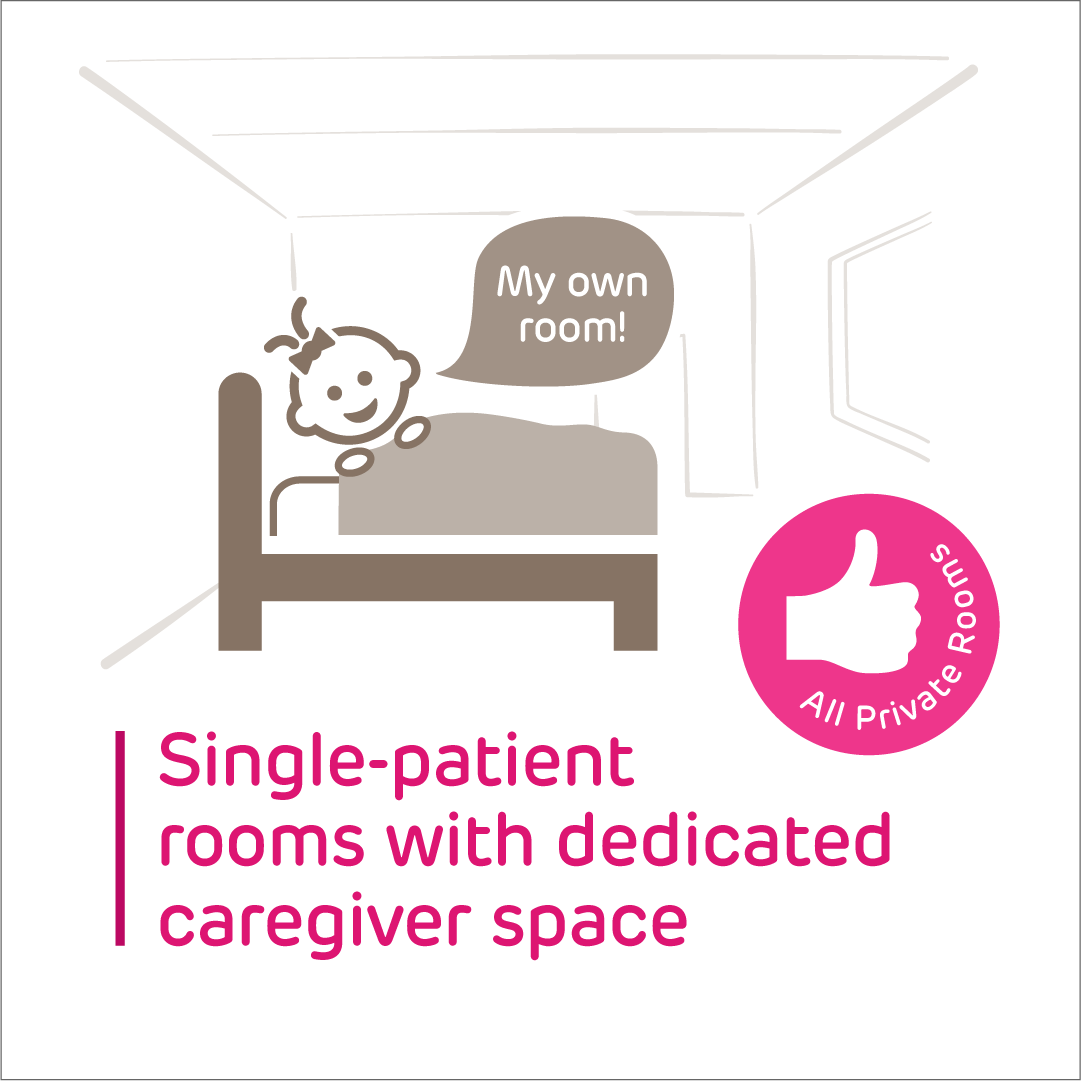 Designed with families in mind, the Middleman Pavilion will have family- and kid-friendly touches around every corner. Every room will be for a single patient only and will be full of natural light from windows. Within each room, space will be dedicated to caregivers: their needs for comfort, entertainment and staying connected. Playrooms will enliven every floor. Throughout the building, bright colors will delight kids (while helping adults find their way around with ease).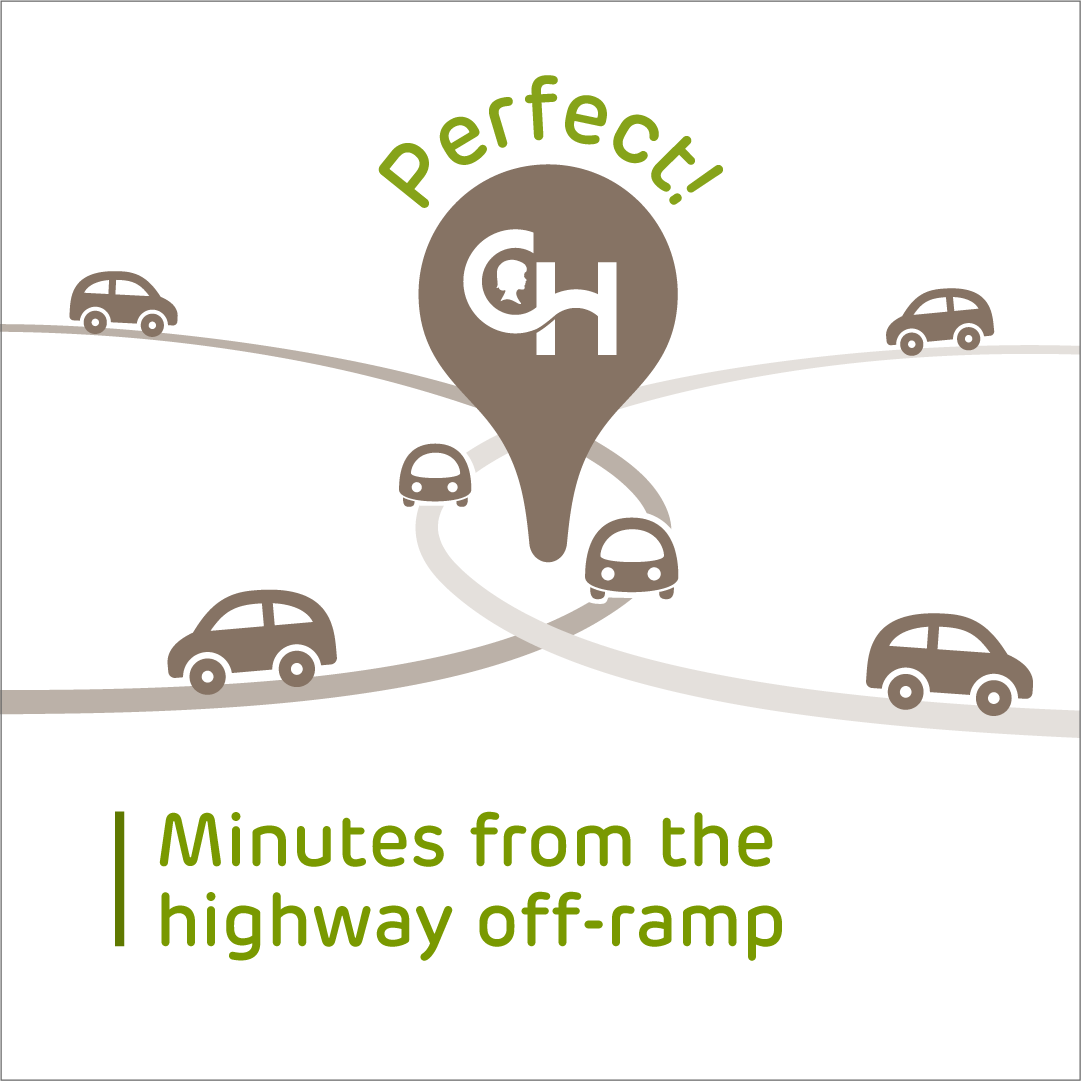 KOP is situated at the intersection of several major thoroughfares, including the Pennsylvania Turnpike, the Schuylkill Expressway, and routes 202, 422 and 476, making it easily accessed by a wide arc of communities. As the hospital's opening gets closer, the appreciation grows in families from the local community, the Main Line, Delaware, the Lehigh Valley, the Princeton area, New York and beyond.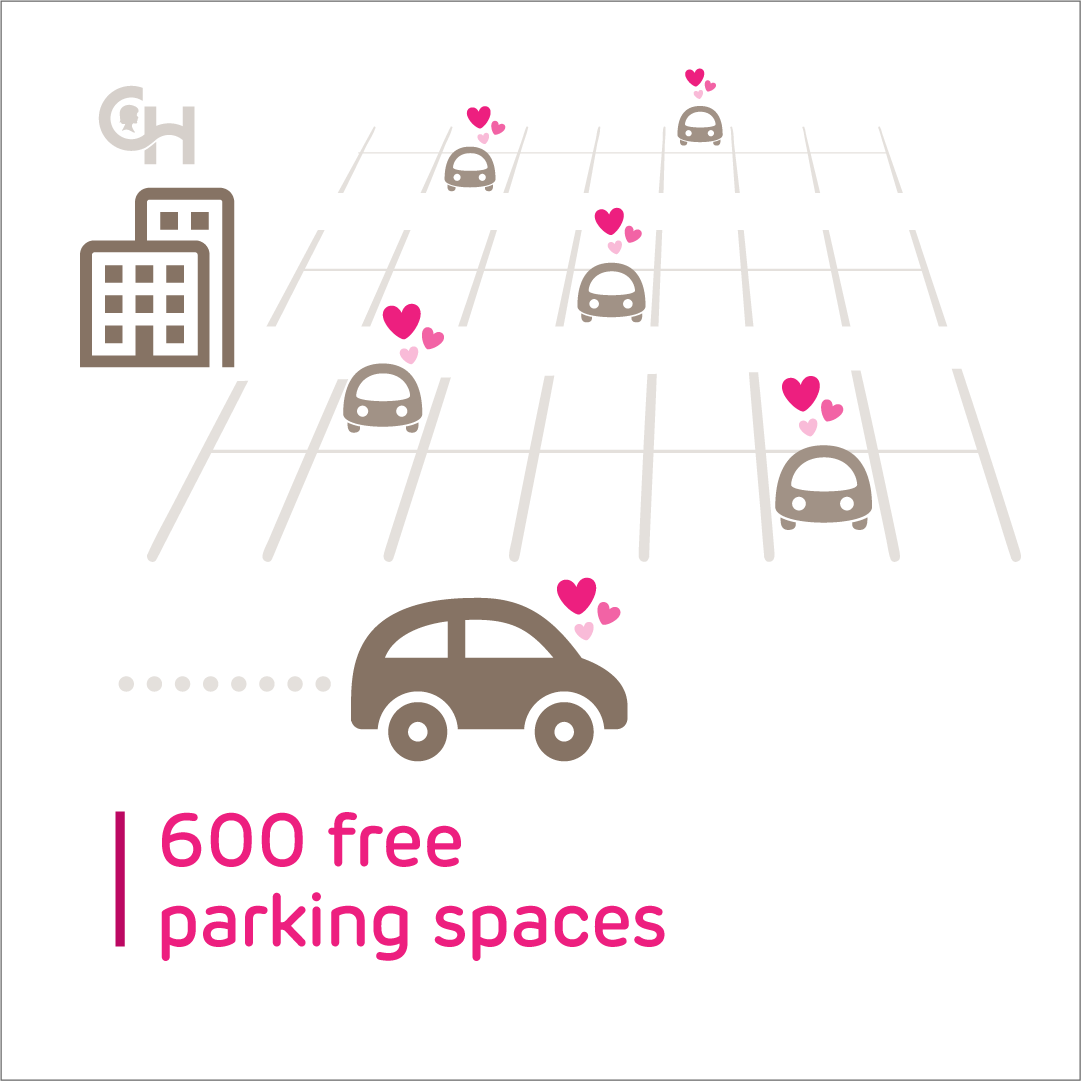 CHOP's new hospital in KOP will have free parking galore — more than 600 free parking spaces will await visitors, all within sight of the building's clearly designated main entrance.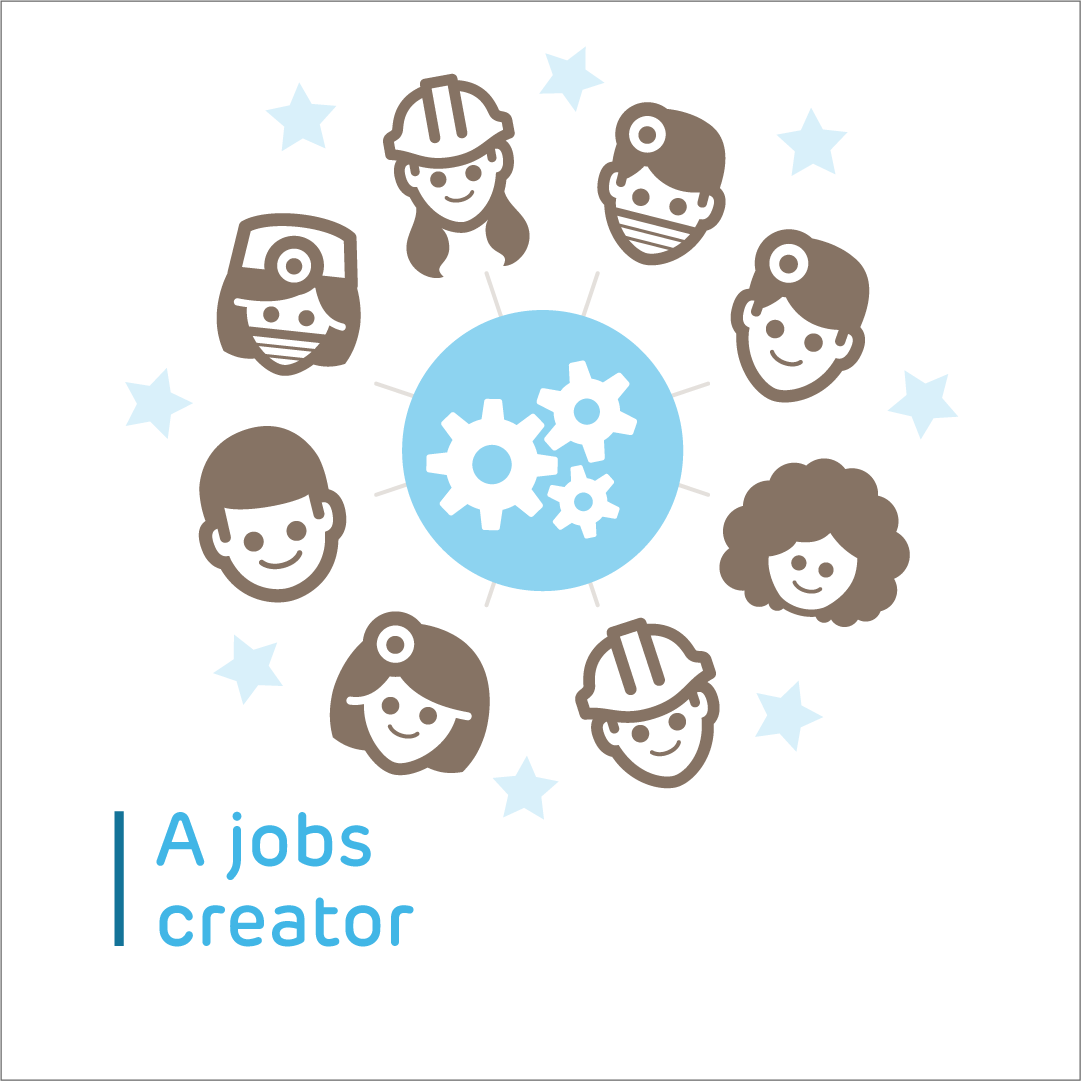 Less than a year after construction began, the COVID-19 pandemic hit. Everyone's lives were thrown off course, but construction was not, thanks to quick readjustments, nimble thinking and thorough safety measures. This hospital will have a powerful economic impact on the community, and we are committed to remaining a jobs creator, a steadfast partner and an inspiration.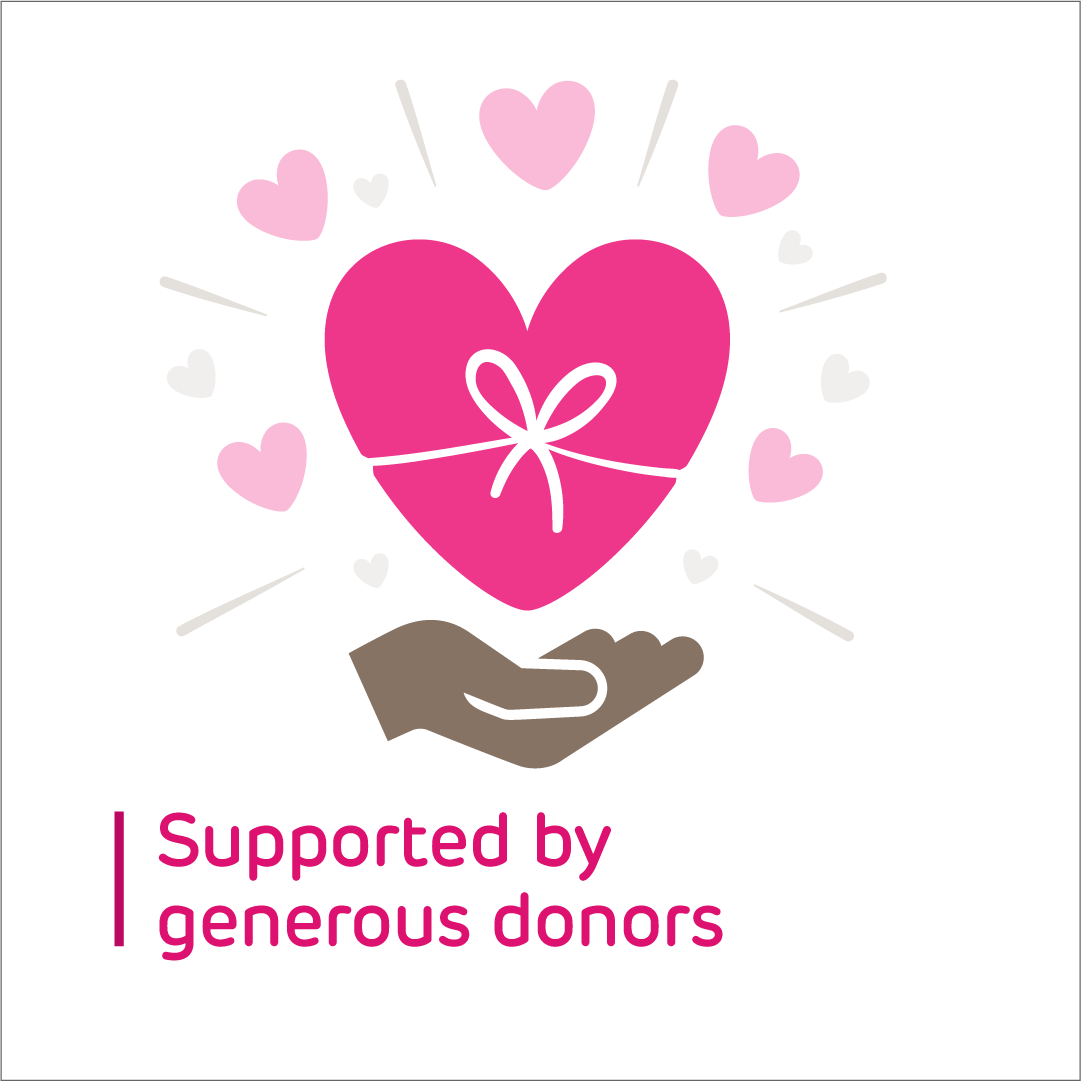 We have a goal of raising $75 million to support this hospital, and our donors have been enthusiastically responding to this meaningful opportunity. To date, the Abramson Family Foundation, the Genuardi Family Foundation, and the Auto Dealers CARing for Kids Foundation have each made generous gifts to name areas of the hospital. Stanley C. Middleman, President and CEO of Freedom Mortgage and longtime supporter of CHOP, together with his wife, Roslyn, and the entire Middleman family, has made a transformational gift to name CHOP's King of Prussia hospital the Middleman Family Pavilion.