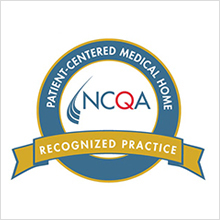 This practice has been awarded recognition by the National Committee for Quality Assurance Patient-Centered Medical Home Program. CHOP Primary Care, Moorestown, is part of the CHOP Care Network. Our practice is a pediatric medical home providing comprehensive primary care from birth through the age of 21 years. We accept most insurance plans, and our doctors have staff privileges at Virtua Memorial Hospital, Virtua Voorhees Hospital and Children's Hospital of Philadelphia. We care for infants in the newborn nurseries at Virtua hospitals.
If you are having your baby at either Virtua hospital, make sure to tell your nurse that you have chosen CHOP Primary Care, Moorestown for your child's pediatric care so we can see your baby every morning.
We encourage families to call us directly with questions or concerns during our office hours of 8:30 a.m. – 5 p.m.
New patients
We schedule new patient meetings with the provider by appointment only. Please call the office during regular scheduled hours to request a meeting time.
Please download and complete these forms prior to your child's visit:
Office visits
All patients are seen by appointment only. For routine problems and check-ups, please call as far in advance as possible so that we may schedule your child's appointment at a time that is convenient for you. We have appointment schedules available approximately three months in advance. If there are ongoing concerns or medical problems, please make us aware so that we can schedule your child's appointment accordingly.
Please be on time for appointments; this enables us to minimize your waiting time. Occasionally, our providers may be delayed by an emergency, and your appointment may need to be postponed at the last minute. We apologize for this occasional inconvenience. Please understand that we would do the same for your child in an emergency.
We recommend that older children and adolescents be seen for a complete physical examination and health maintenance review every year. This is in addition to any sick visits, since it is difficult to focus on other important issues and problems in the midst of an illness.
All check-ups include an assessment of your child's physical growth as well as intellectual and social development. Please bring a list of questions and concerns to your child's visit. We will address them and make sure you understand our answers to these questions before you leave.
Some children, especially those with chronic problems or illness, may require more frequent visits and/or additional tests.
We follow the guidelines of the American Academy of Pediatrics for routine preventative care.
Missed appointments
If you must cancel or reschedule an appointment, please call us 24 hours before your scheduled appointment. Another family will be grateful for the time.
Calling our practice
Please make all non-urgent calls during our regular business hours 8:30 a.m. – 5 p.m. The nursing staff will triage phone calls based on written protocols. All phone calls and advice are reviewed by one of our doctors. You may request that a physician return your call after the nurse has spoken with you. However, if your concern is urgent, it is always in the best interest of both doctors and patients to schedule an office visit.
Please provide a direct phone number and keep your phone line free and unblocked.
Most returned calls are made in the evening when the doctors are finished with direct patient care. Please have a pen and paper ready to write down instructions, and the name and number of your pharmacy available.