Custom Content
King of Prussia Hospital Opening Early 2022
CHOP's second hospital is built with your family in mind
Why are we opening a second hospital? For you and your family's needs! The Middleman Family Pavilion and its 24/7 Emergency Department will give more families easier access to CHOP's best-in-class pediatric specialists. Easy to get to, easy to park, the new hospital on our King of Prussia Campus will be connected to our existing Specialty and Urgent Care Center. At every step, families will encounter thoughtful features to provide the most exceptional experience possible.
What excites you most about your new hospital in King of Prussia? Tell us and your submission might be featured on Facebook or Instagram!
World-Class Care
Within Easy Reach
Family-Friendly
Learn About Our Top-Ranked Care
Staff members at our Philadelphia and KOP hospitals come from the same team; many of our doctors and nurses will split their time between both hospitals, which means our patients at both locations will get the same exceptional care that has consistently earned us top national rankings.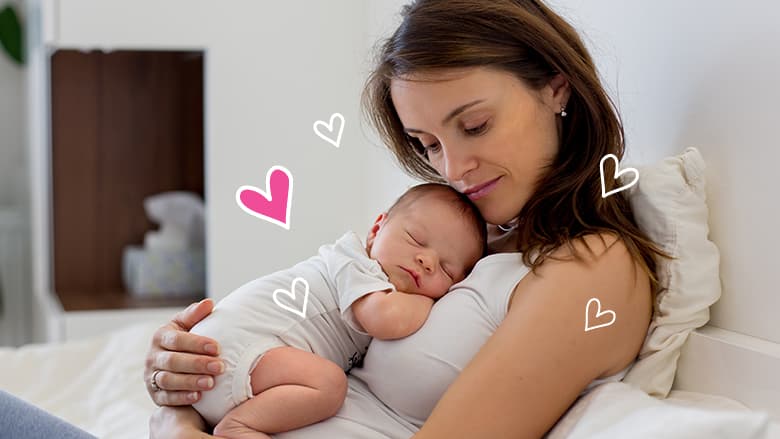 For Newborns
A baby born with a cleft palate can get it repaired at the Middleman Family Pavilion by worldwide leaders in the field of pediatric plastic surgery.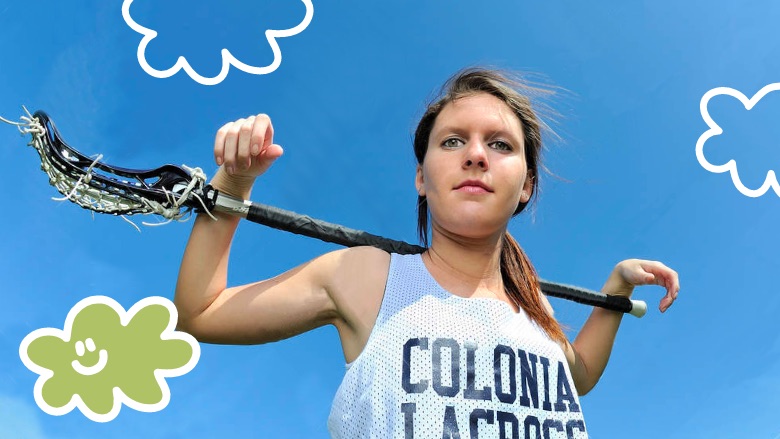 For Teens
A teen athlete injured on the field will have a new, closer option for best-in-nation orthopaedic care.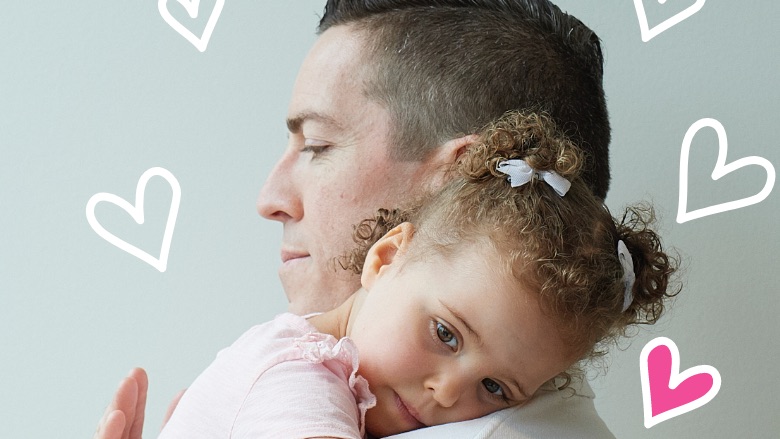 For Toddlers
Ear tubes? No problem! Ear, nose and throat specialists who are experts in procedures like this will be at the Middleman Pavilion.
A Look at What We're Building
Get a glimpse of what the Middleman Pavilion will look like, from an operating room to a patient care room.
The unparalleled care your family will receive at our new hospital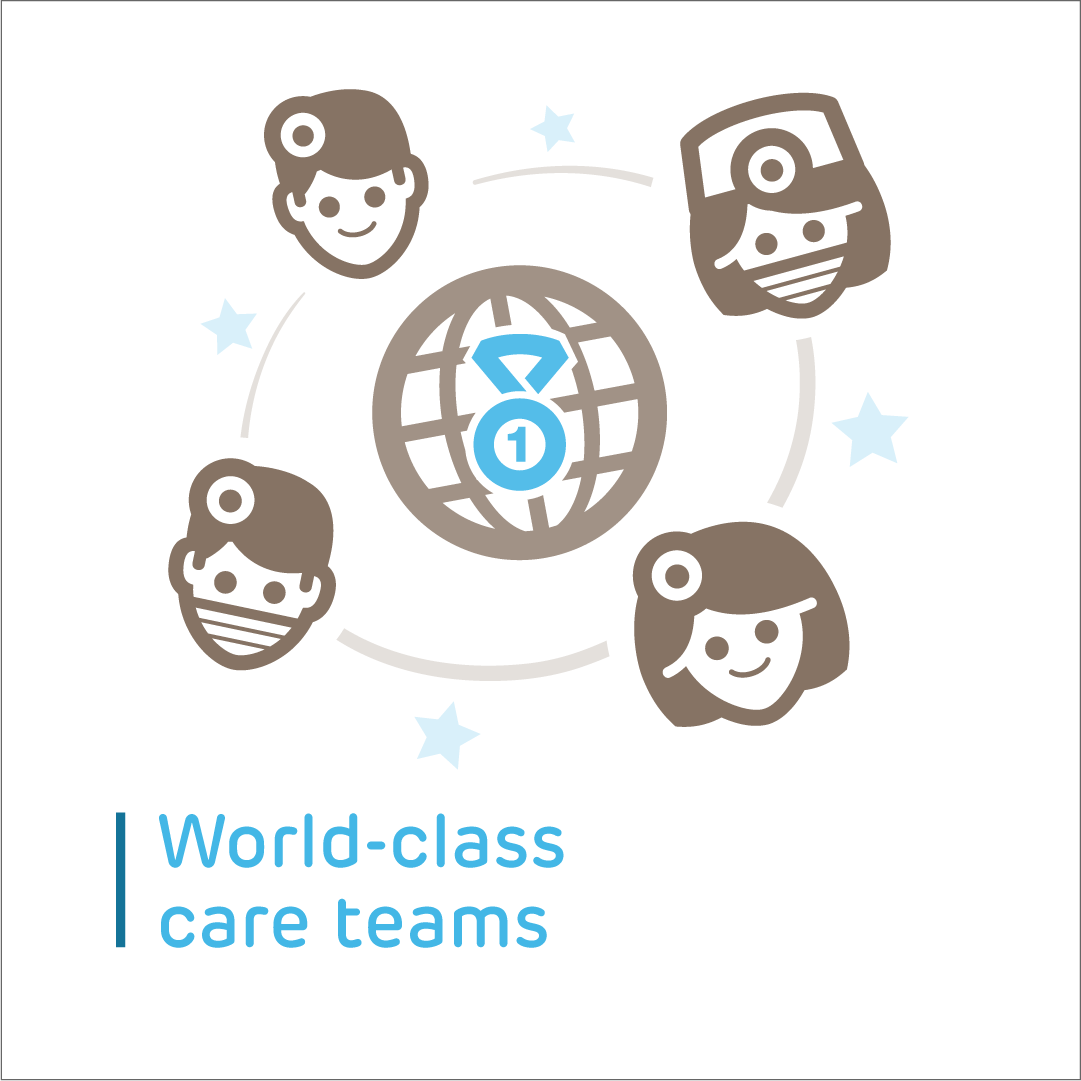 Our nationally ranked pediatric specialists are experts in child health from infancy through young adulthood.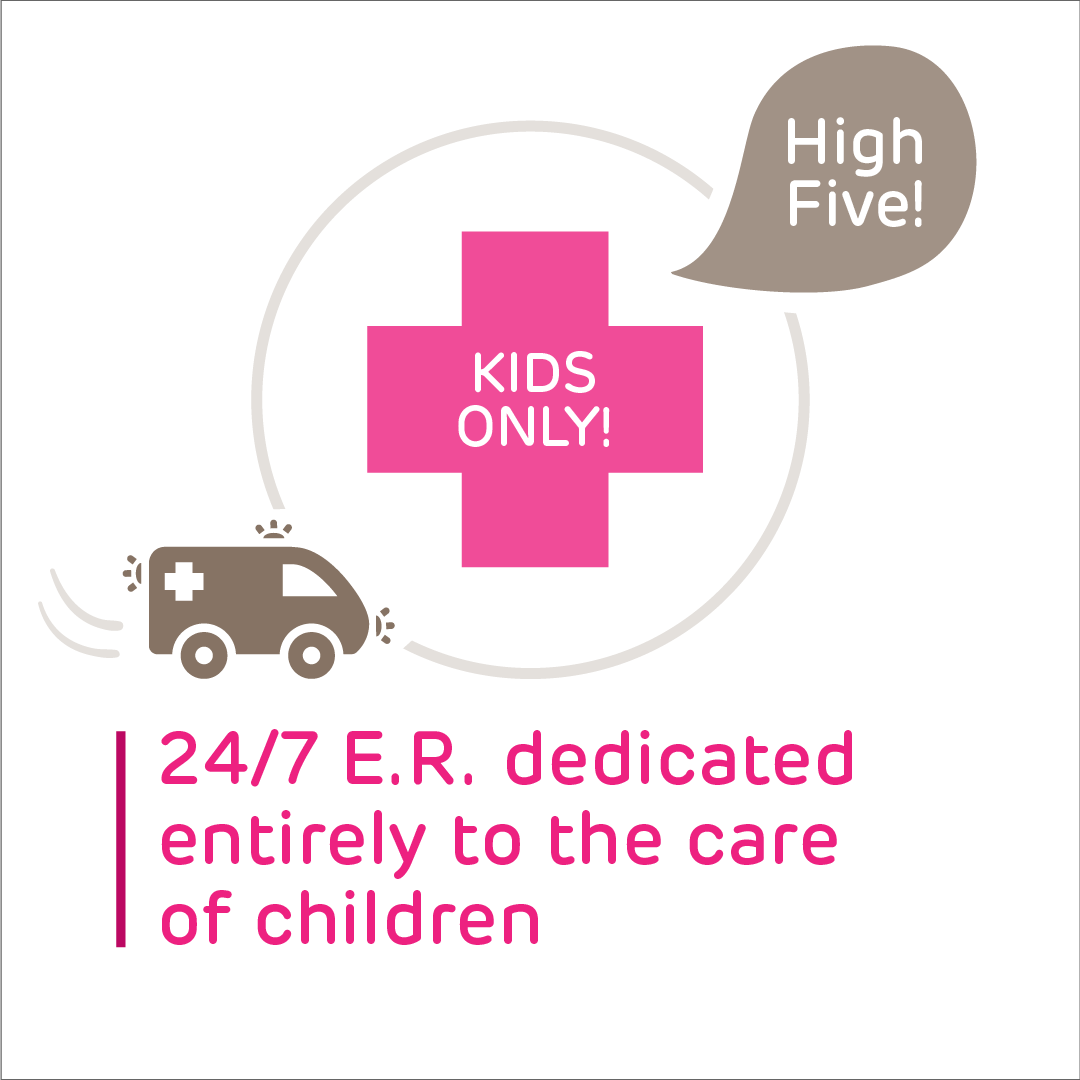 Pediatric emergencies call for pediatric doctors — in an E.R. designed to put kids at ease without any upsetting adult issues to see!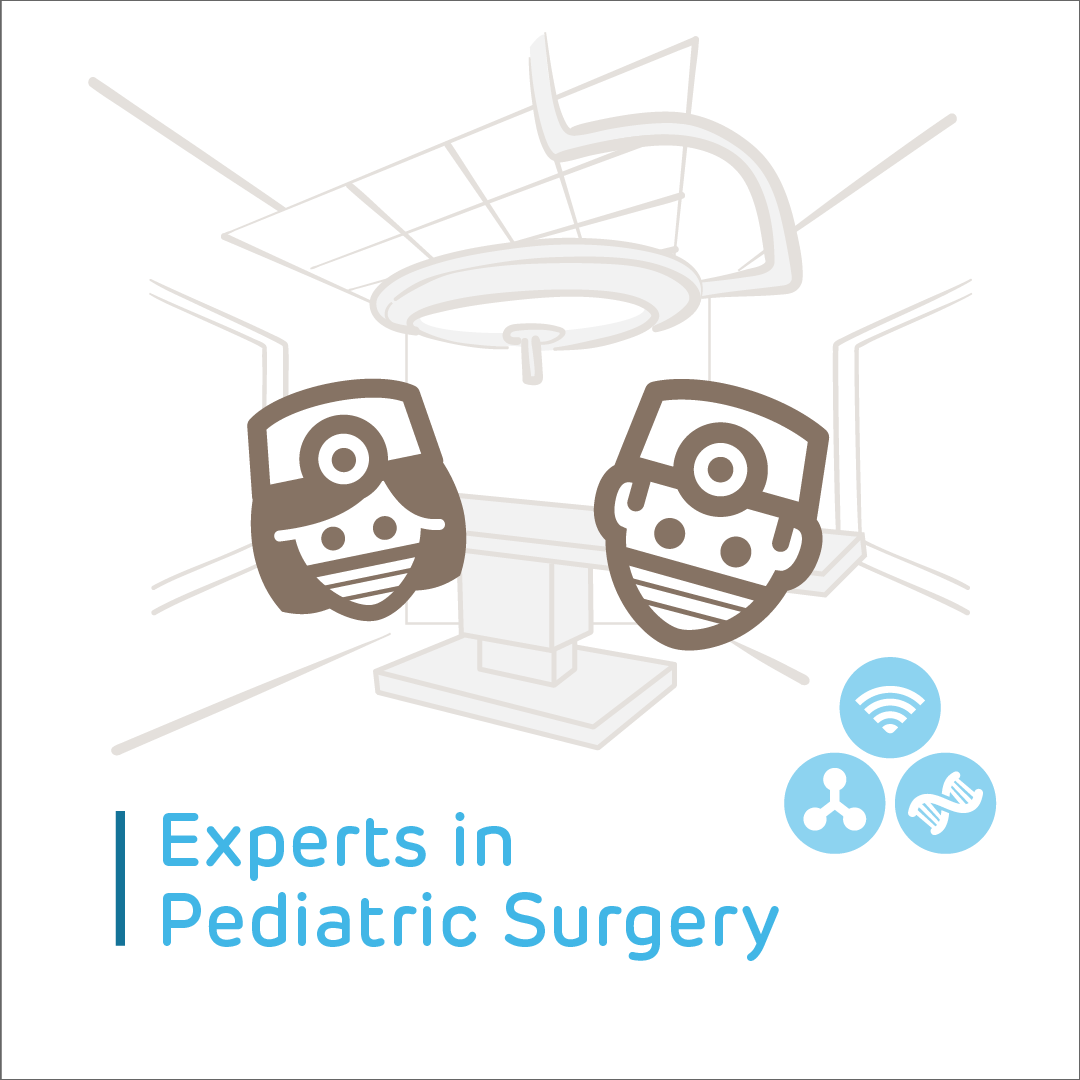 Our surgery teams — from our surgeons to our anesthesiologists to our bedside nurses — are specially trained to meet the unique needs of children.
Top-ranked specialties coming soon to our KOP hospital
Easy to Get to, Easy to Park
The new hospital is located at the intersection of several major highways, making it easily accessed by a wide arc of communities. An open-air lot of more than 600 free parking spaces is just outside the hospital's main entrance.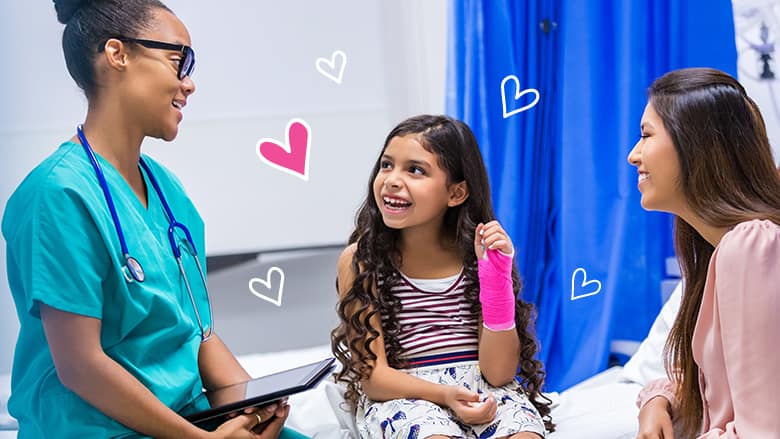 For Emergencies
A mom takes her injured daughter to the King of Prussia E.R., where she won't encounter upsetting adult issues.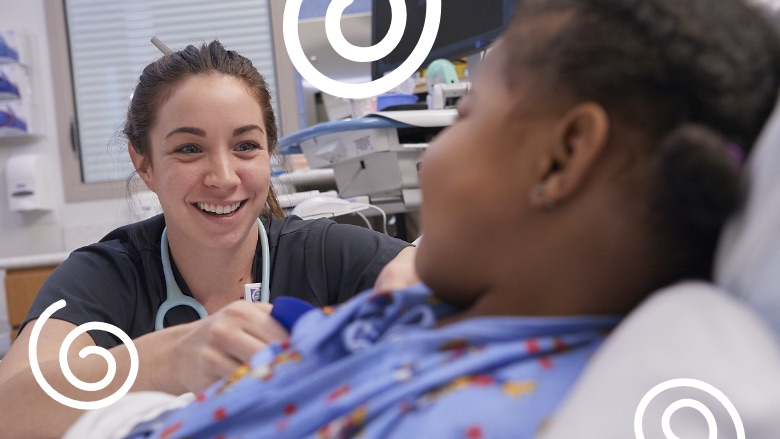 For Visitors
A teen in the hospital gets plenty of visits from family and friends who can easily come and go.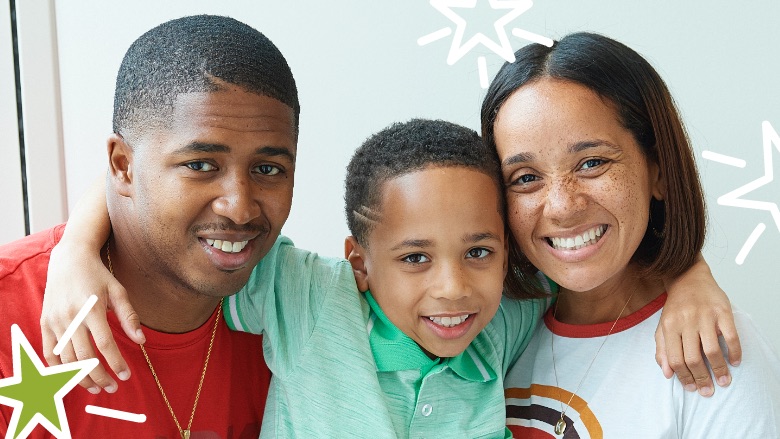 For Family Time
A child who needs infusions of lifesaving medications will spend less time in the car and more time just being a kid.
A Look at What We're Building
Get a bird's eye view of the site of the new hospital and the surrounding area.
A pediatric healthcare hub that's easy to get to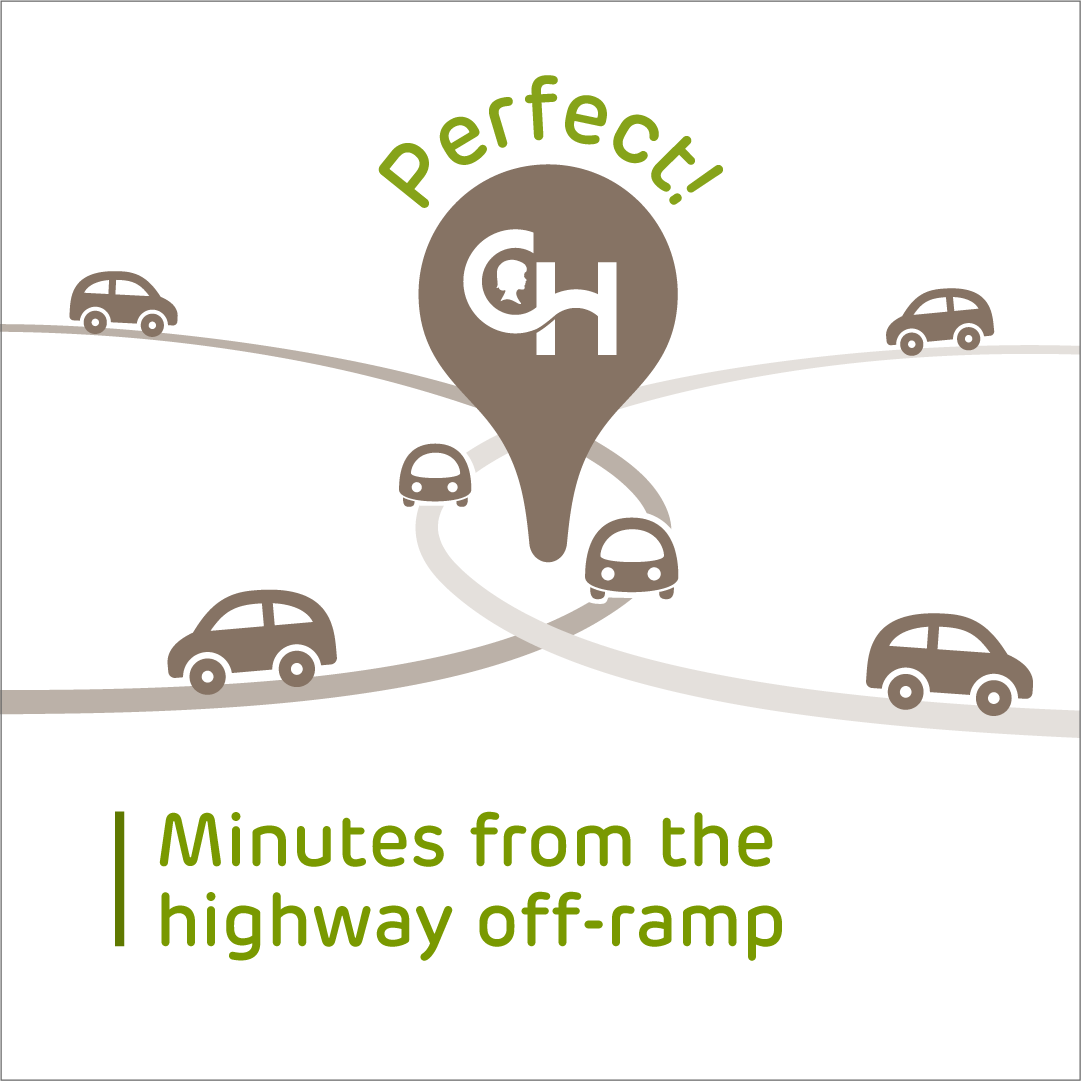 Convenient to I-476, the Schuylkill Expressway, and routes 422 and 202.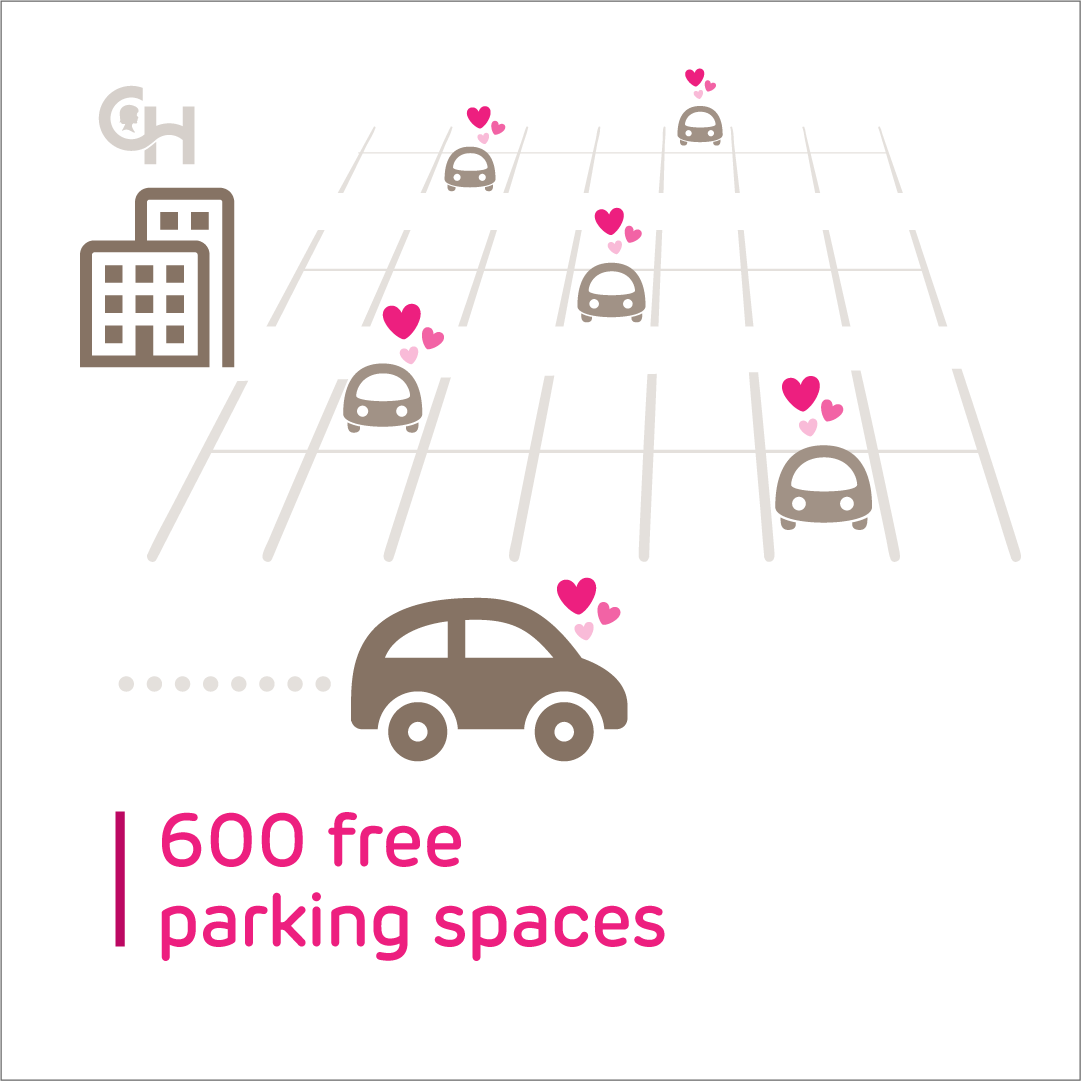 From the open-air lot, visitors will easily locate the soaring main entrance.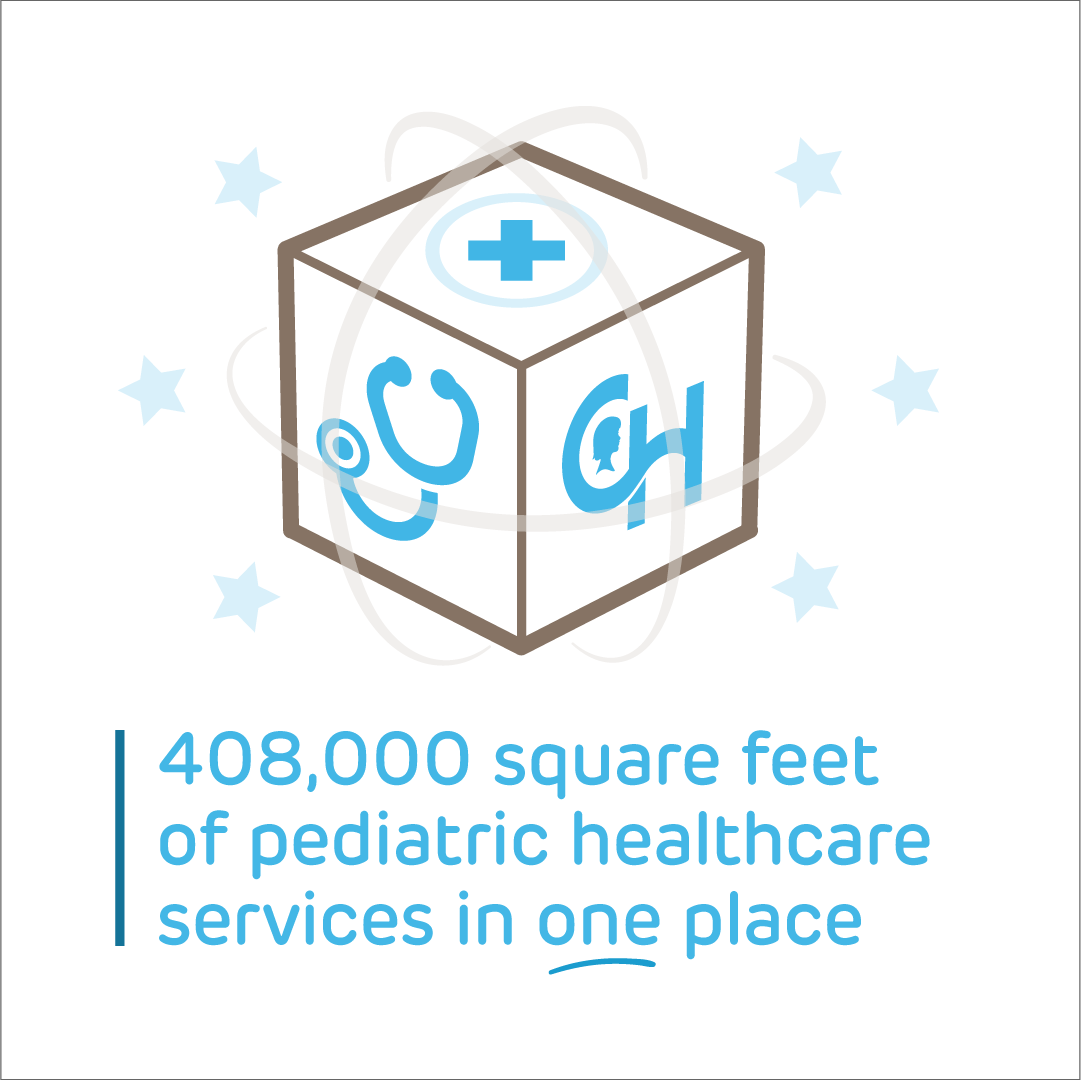 The hospital will be connected to our existing specialty and urgent care facility.
See How We Designed It for You
From spacious private patient rooms to plenty of age-appropriate amenities, the new hospital will create a welcoming, supportive environment for families.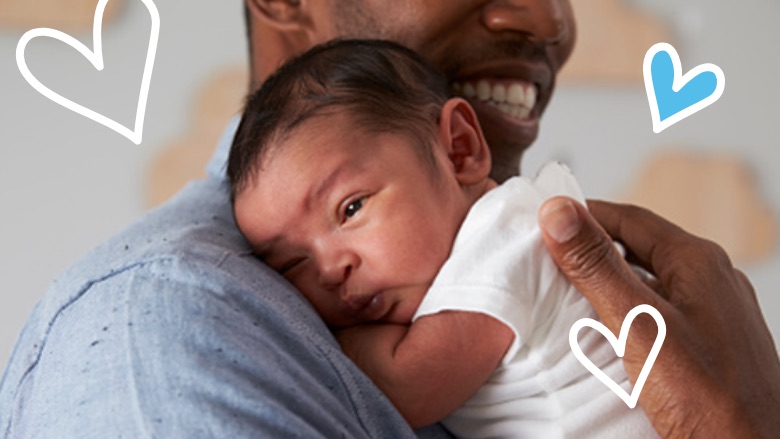 For Parents
A dad keeping watch over his sick son will have a private room and bathroom and amenities to get work done.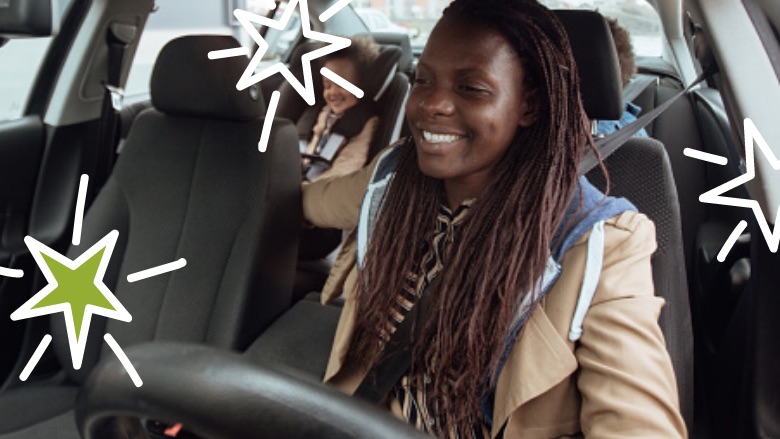 For Reassurance
At the Middleman Pavilion, an E.R. and Urgent Care are steps from each other, so a mom has both options after her toddler takes a hard tumble.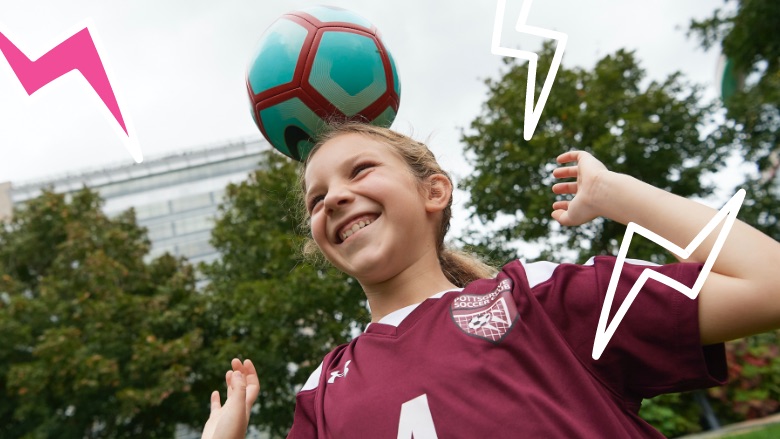 For Healing
After ACL surgery, a tween recovers in a room full of natural light and arranged for optimum clinical care.
A Look at What We're Building
Get a glimpse of what patients and families will experience at the Middleman Pavilion.
Every feature responds to your family's needs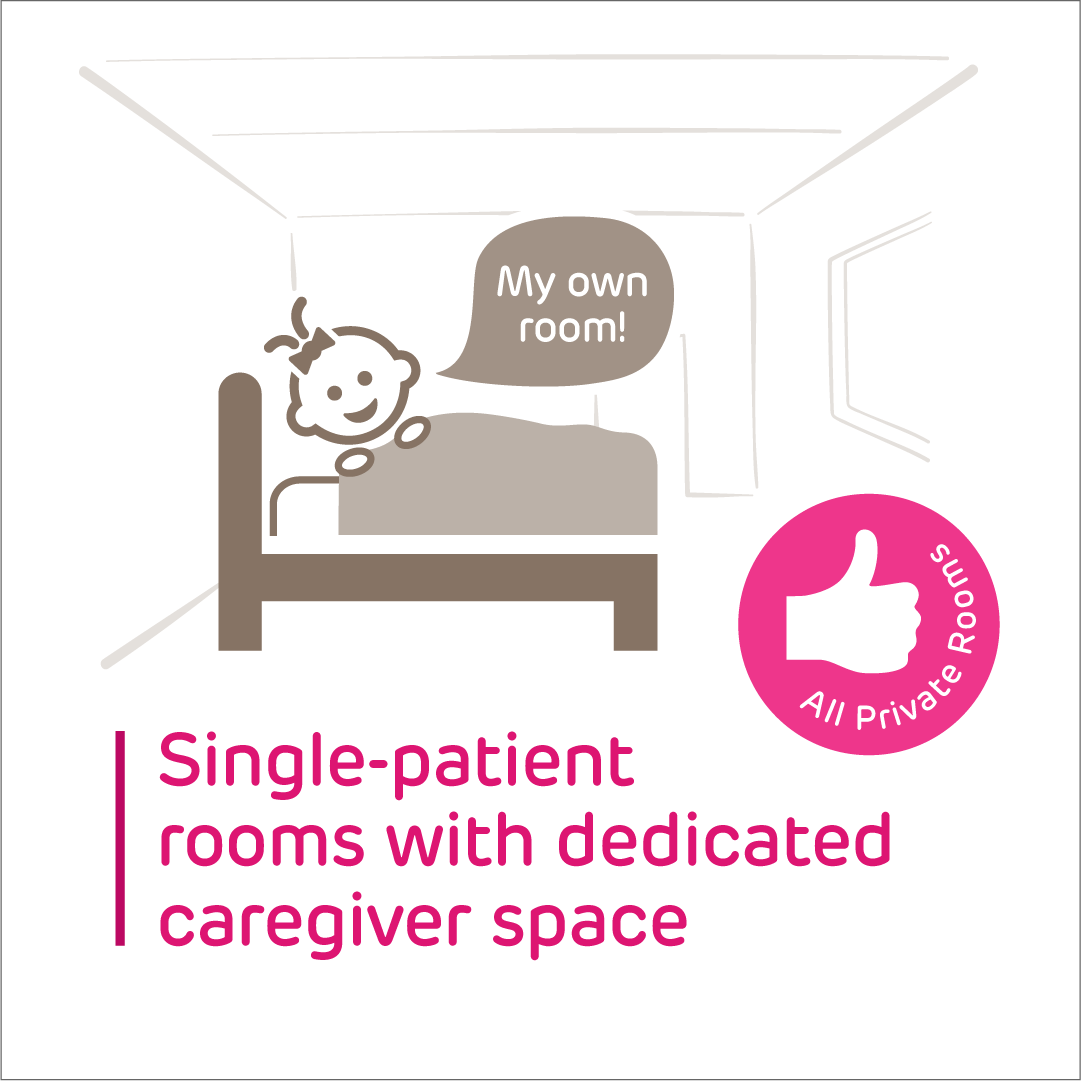 With two TVs in each room, caregivers can relax with on-demand yoga while their child streams a movie.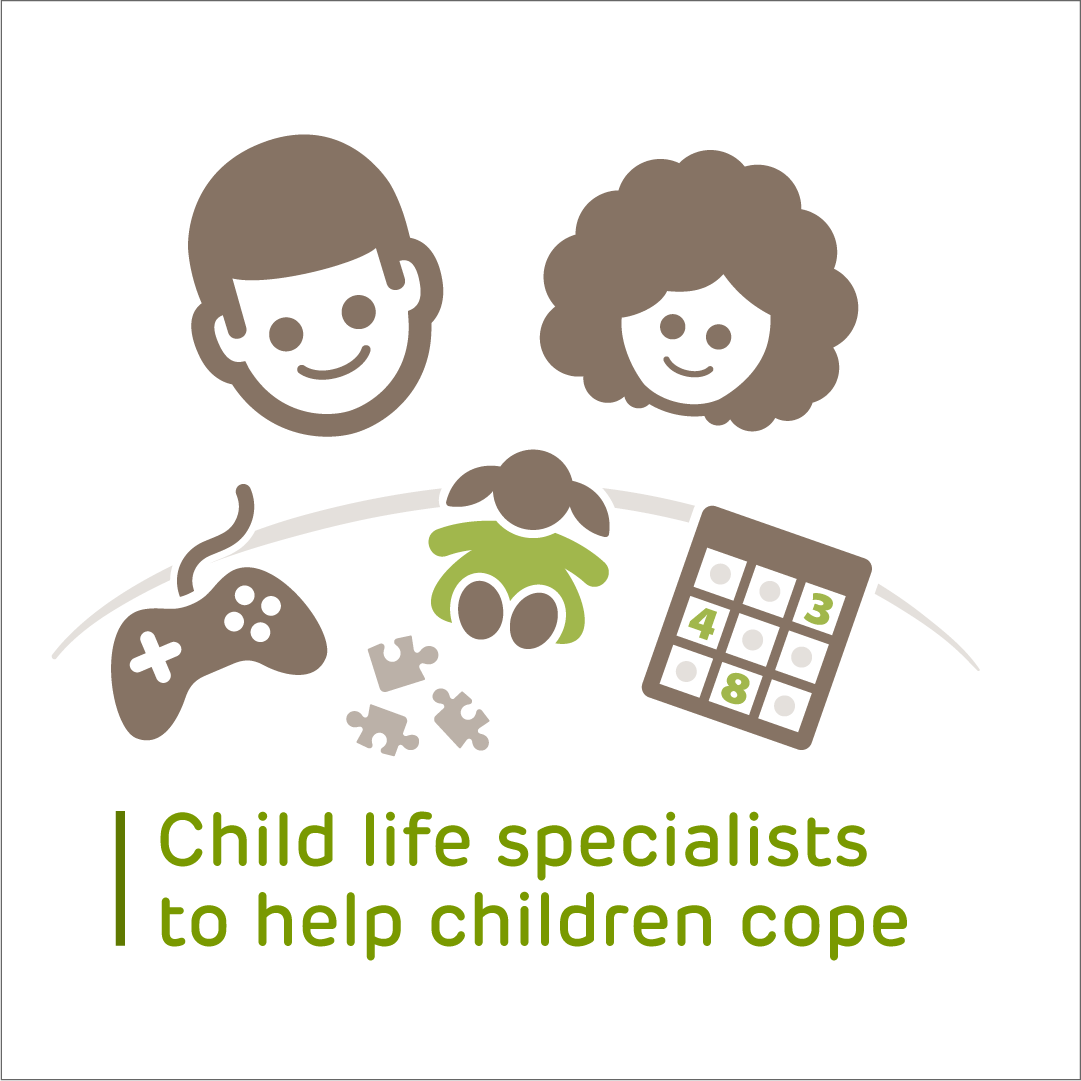 Child life specialists undergo extensive training to meet the unique needs of children and provide the right kind of care.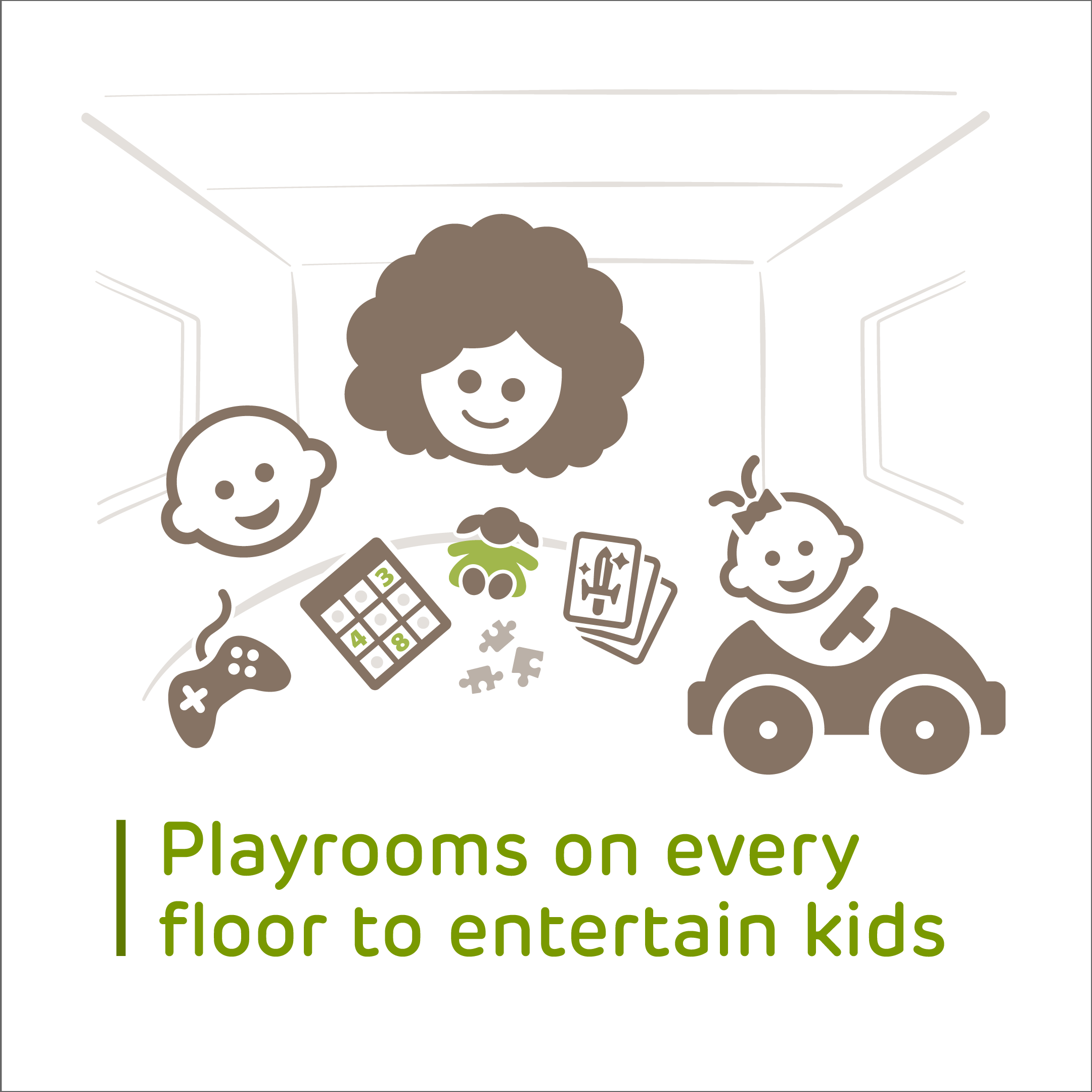 Plenty of clear signage will help patients and families easily find their way to all the hospital's amenities.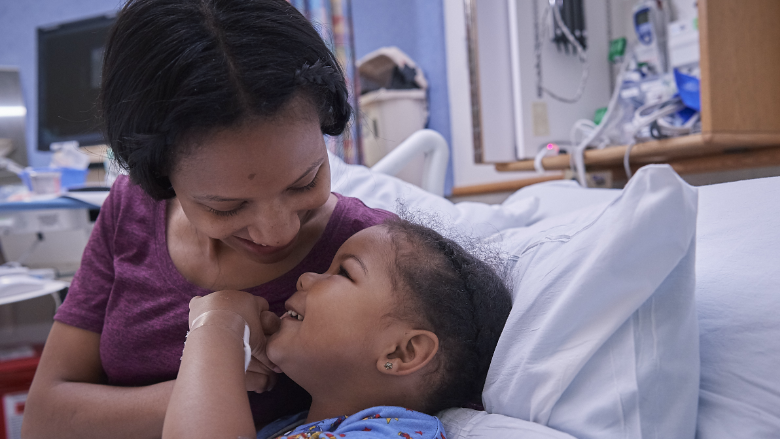 Support Our New Hospital
Gifts from our community of donors allow us to create the kind of facility our patients deserve: Spaces that are state-of-the-art and welcoming to families. Be a part of this historic moment as we bring healing and hope to more children throughout our region.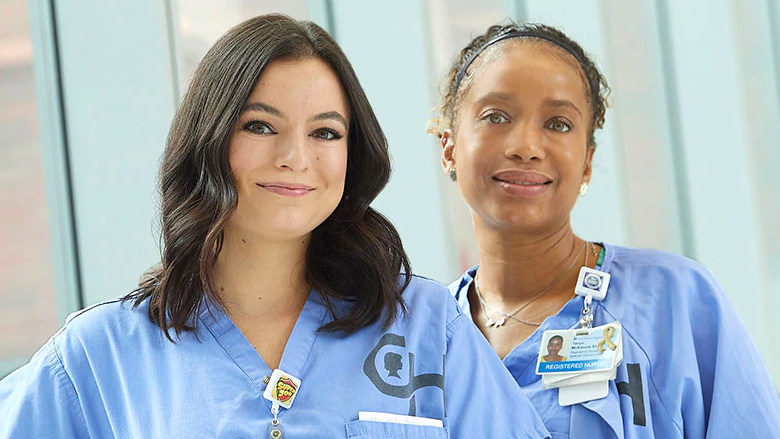 For Your Career
CHOP's new Middleman Family Pavilion is a jobs-creator for the community. Is it a career path for you? More than 400 staff will work at the hospital in dozens of clinical and nonclinical roles, in a collaborative environment that offers growth opportunities.
Intro
Highlighted Content
Subsite Slug
kop-slug